---
Hollywood Grinds To A Halt As Actors And Writers Go On Strike Together For First Time In Six Decades
Actors and writers in Hollywood have staged the first joint walkout in six decades, saving the country - if not the world, from the production of crappy, woke entertainment, at least for now.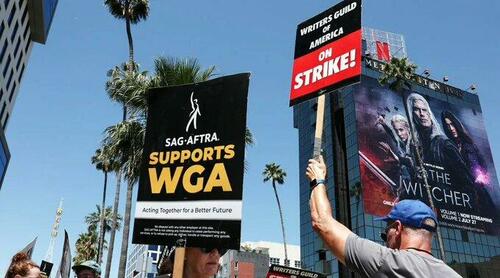 The Screen Actors Guild, which represents approximately 160,000 performers, announced the strike on Thursday after failing to reach a new labor agreement with Alliance of Motion Picture & Television Producers, which represents studios including Walt Disney Co. and Netflix Inc, Bloomberg reports.
The Writers Guild of America, meanwhile has been on strike since May 2, shutting down late-night TV programs like The Tonight Show, halting many projects in progress and imperiling the traditional release of new broadcast TV shows starting in September.

In a statement after the strike announcement, the studio alliance said the union "has regrettably chosen a path that will lead to financial hardship for countless thousands of people who depend on the industry." -Boomberg
According to the studios, double-digit percentage increases in salaries and higher pension and health benefits, plus a boost in residuals (the money actors and other receive when shows are rerun), weren't enough. Also offered were protections against the use of actors' digital likenesses.
DAMON: ".. nobody wants a work stoppage, but if our leadership is saying that the deal isn't fair, then we gotta hold strong until we get a deal that's fair for working actors. .. We gotta do what's right by them."@DEADLINE #ActorsStrike pic.twitter.com/mXECaJS5XG

— Carl Quintanilla (@carlquintanilla) July 13, 2023
A key dispute which remains unresolved is compensation from streaming services as online video entertainment cannibalizes broadcast and cable TV.
"I cannot believe how far apart we are in so many things," said SAG president Fran Drescher. "The entire business model has been changed by streaming. This is a moment of history. That is a moment of truth."
The move has halted work on shows such as Abbott Elementary and Netflix's Stranger Things.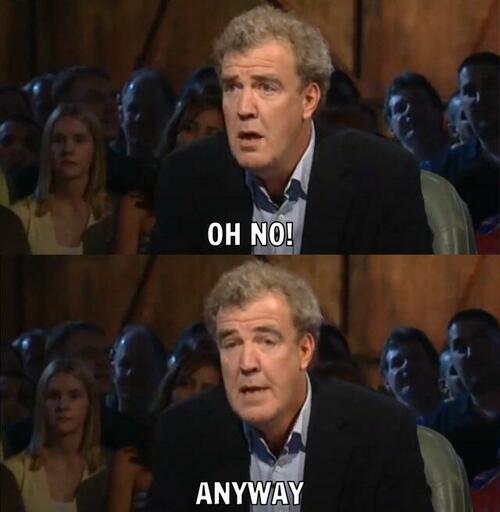 if the strikes last more than a few days, the impact will be far greater than just the writer's strike alone. Meanwhile, actors will have to stop promoting upcoming projects and refuse to attend events such as Comi-Con International which is scheduled for next week.
Christopher Nolan says the cast of #Oppenheimer left the premiere to 'go and write their pickets' and join the strike pic.twitter.com/rc2SaSxcfk

— Deadline Hollywood (@DEADLINE) July 13, 2023
Stars already on the picket lines in support of the writers include Jane Fonda, Susan Sarandon, Rob Lowe and Mark Ruffalo.
According to Disney CEO Bob Iger, the strike will have a "very, very damaging effect on the whole industry."
"This is the worst time in the world to add to that disruption," he told CNBC.
The last time writers and actors staged a walkout at the same time was in 1960, when SAG was led by Ronald Reagan. In 2007, writers alone walked out for 100 days, which cost the California economy and estimated $2.1 billion in lost output.
The current cost of a strike, according to the guild, is $30 million a day based on its members alone.
Loading...