---
House Dems Move To Block All New Construction At Military Bases With Confederate Names
Congressional Democrats have just upped the ante in the debate over ten US military bases named after Confederate generals and a colonel. 
"A House spending bill for military construction would block funding for projects at bases named after Confederate leaders unless the properties are in the process of being renamed," The Hill reports.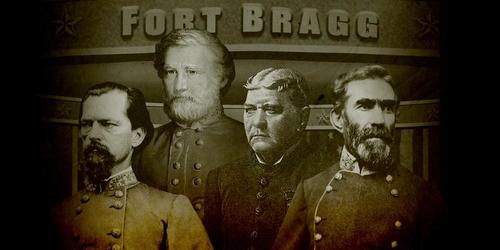 Prior George Floyd death protests and unrest across the nation, and the ongoing Black Lives Matter demonstrations, have brought the issue front and center, where discussions are said to be continuing among top Pentagon brass and in Congress, though the Trump administration has opposed the renaming of such iconic bases as Fort Bragg or For Hood, the latter for example named after Confederate General John Bell Hood.
The Hill describes further that bases named after historic Confederate leaders would see all construction funds halted:
The fiscal year 2021 appropriations bill for military construction and the Department of Veterans Affairs would prohibit funding from going to military construction projects "located on a military installation bearing the name of a confederate officer, except in the case that a process to replace such names has been initiated," according to draft text released by the House Appropriations Committee.
But President Trump has vowed to veto any defense spending bill that requires the bases to be renamed.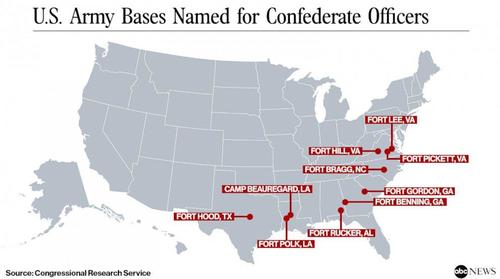 Meanwhile recent public opinion polls have shown that the majority of Americans actually oppose renaming the bases. 
A late June ABC News and Ipos poll strongly suggested the wave of statue and monument removals and 'renamings' remains unpopular on a national level.