---
House GOP Launch Probe Into Hunter Biden's Absurd Plea Deal
House Republicans have launched an investigation into Hunter Biden's sweetheart plea deal from his father's Justice Department, which was so egregious that a judge sent it back to the drawing board.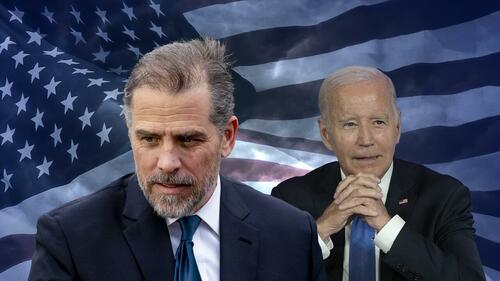 According to the Washington Times, the House committees conducting a probe into the agreement say parts of it were "atypical" to the point where the lead federal prosecutor was forced to admit under questioning that there was no precedent for this type of arrangement.
'Odd' features of the deal include a provision which gave Hunter immunity from future prosecutions on crimes beyond the scope of the current case. Another provision limits the government's ability to prosecute Hunter, should he violate the terms of the deal.
Last week US District Judge Maryellen Noreika said she was not ready to accept the plea deal, and asked both sides to file additional briefs explaining the legal structure of the revised deal.
"I don't really understand the scope" of the agreement, Noreika said, noting that the younger Biden has had numerous foreign business dealings. At one point, she raised a hypothetical as to whether Biden could be charged as acting as an unregistered foreign agent under the Foreign Agents Registration Act, per Bloomberg.
DEVELOPING:With Hunter Biden's plea agreement torn up &his immunity from further prosecution no longer guaranteed, it potentially exposes Hunter to charges he acted as an unregistered FOREIGN AGENT,which opens up a broader foreign influencing-peddling probe of entire Biden family

— Paul Sperry (@paulsperry_) July 26, 2023
Under the original plea agreement, Biden intended to plea guilty to two misdemeanor tax crimes committed in 2017 and 2018, and would avoid prison on the gun possession charge.
As part of the conditions for Hunter's release, he must not consume alcohol or prohibited drugs, or possess a firearm, must submit to random drug tests as required, must actively seek employment and not violate any laws.
In a letter to Attorney General Merrick Garland, the GOP committee chairmen demanded to know how Hunter's bizarre arrangement was reached, and whether it was the DOJ or Biden's lawyers who first suggested it.
The Department's unusual plea and pretrial diversion agreements with Mr. Biden raise serious concerns — especially when combined with recent whistleblower allegations — that the Department has provided preferential treatment toward President Biden's son in the course of its investigation and proposed resolution of his alleged criminal conduct," wrote Judiciary Chairman Jim Jordan, Ways and Means Chairman Jason Smith and Oversight and Accountability Chairman James Comer. -Washington Examiner
As noted by attorney Techno Fog via The Reactionary, the prosecutors handling the Hunter Biden case have gone way harder against other suspects for the same crimes:
...it's important to understand who we're dealing with. Leo Wise is a trial attorney in the DOJ Criminal Division – Public Integrity Section. He has held that position since June of 2023; prior to that, he was the Chief of the US Attorney's Office for the District of Maryland's Fraud and Public corruption unit (a position from which he was demoted after disagreements with supervisors over staffing). He has been with the DOJ since at least 2004.
By all accounts, Wise is an aggressive prosecutor. It's in his DNA. He was part of the Enron Task Force, assisted in the racketeering trial against big tobacco (US v. Philip Morris), and prosecuted significant high-profile cases against corrupt leadership in Baltimore, including the Baltimore Police Gun Trace Task Force, former Baltimore mayor Catherine Pugh, and former Baltimore City State's Attorney Marilyn Mosby. Wise also "brought the biggest racketeering case in Maryland history."
Assisting Wise on the Hunter Biden case is Derek Hines, an equally aggressive prosecutor whose current role is Assistant US Attorney at the DOJ Criminal Division. Hines, for example, was part of Wise's prosecution team in the Baltimore Police Gun Trace Task Force, which "won indictments against 11 men – eight Baltimore cops, two civilians, and one Philadelphia office" who robbed drug dealers, sold drugs, and ran interference for drug dealers.
Wise and Hines have been described in one Baltimore Sun article as relentless prosecutors who "are like the terminator." They are hardliners who "pursue stern sentences and prosecute even small-time crooks.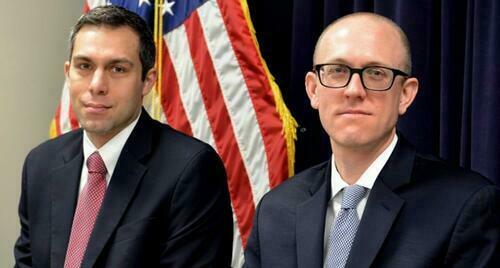 The Hunter Biden case isn't the first time Wise and Hines have prosecuted a tax case. Back in 2018, they prosecuted Darryl De Sousa, a former Baltimore Police Commissioner for three counts of failing to file individual tax returns. The case of De Sousa is particularly instructive, as it demonstrates the uncharacteristically soft prosecution of Hunter Biden by Wise and Hines. Allow us to explain.
De Sousa was charged with failing to file an income tax return for the years 2013-2015, in violation of 26 USC § 7203. Not only had he failed to file income tax returns for those years, but De Sousa had also owed the IRS taxes for other years (2008-2012) and had "falsely claimed deductions that he was not entitled to."
The De Sousa case was relatively small, though it did concern misconduct by a public official. He only owed approximately $60,000; the tax loss calculated by the IRS was between $40,000 and $100,000. De Sousa pleaded guilty to failing to file an income tax for the years 2013-2015. DOJ prosecutors Wise and Hines (who, by the way, both served under currently Special Counsel Robert K. Hur when he was US Attorney for the District of Maryland) saw to it that the stipulation of facts included in the November 20, 2018 plea agreement itemized (1) the false deductions claimed by De Sousa, such as vehicle expenses and travel expenses and charitable donations; (2) the specific times De Sousa was put on notice that he owed taxes; and (3) the specific amounts owed by De Sousa in each of the applicable years.
Wise and Hines, true to their reputations, demanded De Sousa go to prison: 12 months incarceration was necessary to send a message to all other tax cheats. There was no promise to recommend probation. The judge would end up sentencing De Sousa to 10 months.
Let's compare De Sousa's treatment to the Hunter Biden case.
Both cases involve violations of 26 USC § 7203 (willful failure to pay tax).

The tax loss in the De Sousa case was between $40,000 and $100,000; Wise and Hines recommended he serve a year in prison. The tax loss in the Hunter Biden case is between $1,199,524 and $1,593,329. Wise and Hines, in apparent agreement with DOJ supervisors, recommend Hunter get probation.  

Where Wise and Hines made sure the Court was aware of the numerous false deductions in the De Sousa Case, Wise and Hines agree that Hunter Biden's more significant deductions for sex clubs and prostitutes was because Hunter "miscategorized certain personal expenses as legitimate business expenses." In doing so, these prosecutors have allowed felony fraud to be excused as a mis-categorization.

In fact, Wise and Hines omitted a discussion of the facts underlying many of the charges recommended by the IRS Tax Division, including those involving fraud (26 USC § 7206). De Sousa never received that benefit – likely because De Sousa, unlike Biden, wasn't allowed to write his own stipulation.

Wise and Hines agreed to the claim that Hunter Biden received $1,000,000 from Patrick Ho (a Chinese national convicted for bribery) "as a payment for legal fees" – without even thinking to question whether that payment was a bribe masked as legal fees.

Wise and Hines failed to inform the Court of whether Hunter Biden owed California income taxes. In the De Sousa case, that defendant's outstanding Maryland tax obligations were listed for a number of years and he was required to pay restitution to Maryland.

De Sousa's plea deal was standard and readily accepted by that court. The Hunter Biden plea/diversion was "unprecedented" and abnormal and without "authority", contained ambiguous paragraphs that could have allowed Hunter to avoid any type of FARA prosecution, and the diversion itself is probably unconstitutional.
If we can briefly summarize – in the De Sousa case, DOJ prosecutors Wise and Hines wanted to send a message that you get a harsh sentence if you try to avoid your taxes. The DOJ, assisted by Wise and Hines, now sends a different message in the Hunter Biden case: the son of the President gets preferential treatment. More egregious tax crimes are no longer subject to imprisonment.
Barring shocking revelations, DOJ "terminators" Leo Wise and Derek Hines, the prosecutors who in the past pursued "stern sentences", the two men who made their names in the Department by taking down notorious targets, are now doing all they can - from misrepresenting Hunter's conduct to the Court to omitting key details of Hunter's tax fraud - to make sure the President's son doesn't even get a slap on the wrist.
Loading...