---
How Was CNN President Jeff Zucker's Resignation Covered On Television News?
Authored by Kalev Leetaru via RealClearPolitics,
How has CNN President Jeff Zucker's resignation been covered on television news?
The timeline below shows total mentions of his name across CNN, MSNBC and Fox News since the start of this year, showing Fox News rapidly covering the story, then rapidly pivoting away, CNN only briefly mentioning it and MSNBC not mentioning his name at all.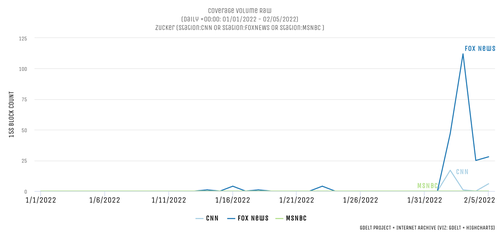 Fox News has mentioned his name 222 times since the start of this year, compared with just 24 mentions on CNN and 0 on MSNBC.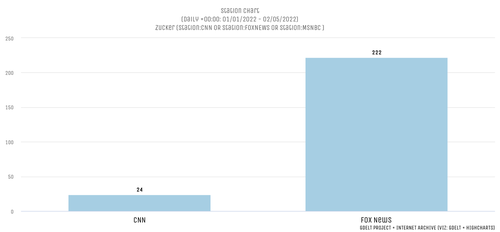 Personality-driven shows have dominated mentions of his name, with Hannity, The Ingraham Angle and Tucker Carlson Tonight alone accounting for 52% of all mentions.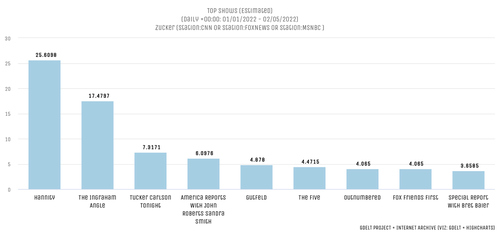 Looking at the total seconds of airtime in which Zucker's name was displayed somewhere in the onscreen text since the start of this month, Fox News leads with 40 minutes compared with CNN's 13 minutes and MSNBC's 0 seconds.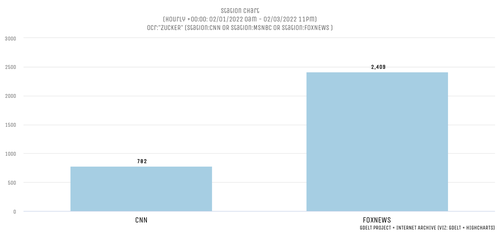 Online news coverage surged after the announcement, dropped quickly, then rose again as breaking coverage turned into analyses, then faded.