---
Huge Numbers Of Kids Permanently Damaged By Lockdowns; New Study Finds
Authored by Steve Watson via Summit News,
Yet another study has found that the pandemic lockdowns had devastating effects on the development of children, with half of all parents in the UK reporting serious deterioration in emotional and social skills of their kids.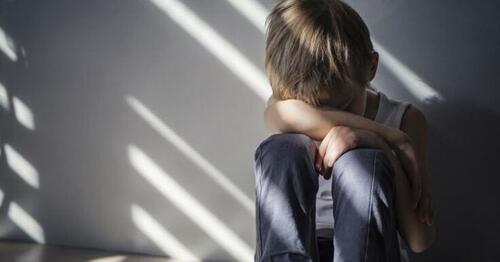 The research comes from the Institute of Fiscal Studies and notes that children aged between four and seven were significantly more likely (52%) to be affected than 12- to 15 year-olds (42%).
The research also found that children whose parents were furloughed, mandatorily made to take a leave of absence from their jobs, were "significantly more likely to experience a worsening in their socio-emotional skills than those whose parents had not been furloughed (51% versus 45%)".
Essentially, kids whose families experienced hardship due to the lockdown were significantly more likely to have serious developmental issues.
Covid lockdowns had a 'catastrophic' impact on children's social and emotional skills, half of parents say https://t.co/dTZZlyA5uG

— NEWS MAKER (@NEWS_MAKER) August 1, 2023
The questions in the study included asking whether children had become "easily scared", "constantly fidgeting or squirming", or "generally obedient".
Author of the study Andrew McKendrick, an IFS research economist commented that "During the Covid-19 pandemic, children from all backgrounds saw their social and emotional skills worsen considerably."
"Children lived through many changes during these years: school closures, lack of contact with friends and family, and potentially devastating severe illness or death among loved ones," McKendrick continued, adding that the lockdowns have had "multi-generational impacts."

"Our research shows that another important driver of children's declining skills was the economic disruptions experienced by their parents, whether or not those disruptions led to a large income loss," McKendrick added.
Responding to the study, Children's Commissioner Rachel de Souza said "I am deeply concerned by the findings of this research on children's social and emotional skills."
'This study shows that the disruption the pandemic caused to children's development has been long-lasting," de Souza added.
Arabella Skinner, of the parents' campaign group UsForThem, commented that the research shows how kids became "collateral damage" of lockdowns, noting "There were many occasions when warnings were ignored."
"It is an unavoidable fact that many of our children's development has been negatively impacted by the pandemic restrictions," Skinner asserted, further urging that "The Government must take action now – they need to support all the services which support our children and ensure that this never happens again."
This research adds to the voluminous examples of prominent studies showing that the enforced restrictions during the pandemic were catastrophically detrimental to society.
Related:
New Johns Hopkins Study: "Lockdowns Have Had Little To No Public Health Effects" And "Imposed Enormous Economic and Social Costs"
Study: Lockdowns Drove 60,000 Children in UK to Clinical Depression
New Study: Babies Born In Lockdown Less Likely To Speak Before First Birthday
Children Suffering From as Many as Three Different Viruses Due to Weakened Immunity Caused by Lockdown
New Study Finds Many Children Unable to Say Their Own Name Due to Impact of Lockdown
Report: Effects of Lockdown May Now Be Killing More People Than COVID
Outbreak of Hepatitis in Children Caused by Lockdowns That Weakened Immunity
Disturbing Lockdown Drawings Show Effect on Children's Mental Health
Doctors sound alarm over mysterious outbreak of brain infections in Nevada kids – and they believe it's linked to COVID lockdowns
New Study Concludes Lockdowns Caused AT LEAST 170,000+ Excess Deaths In U.S.
Report: More Than 3000 Diabetics In UK DIED Because Of COVID Lockdowns
Lockdown Advocate Admits Negative Impacts Were Never Considered
Prominent Lockdown Advocate Admits He Got it Wrong
Highest Yearly Increase of Alcohol Deaths in UK on Record During 2020 Lockdown
*  *  *
Brand new merch now available! Get it at https://www.pjwshop.com/
In the age of mass Silicon Valley censorship It is crucial that we stay in touch. We need you to sign up for our free newsletter here. Support our sponsor – Turbo Force – a supercharged boost of clean energy without the comedown.
Also, we urgently need your financial support here.
Loading...