---
Hunter Biden Sues Giuliani For 'Hacking' His Abandoned Laptop
Hunter Biden, who abandoned his laptop - the Rosetta stone of his family's corruption, at a Delaware repair shop, has sued Rudy Giuliani and his longtime lawyer Robert Costello, alleging that they violated federal and California-based fraud laws in order to disseminate potentially damaging material.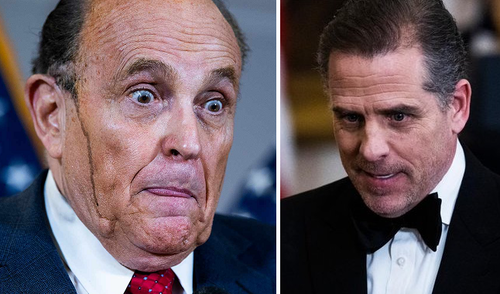 According to the complaint, Giuliani and Costello broke the law when they accessed the data given them to by the owner of said shop, John Paul Mac Isaac - who Hunter sued in March. More recently, the younger Biden also sued a former Trump White House aide for publishing the contents of his laptop on his website, Marco Polo. (Mac Isaac sued Rep. Adam Schiff (D-CA), CNN, Politico and the Daily Beast in May of 2022 for suggesting he was a Kremlin operative. The case is still pending in Sussex County, Del.).
"In light of the foregoing illegal activities by Defendants, their refusals to cease and desist in their unlawful behavior, and their apparent intention to continue violating the law in the future, Plaintiff has no alternative but to commence this lawsuit," Biden's attorney wrote in the suit filed on Tuesday in Los Angeles federal court.
Giuliani and his allies have long argued that the purported laptop was fair game because it was allegedly abandoned. But at the heart of the lawsuit is the argument that regardless of where any piece of computer hardware was located, Hunter Biden's data still belongs to him alone. A member of his legal team, granted anonymity to discuss his newly aggressive legal strategy, put it this way: "If you take your coat to the dry cleaner and leave your wallet in it, and you forget to pick it up, it doesn't mean the dry cleaner gets the wallet and all your money. It's just common sense." -Politico
"Everyone involved in stealing and manipulating Hunter's data should be hearing footsteps right about now," said a member of Hunter's legal team who hinted that more litigation could follow.
Hunter's laptop has been key to several investigations by Congressional Republicans, data from which his attorneys claim has been "manipulated, altered and damaged before it was copied and sent to Defendants (Giuliani and Costello)," and that "Defendants' illegal hacking and tampering has involved further alterations and damages to the data to a degree that is presently unknown to [Biden]."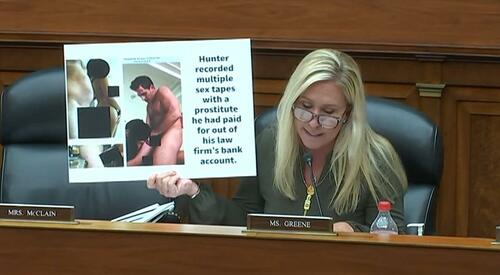 Hunter's new lawsuit also points to various public statements by Giuliani and Costello which describe accessing the hard drive, including that they've scrutinized thousands of emails, financial records and personal photos.
He seeks monetary damages from Giuliania, his businesses, and Costello, as well as an injunction that would bar the pair and their associates from further accessing Biden's data.
So, it wasn't a Russian disinformation campaign?
Loading...