---
Hunter Biden Wanted To Lobby Sen. Bob Menendez On Behalf Of Foreign Client
Hunter Biden and pals wanted to lobby indicted Democratic New Jersey Senator Bob Menendez on behalf of a Spanish rail company after regulators scrutinized the firm, according to emails found on Hunter's infamous laptop.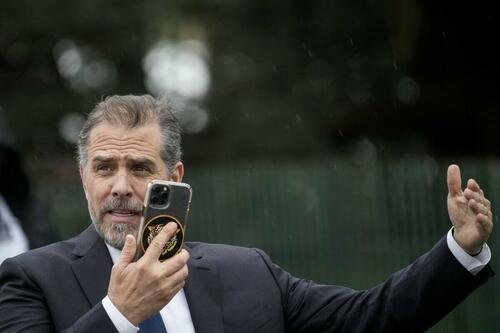 According to the Daily Caller, Spanish rail company Construcciones y Auxiliar de Ferrocarriles (CAF) hired Rosemont Seneca Partners, Hunter Biden's investment firm, to lobby the Department of Transportation (DOT) and Amtrak in order to obtain government contracts on various railway contracts, the emails reveal.
In fact, Hunter and pals spoke with Menendez's office about CAF, and even arranged for meetings between CAF and DOT officials.
CAF hired Rosemont Seneca in June 2010 and Hunter Biden's firm appeared to discuss potential contracts with Amtrak shortly thereafter, according to the laptop archive. Biden and his associates also appeared to work with CAF on a letter sent by the Spanish ambassador to Amtrak advocating for the firm, emails show.

Hunter Biden sat on Amtrak's board from July 2006 to February 2009 after he was nominated by former President George W. Bush. Prior to his Amtrak position, Biden worked in former President Bill Clinton's commerce department and at a Washington, D.C., law firm. -Daily Caller
In July 2010, the month after they hired Rosemont Seneca, Amtrak awarded CAF's US subsidiary a $298.1 million contract to make 130 new rail cars at an Elmira, New York plant. According to the report, Hunter's firm appeared to have negotiated a "success fee" with CAF once the contract was announced.
"We may very well be because we don't have anything in writing, but my point has been that we be firm, have Hunter call the CEO and congratulate him, say we are looking forward to working with CAF as they implement the Amtrak contract and then follow it up with a letter to memorialize the success fee arrangement," said Hunter business partner Eric Schwerin in a July 27, 2010 email.
"IF and only if they push back let's not let CAF make us think we didn't do enough work to deserve the fee, as it is a minor percentage compared to what we would normally get for working on a project like this," he added.
Rosemont asked for a "success fee" in excess of $800,000 for their work in securing the contract.
In early August 2010, Schwerin engaged Menendez's office - holding a call with the Senator's Chief-of-Staff, Daniel O'Brien.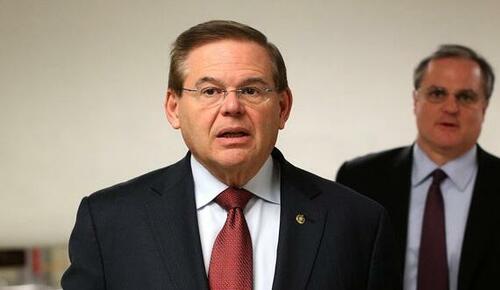 "Talked to Danny re: CAF and he is looking into it," said Schwerin. "He was very interested in finding out more mainly because of Menendez's chairing the U.S.-Spain Council. Also, mentioned they are doing an event in NY on Sept. 24th (when we will be up there for CGI anyway) with the Spanish President if you want to attend. I'll hold the date."
O'Brien communicated with Hunter Biden on multiple occasions and the pair appeared to be friends. Hunter Biden emailed O'Brien in June 2010 about attending a Washington Nationals game during a conversation about his father, then-Vice President Joe Biden, attending a forum Menendez was holding with U.S. and Spanish officials, emails show.

Hunter Biden and O'Brien spoke again in March 2011 about the younger Biden stopping by Menendez's office, emails on the laptop archive show.

"The Senator wants to talk to you," O'Brien wrote March 9, 2011, and Hunter Biden proceeded to send O'Brien his new cellphone number.

"You'll hear a message from the Senator if you haven't already. He felt badly due to his mistaking you for Beau. You were kind to stop by," O'Brien said later that day. -Daily Caller
In other emails, Hunter appeared frustrated that the "success fee" hadn't materialized.
"I just tell people it's a minimum of 250k just to talk to me- you don't show up on a call or in a room unless we are getting 20% of the deal. No overhead- no offices no salaries," Hunter said in an email exchange regarding CAF. "I cc'd Eric b/c he gave me A big talk on how CAF really wanted him on this and didn't really care if I was there and how we wouldn't have to do much work and the fact he didn't read the contract regarding success fee."
On September 14, 2010, Rosemont and lobbyists from the Democratic lobbying firm SKDK appeared to schedule a meeting with DOT official Peter Rogoff, after the firm was hired in early September to beef up CAF's lobbying efforts.
"Further to Hunter's earlier email, the meeting between CAF and Rogoff is scheduled for Friday at 3:30pm at DOT. They are working on their message to Rogoff between now and then and hope to be able to persuade him to delay implementation of the ruling," Schwerin wrote in a Sept. 14, 2010 email.
"Mentioned Florida and Tomar said they are still focused on it and in fact he has gotten some calls from other consortia this week which he took as a good sign that CAF's image has not been affected by this Houston issue. He wants our help on this still and asked that we talk after the Rogoff meeting on Friday to figure out a plan on Florida going forward," he added.
Menendez on Friday resigned as chairman of the Senate Foreign Relations Committee following his felony indictment for allegedly accepting bribes and providing sensitive US government information to the Government of Egypt.
Read the rest here...
Loading...