---
Hunter Biden's Former Business Partner Was Willing To Testify Before Grand Jury; Delaware US Attorney Didn't Answer His Calls
Authored by Debra Heine via American Greatness,
Tony Bobulinski, a former business partner who worked directly with Hunter and James Biden on a sketchy deal with a Chinese energy firm and who came forward as a whistleblower before the 2020 election, was never asked to testify to the Delaware grand jury investigating Hunter Biden, CBS News reported Thursday.
Bobulinski was reportedly "open to testifying, and his attorney reached out to the office of Delaware U.S. Attorney David Weiss," but the prosecutor did not return their calls, two sources familiar with the discussions told CBS News' Catherine Herridge.
Weiss' decision to ignore Bobulinski is the latest indication that prosecutors purposefully tanked the investigation to protect Hunter's father, Joe Biden.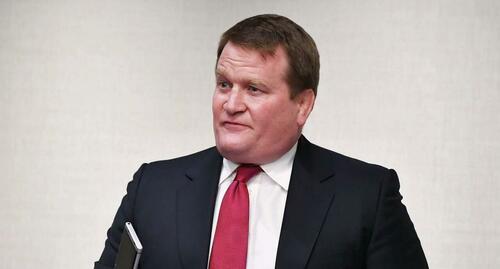 Last week, whistleblower documents were released revealing that federal prosecutors repeatedly interfered on Hunter Biden's behalf during the probe into the younger Biden's business dealings. According to former IRS supervisory agent Gary Shapley and an unnamed IRS agent, federal prosecutors blocked two search warrants and refused to press more extensive criminal charges.  The whistleblower also testified that when agents sought a search warrant for Hunter Biden's storage locker, prosecutors tipped off Biden's legal team so they could remove any incriminating evidence.
Shapley also said he was stopped from pursuing investigative leads into "dad" or the "big guy."
Shapley, who is still a supervisory special agent with the IRS, says he was prevented from pursuing any leads that involved President Joe Biden, including the now-infamous 2017 email from James Gilliar, a business associate of Hunter Biden's, which bore the subject line "Expectations" and outlined a "provisional agreement" for "equity" in a deal with a Chinese energy company.

Two of Hunter Biden's former business partners who received the message told CBS News that a line in the email — "10 held by H for the big guy?" — was shorthand for 10% held by Hunter Biden for his father.

Shapley told CBS News that his efforts to look further into money trails that involved "dad" or "the big guy" were blocked by a senior prosecutor working for Weiss.
"I would say that they limited certain investigative leads that could have potentially provided information on the president of the United States," Shapley told CBS News.
Shapley also alleges that in August 2020, an iCloud search warrant recovered the threatening  July 2017 WhatsApp "shake-down" message from Hunter Biden to Chinese businessman Henry Zhao about an outstanding payment.
"I am sitting here with my father and we would like to understand why the commitment made has not been fulfilled. Tell the director that I would like to resolve this now before it gets out of hand, and now means tonight," Hunter Biden allegedly wrote. "And, Z, if I get a call or text from anyone involved in this other than you, Zhang, or the chairman, I will make certain that between the man sitting next to me and every person he knows and my ability to forever hold a grudge that you will regret not following my direction. I am sitting here waiting for the call with my father."
According to Shapley, prosecutors "denied" the IRS investigators' efforts to learn more about the message.
On Sept 4, 2020, according to the IRS whistleblowers, the DOJ ordered a "cease and desist" on any overt investigation of Hunter Biden or Biden family influence peddling. They also claim that the FBI hid the 1023 form alleging foreign bribery from the IRS case attorneys overseeing the case.
The FBI verified that Hunter Biden's laptop was real in 2019, yet worked with social media platforms to censor reporting on it before the 2020 election.
And now it has come to light that prosecutors didn't even bother to have a the key witness testify before the grand jury.
Bobulinski came forward in October of 2020, revealing during a conference press in Nashville, Tennessee two hours before the presidential debate that he had personally met with Joe Biden in May 2017, as part of discussions over the potential business deal with Chinese energy firm, CEFC.
"In my approximately hour long meeting with Joe that night, we discussed Biden's history, the Biden's family business dealing plans with the Chinese, with which he was plainly familiar, at least at a high level," Bobulinski said. Joe Biden has repeatedly claimed that he had nothing to do with Hunter Biden's overseas business dealings.

"I've heard Joe Biden say that he's never discussed business with Hunter, that is FALSE," Bobulinski alleged. "I have first-hand knowledge about this because I directly dealt with the Biden family, including Joe Biden," he added.
The FBI had Bobulinski sit for an interview the next day, and made him turn over copies of his cell phones.
In a statement, James Comer, chairman of the House Committee on Oversight and Accountability, said prosecutors "prevented investigators from taking any steps to verify this evidence that could lead to President Biden."
"The fact that a key witness associated with the CEFC deal was not brought in to testify before the grand jury proves again that the Justice Department is engaged in a coverup," said Comer, who vowed to "pursue a thorough investigation into the Department of Justice's misconduct."
Attorney General Merrick Garland insisted on June 23 that Weiss had "complete authority to make all decisions on his own."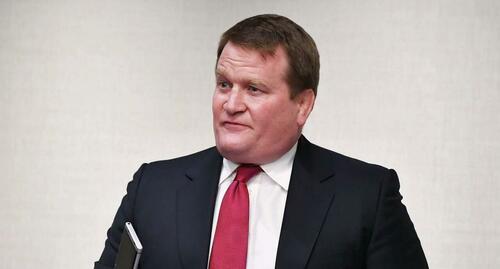 s the U.S. attorney in Delaware and assigned this matter during the previous administration, [he] would be permitted to continue his investigation and to make a decision to prosecute any way in which he wanted to," Garland said.
Earlier this month, Hunter Biden pleaded guilty to just two federal misdemeanor counts of failing to pay his taxes, and was spared prison time.
A federal judge still needs to sign off on "sweetheart" plea bargain prosecutors brokered with Hunter Biden's legal team.
U.S. District Court Judge Maryellen Noreika of the District of Delaware set a court date of July 26 for Biden to make his initial court appearance related to the plea deal
Noreika, who was appointed to the federal bench by President Donald Trump, will have the power to either approve or reject the plea agreement.
Loading...