---
"Hyper-Sexualization Of Students": Parents Rein In 'Rogue' Sex Education In Michigan Schools
Authored by Steven Kovac via The Epoch Times (emphasis ours),
Long-standing Michigan laws have become a new weapon for a group of aspiring education reformers seeking to guard school children in the state against what they call "illegal hyper-sexualization" and other "woke" teachings.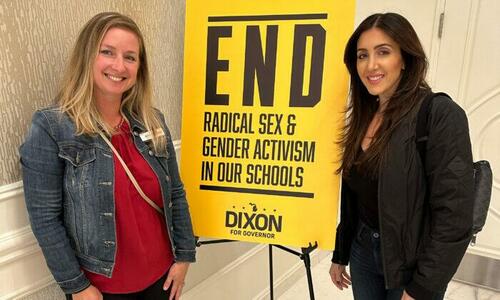 Activists concerned about what they were seeing in the state's public schools recently formed a non-profit, non-partisan organization they call the Great Schools Initiative (GSI). They aim to help parents keep children from being exposed to teachings about gender change, sexual practices, and other concepts that they believe are harmful.
Co-founder Monica Yatooma, who has no children in a public school, became alarmed when she heard friends speak of things happening at their children's public schools. Shocking news updates also caught her attention. It sounded like an effort to indoctrinate children in her community's public schools about sexuality.
Yatooma began researching the websites of school districts in her state, where she saw evidence of programs espousing the teachings of critical race theory (CRT) and "the hyper-sexualization of students through exposure to gender ideology," she said. "That's where GSI came from."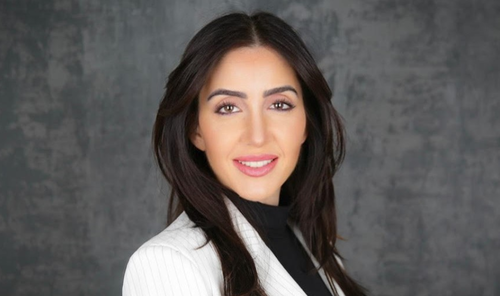 Now, she and others are using the group's efforts to help parents statewide.
"Our goal is to bring back orthodox education and to improve our schools," the group's co-founder Nathan Pawl told The Epoch Times. "Our immediate mission is to protect the safety and privacy of every student and to restore parental control over what their child is being taught in school."
Human sexuality is "a highly sensitive" subject, Pawl said. "It often implicates family structure, religion, and the maturity levels, both physically and spiritually, of school children.
"Uninvolved parents have let their schools run unchecked for years in the realm of sex education," he said.
Digging for Solutions
As GSI activists began investigating, they uncovered significant problems in numerous districts.
Group members began attending school board meetings more regularly, hearing stories from other parents, and researching state laws looking for solutions, Pawl said.
"We discovered that Michigan has very strong and wise statutes on the books dealing with sex education and parental rights dating back to the mid-1970s."
GSI researchers found that Michigan law does not mandate that schools teach sex education, with the exception of lessons on HIV and AIDS. If sex-ed is taught, it cannot be a requirement for graduation.
"These laws do not prohibit the existence of LGBTQ students, nor do they prohibit a school from teaching about a wide range of sex education topics," Pawl said.
"Rather, these laws wisely restrict sex education to specific courses and class sections, with an approved curriculum, to be taught by an instructor qualified to teach sex education," GSI wrote in a blog posted on its website.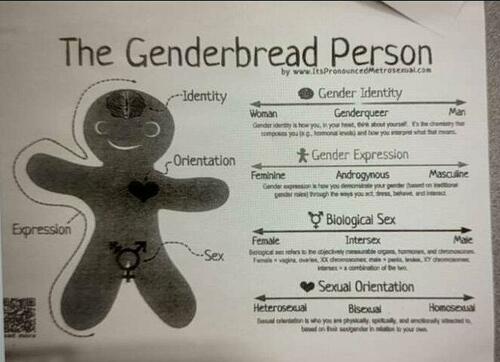 GSI members realized that under existing Michigan law, parents must be notified before a sex-ed course is presented to their children. They have a right to preview lesson content and materials and to observe the instruction at reasonable, agreed-upon times.
The laws also say that parents have the right to opt out of the class without penalty or negative ramifications to the student, such as loss of credit. An opt-out can be accomplished by filing a written notice with the school.
But most parents are unaware of these provisions in the law, GSI members said.
Michigan law "solidifies the role of the family, especially parents, and allows them to decide what pace to set for their children with regard to learning about human sexuality," Yatooma said. The statutes "assert the necessary parental control that parents have. A parent always knows the child best."
It's important, she said, to "protect the innocence of all of our children for as long as possible" and "set common-sense standards and boundaries to protect their safety and privacy."
In their digging, GSI members also realized that the Michigan statutes mandate that any school district desiring to create or change a sex-education program must form a sex education advisory board tasked with reviewing proposed plans, setting goals and objectives, and providing community input to the school board. And at least once every two years, the board must report to parents on the status of the program's goals and objectives.
Boards are to be comprised of pupils, parents, educators, local clergy, and community health professionals. At least half of the members must have children enrolled in a school in the district. Without such a board, a school district may not teach sex education, Michigan law says.
GSI now is encouraging parents and others to see if their local school districts have a sex education advisory board in place, verify its makeup, and check to be sure it's doing what the law requires.
Parents Unaware of Their Rights
Many Michigan parents are not aware of the power they already have under existing state law to withdraw their children from lessons, activities, discussions, books, videos, and other materials they find inappropriate, Pawl said.
GSI aims to inform and educate parents, but also take "impactful actions," he said.
The group has teamed up with the Thomas More Society to draft the Michigan Parental Education Opt-Out Form. The Thomas More Society is a non-profit, national, public-interest law firm providing pro bono legal services to individuals or groups fighting to restore "respect in law for life, family, and religious liberty" and to preserve democracy through election integrity efforts.
The four-page opt-out form they've created, which is free online, leaves school administrators with little wiggle room to dismiss parental opt-out requests on technicalities—something some school districts have already attempted to do, Pawl said.
"We have provided a comprehensive list of dozens of examples of situations, topics, and items that parents may reasonably find objectionable," Pawl said.
The list includes distribution of birth control and providing references to abortion clinics; gender ideology and gender modification surgery information; sexual attraction; teachings or discussions on sensual topics; non-grammatical use of pronouns inconsistent with biology; display and distribution of LGBT materials, books, and flags; and the furnishing of clothing for cross-dressing.
'Rogue Sex Education'
The GSI form addresses both the approved sex-education class and the informal instruction involving sexuality that goes on throughout the school day during the time allotted for other subjects, Pawl said.
GSI considers such informal instruction "rogue," because it hasn't been reviewed and recommended by a sex education advisory board and approved by the local school board.
Also considered "rogue sex ed" are class chats about sexuality with teachers not certified to teach sex education and the injection of gender identity and sexual orientation into lessons and activities outside the confines and structure of an approved sex education class.
"Schools have allowed and encouraged sex education to be permeated into much more than the few classes listed on the school's opt-out form," reads a statement on GSI's website.
That's why the new form created by GSI activists with the help of Thomas More Society lawyers is so needed, members told The Epoch Times.
In just a few days more than 200 parents used the GSI opt-out form, and about 10 school districts have accepted it, Yatooma said.
State Education Officials Respond
The Michigan Department of Education (MDE) issued a memo on Feb. 2 to provide guidance to local school superintendents on how to handle the flurry of parents opting their children out of sex education.
The MDE position is that the statutory parental opt-out option applies only to board-approved sex education classes.
"These requirements are specific to sex education classes within a health course or unit … and should not be construed to apply to classes or course content outside that scope.
"Policies and procedures for excusing a student from participating in courses and content areas other than the sex education classes within a health education program, such as an English or Social Studies course, are not provided for in … state law," the memo reads, in part.
Such policies are to be determined at the local district level, subject to any relevant state and federal conditions, the MDE memo says.
In rebuttal, Pawl cited former Michigan Attorney General Frank Kelley's Opinion 5881 issued on April 21, 1981, which he believes supports GSI's position.
Kelley opined that Michigan law "prohibits a board of education of a school district from including any sex education instruction in any class or course that students are required to take."
Also, in support of GSI's position, Pawl referred to the portion of the MDE memo, which states, "By law, sex education classes must be taught by a person qualified to teach health education."
"It is clear," Pawl said, "that a teacher that is not certified in sex education has no business infusing a math or social studies class with information pertaining to gender or sexual orientation. It is illegal."
A statement on GSI's website characterizes these situations as violations "of privacy and a safety issue when teachers, counselors, or administrators have conversations or solicit private information through polls, quizzes, and other communications about human sexuality … This would include promotion of any and all sexual ideologies."
Pawl contends that state law requires that this type of activity be confined to sex education advisory board-reviewed and school board-approved sex education classes only.
In contrast, the MDE memo advises school administrators that activities and materials outside of the approved sex-education instructional program, such as "communications, library holdings, surveys, after-school programs, and student-led non-curricular clubs … would not be subject to the sex education excusal provisions specified in statute."
Laws Being Ignored or Circumvented
GSI alleges that, for a number of reasons—including ignorance—state laws on sex education are being ignored by some schools, and intentionally skirted by others.
As evidence, Pawl cites an MDE informational video about a suburban Detroit 5th- and 6th-grade language arts and social studies teacher.
The instructor announces in the video that every year on the first day of school he reads aloud to his class the book "I Am Jazz: The Real-Life Experience of a Transgender Child" by LGBT activist Jazz Jennings.
A book bin in the classroom overflows with other LGBT titles.
The teacher—also chairperson of his school's Diversity Committee and a former Michigan Teacher of the Year—says he uses the reading to show his students that they can be comfortable talking about LGBT issues with him "whenever and wherever" they need to.
The video shows his classroom door covered with LGBT pride signs, stickers, and emblems. The teacher points out the rainbow-hued gay pride flag and transgender flag on display as tools that he says he uses to stimulate discussion and help create a "safe and inclusive space" for all students.
GSI members object to that.
"Nobody can display a Playboy flag in the classroom and claim it is a benign symbol and conversation starter," Pawl said. "Flags are a tool that represents something and that begs questions."
Another Michigan Department of Education video shows a consultant advising teachers not to risk "outing" students by organizing LGBT club meetings for after school, when parents will be picking up their children.
Instead, the consultant suggests, teachers should hold such club meetings at lunch hour.
Teachers are told to avoid club names that suggest an obvious LGBT theme, in favor of more innocuous names, such as "Diversity Club" or "Spectrum" or "Social Support Club," according to the video.
In another MDE instructional video, psychologist Amorie Robinson, known locally as Dr. Kofi Adoma, instructs teachers on how to handle things like gender identity, name changes, and personal pronouns.
"Gender fluidity" is a normal process, Robinson says, and should be addressed with children aged 3–5 through something she calls "psycho-ed." She advises teachers to employ a "psycho-ed" approach at school-wide events, such as Coming Out Day and Gay History Month.
Forcing 'Their Agenda on Students'
"A reasonable person cannot help but conclude that the LGBT agenda in our schools is being driven on purpose by the Michigan Department of Education with help from well-funded national non-profit organizations," Pawl said.
"It is evident that teachers and administrators are being taught how to cloak their activities, and, in some cases, actively circumvent the law in order to force their agenda on students. This comes at a time when so many parents tell us of the atrocious academic proficiency of their schools."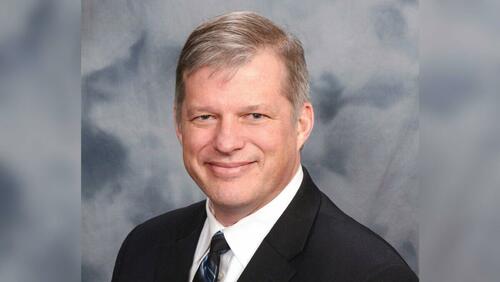 GSI wants to cooperate with school boards, administrators, and teachers to "improve policies to provide the safety, privacy, and parental control which Michigan families deserve," Erick G. Kaardal, special counsel for the Thomas More Society, told The Epoch Times.
"GSI hopes that most of the issues can be resolved through the parental complaint administrative process without litigation," he said, but added that "litigation remains an option for GSI, if that doesn't work."
The Michigan Parent Alliance for Safe Schools, an LGBT rights advocacy group, did not respond to a request for comment.
GSI also will help families file complaints, the group's members told The Epoch Times.
"Those children are not the state's property," Yatooma said.
"The system is trying to form the thoughts and mindset of the next generation. They are forcing a subset of ideologies about sex and race on these vulnerable young minds that most of their parents do not agree with."
Loading...