---
"I Got Rich Off Of EDD:" Feds Bust LA Rapper For $1.2M Unemployment Scam Detailed In Music Video
A tidal wave of first-time jobless claims during the virus pandemic overwhelmed California's computer systems, as it was a perfect opportunity for scammers to use stolen identities and file false claims. 
This is precisely what happened in Los Angeles when a get-rich-quick unemployment benefits scheme netted one rapper more than $1.2 million, reported CBS Los Angeles. 
The rapper, Fontrell Antonio Baines, 31, who goes by "Nuke Bizzle," was arrested Friday on federal charges for fraudulently receiving $1.2 million in unemployment insurance benefits under the CARES act. 
"According to an affidavit filed with the complaint, Baines possessed and used debit cards preloaded with unemployment benefits administered by the California Employment Development Department," according to the U.S. Attorney's Office.
"The debit cards were issued in the names of third-parties, including identity theft victims. The applications for these debit cards listed addresses to which Baines had access in Beverly Hills and Koreatown," federal prosecutors said in a news release. 
Court documents pointed out Baines uploaded a music video titled "EDD" [Employment Development Department] on YouTube, which included the lyrics, "I got rich off of EDD" and "getting rich by [going] to the bank with a stack of these."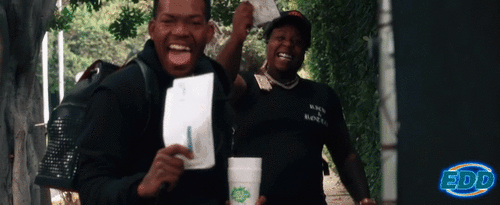 A second rapper in the video sings: "You gotta sell cocaine, I just file a claim."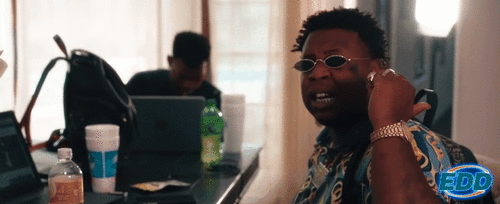 Baines was also heard giving a "shoutout" to President Trump for the CARES Act. 
Court documented showed Baines used at least 92 preloaded EDD debit cards, worth more than $1.2 million, with many of the withdraws in Los Angeles and Las Vegas. 
EDD fraud in California has been an ongoing, widespread issue this year. Between mid-August and the first week of September, Pandemic Unemployment Assistance (PUA) claims in California soared, which forced California's EDD to halt new unemployment claims mid-September for two weeks.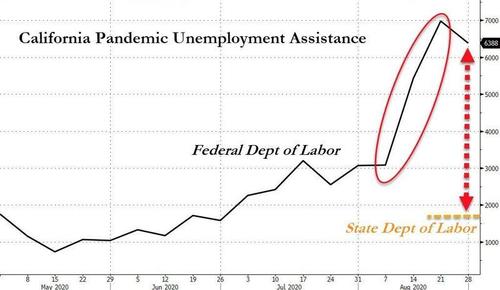 No matter what - or who - is to blame, California's fraud issue underscores the widespread unemployment data challenges - including clerical errors and double counting - that state employment departments have faced since the pandemic began. 
"Aggressive efforts to fight fraud are yielding results in curbing the recent uptick in suspicious Pandemic Unemployment Assistance (PUA) claims in California," the state's employment department said.
And to refresh readers' minds about pandemic fraud, a Florida man recently used loans granted under the Paycheck Protection Program (PPP) to purchase a 2020 Lamborghini Huracan.