---
IRS Destroyed 30 Million Taxpayer Docs; Republicans Demand Explanation
Authored by Joseph Lord via The Epoch Times (emphasis ours),
Republicans on two major congressional panels responsible for oversight are demanding answers from the Internal Revenue Service (IRS) about its decision to destroy more than 30 million taxpayer documents.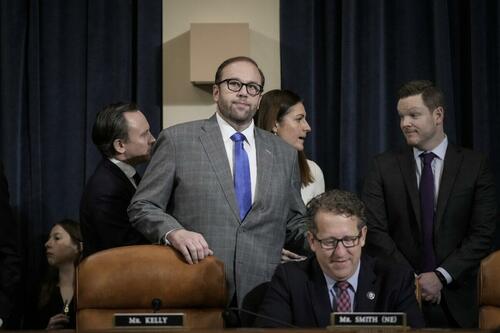 In a letter to IRS Commissioner Daniel Werfel, House Ways and Means Committee Chairman Jason Smith (R-Mo.) and Ways and Means Subcommittee on Oversight Chairman David Schweikert (R-Ariz.) reiterated a past request for a memorandum detailing the reasoning behind the 2021 decision (pdf).
That year, the agency destroyed more than 30 million unprocessed paper-filed tax returns. Despite repeated attempts by the Ways and Means Committee—the top panel on oversight for the IRS—to learn more about the decision, the Republican chairmen said, the IRS has been uncooperative.
"We write to reiterate and renew the Committee's multiple requests that the Internal Revenue Service (IRS) provide to the Committee on Ways and Means a copy of the decision memorandum detailing the recommendation to destroy 30 million unprocessed, paper-filed informational returns in March 2021," they wrote, citing how they "repeatedly sought" to obtain the same information from Doug O'Donnell, Mr. Werfel's predecessor, but faced stonewalling from the agency and Mr. O'Donnell.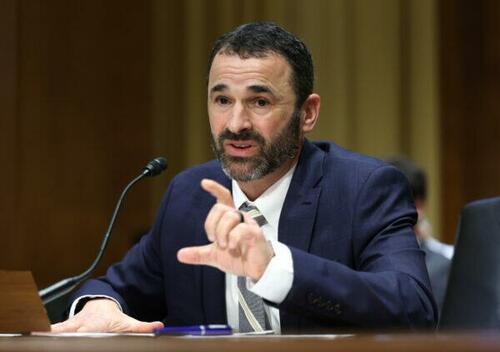 "The Biden Administration's refusal to respond to the Committee, engage in a substantive discussion with staff about the request, and ultimately deny access to the decision memorandum obstructs Congress's ability to conduct our important oversight responsibilities."
The Republicans added, "The decision to destroy information returns diligently prepared by millions of American taxpayers demands congressional oversight."
They also said it "raises the question of whether information reporting should be scaled back to reduce the burden placed on taxpayers in reporting information the IRS does not even use."
The allegations came to the committee's attention on May 4, 2022, over a year after the incident, following the publication of a Treasury Inspector General for Tax Administration (TIGTA) oversight report (pdf).
In the report, TIGTA revealed the destruction of the documents in March 2021, blaming the COVID-19 pandemic for overwhelming the agency's ability to process the returns.
At the onset of the pandemic, the report said, the IRS closed its Tax Processing Centers for the duration of March and April 2020. When the agency returned, a "significant backlog of paper-filed individual and business tax returns that remain unprocessed" had built up.
At that point, management at the IRS released a memorandum ordering employees to destroy nearly 30 million of these backlogged documents. The IRS cited system limitations that wouldn't allow older documents to be processed in their comments to TIGTA.
'Significant Risk to the Agency'
Approximately two weeks later, on May 17, the Ways and Means Committee requested an explanation of the decision. Within 24 hours, that request was rejected with the explanation that releasing further details would impose a "significant risk to the agency."
Read more here...
Loading...