---
It's Not Over Jussie: Smollett Indicted Again Following Six-Month Special Counsel Investigation
The Obamas might not be able to save Jussie Smollett this time, after the unemployed "Empire" star was slapped with a six-count indictment on Tuesday following a six-month investigation by Cook County special prosecutor Dan Webb, according to Fox4. Smollett is accused of staging a hate crime hoax last year.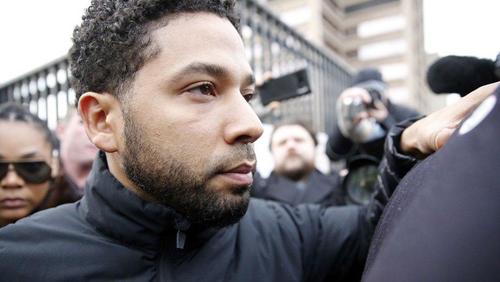 Webb found that Smollett filed four separate police reports claiming he was attacked last January by two masked men as he was walking home from a Subway sandwich shop in an upscale Chicago neighborhood at around 2 a.m. The actor - who is openly gay and black - said that the attackers recognized him from Empire and began shouting racial and homophobic slurs. 
It was later discovered that the two men, brothers from Nigeria, were associates of Smollett's who say the actor paid them $3,500 to stage the whole thing. Last November, Smollett filed a lawsuit against the brothers for 'concocting the whole thing.'
Smollett - whose sisters worked for President Obama, was originally slapped with a 16-count indictment for lying to the police, however the Cook County State Attorney's office suddenly dropped the charges after  Michelle Obama's former Chief of Staff, Tina Tchen, pressured Chicago's top prosecutor, Kim Foxx, to transfer the case to the FBI. When that wasn't done, Foxx's office decided not to pursue the case. 
Explaining their decision to drop the case, Foxx's office said: "After reviewing all of the facts and circumstances of the case, including Mr. Smollet's volunteer service in the community and agreement to forfeit his bond to the City of Chicago, we believe this outcome is a just disposition & appropriate resolution."
In a Tuesday statement following the indictment, Webb said:
"Pursuant to the first part of Judge Toomin's mandate, in connection with whether to further prosecute Jussie Smollett, the grand jury's investigation revealed that Jussie Smollett planned and participated  in  a  staged  hate  crime  attack,  and  thereafter  made  numerous  false  statements  to  Chicago Police Department officers on multiple occasions, reporting a heinous hate crime that he, in fact, knew had not occurred.  Therefore, Mr. Webb has determined that reasonable grounds exist to further prosecute Mr. Smollett."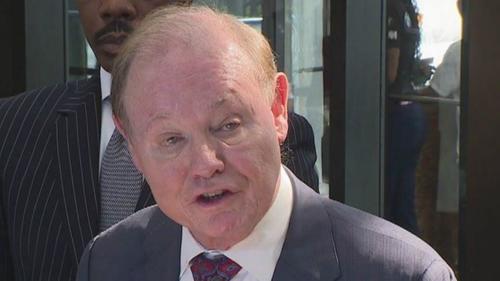 Webb also wrote that his office has obtained "sufficient factual evidence to determine that it disagrees with how the CCSAO resolved the Smollett case," and that when he was hit with the 16 count indictment, the Cook County State Attorney's Office "had concluded that the evidence against Mr. Smollett was strong."