---
Jamie Dimon Accused of Concealing Evidence In Epstein-JPMorgan Sex-Trafficking Lawsuits
Plaintiffs in two separate lawsuits accusing JPMoprgan of facilitating Jeffrey Epstein's sex-trafficking operation want the judge in both (consolidated) cases, Jed Rakoff, to compel CEO Jamie Dimon to turn over additional documents they say are being withheld.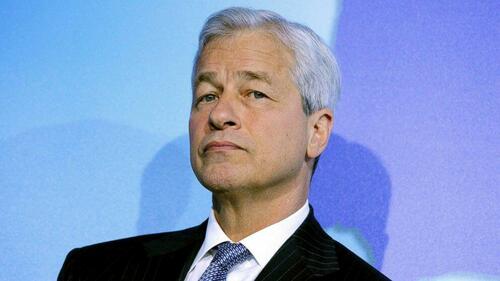 In separate Thursday filings in Manhattan federal court, both the US Virgin Islands and an Epstein victim accused the bank of refusing to turn over Dimon documents from 2014 - August 2019, the month Epstein was found dead in his jail cell while awaiting trial on sex-trafficking charges, Bloomberg reports.
Both suits accuse Dimon of knowingly keeping Epstein as a client after his sex abuse became publicly known.
Epstein was a JPMorgan client between 1998 and 2013, however the US Virgin Islands says the bank's allegedly unlawful conduct occurred beyond that date - the details of which were redacted in Thursday's filing.
Jane Doe 1, meanwhile, says JPMorgan has refused to turn over Dimon documents from prior to 2006 - with the bank arguing that complying with the request would present an undue burden.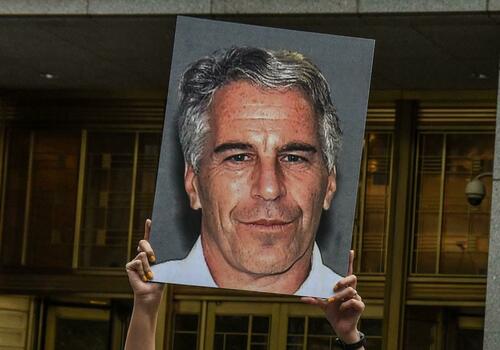 "JPMC cannot seriously contend that only documents after 2006 are relevant to Doe's claims when the genesis of its relationship with Epstein began at least eight years prior," said Doe's attorneys in the Thursday filing. "Indeed, as the complaint makes clear, between (at least) 2000 and 2005, Epstein provided clients to JP Morgan and, in exchange, JP Morgan allowed Epstein to do as he pleased with his JP Morgan accounts."
Both suits focus on the relationship between Epstein and former JPMorgan private banking head Jes Staley, alleging the latter was aware of his client's illegal activities. The bank has contended that allegations that Staley "personally observed" sexual abuse or exchanged emails with Epstein don't show that he had knowledge of crimes that can be imputed to JPMorgan.

Epstein victims who sued JPMorgan claim the bank chose to profit from Epstein's sex-trafficking venture rather than follow the law, collecting millions of dollars from handling his accounts. -Bloomberg
On Wednesday, JPMorgan responded to accusations that emails between Staley and Epstein referencing Disney princesses don't prove anything.
Loading...