---
Jan. 6 Panel Announces Criminal Referrals Against Trump
In what should come as a surprise to absolutely nobody, the House select committee investigating the Jan. 6 2021 Capitol riot unveiled criminal referrals on Monday targeting former President Trump, John Eastman and others. Eastman, a lawyer, notably drafted a plan to have Vice President Mike Pence overturn the election results.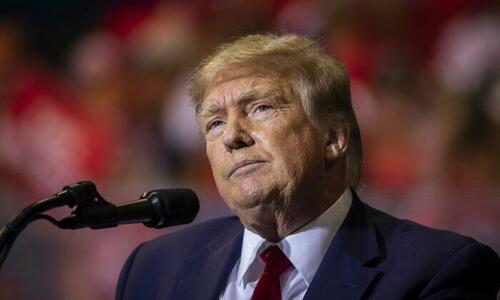 The referrals, made to the Justice Department, are for allegedly impeding the lawful transfer of power, and recommend an investigation over 'inciting an insurrection,' as well as conspiracy to defraud the United States, obstructing an official proceeding, and conspiracy to make a false statement.
The criminal referrals come after 18 months of investigation into the role Trump played before, during and after the incident.
The committee also referred four members of Congress, including GOP leader Kevin McCarthy, to the House Ethics Committee for failing to comply with subpoenas.
Members of the partisan panel, all anti-Trump for the better part of a decade, all had very serious and dramatic statements following the referrals:
"He is unfit for any office," said Rep. Liz Cheney (R-WY), who was censured by the Republican National Committee for her part in the investigation. "The history of our time will show that the bravery of a handful of Americans doing their duty saved us from an even graver Constitutional crisis."
"The committee believes that more than sufficient evidence exists for a criminal referral of President Trump for aiding and assisting those at the Capitol who engaged in a violent attack on the United States," said Rep. Jamie Raskin (D-MD).
"I think that the evidence is there that Donald Trump committed criminal offenses in connection with his efforts to overturn the election," said Rep. Adam Schiff (D-CA) in a statement to CNN's "State of the Union" on Sunday. "And viewing it as a former prosecutor, I think there's sufficient evidence to charge the president."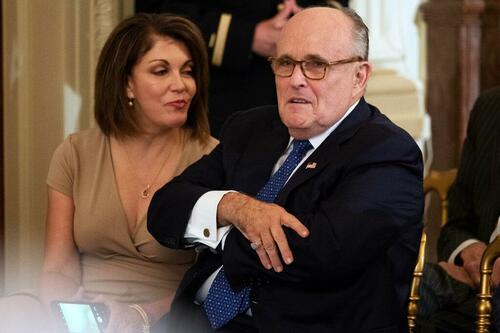 According to former Trump attorney Rudy Giuliani, "It's clear that the purpose of the committee is to destroy a man willing to stand up to the permanent Washington political class and their corrupt cabal — the 45th President of the United States, Donald J. Trump."
As The Hill notes, "The recommendations themselves, however, are largely symbolic, as the Department of Justice is not required to look into referrals from congressional committees. They also come as the agency is conducting its own, separate investigation into the Capitol riot, which was recently put under the purview of an independent special counsel."
House Speaker Nancy Pelosi says she 'respects' the January 6th committee's findings (after denying pro-Trump lawmakers spots on it).
Read the full report below:
Loading...