---
Jim Jordan Slaps Biden Censorship Operatives With Subpoenas Following 'Twitter Files' Revelations
The heads of three federal agencies involved in Big Tech censorship of non-establishment narratives were slapped with subpoenas by Rep. Jim Jordan (R-OH), according to the Washington Examiner's Gabe Kaminsky, who has reviewed the subpoenas.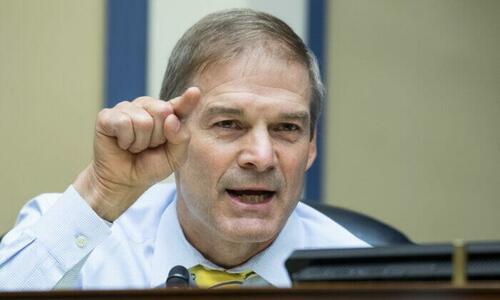 Dr. Rochelle Walensky, director of the Centers for Disease Control and Prevention, Jen Easterly, who heads the Cybersecurity and Infrastructure Security Agency, and James Rubin, coordinator of the Global Engagement Center, a State Department-housed interagency, were all subpoenaed by Jordan as part of his Weaponization of the Federal Government subcommittee.
"Freedom of speech is one of the most important rights we have in this country," Jordan told the Examiner. "The collusion between our federal government and Big Tech undermines First Amendment principles and should be investigated."
The Biden administration has continued to come under fire for its efforts to stave off alleged "disinformation," especially following a series of Washington Examiner reports detailing how the Global Engagement Center funded a group blacklisting conservative media outlets called the Global Disinformation Index. The "Twitter Files," a series of stories published by Matt Taibbi and other journalists based on internal Twitter documents and communications, have also revealed how the government under President Joe Biden repeatedly emailed with employees at the company, such as ex-general counsel Vijaya Gadde, to suggest suppression of certain information.

For instance, the White House urged a Facebook employee in April 2021 to block posts about then-Fox News host Tucker Carlson alleging there have been efficacy issues with "vaccines," according to documents obtained by Republican Louisiana Attorney General Jeff Landry as part of his lawsuit alleging that the Biden administration violated the First Amendment by demanding content moderation. Moreover, Facebook was informed by the White House in May 2021 that "slowing down" posts appearing as "anti-vax" would be "reasonable," documents show. -Washington Examiner
"Numerous documents made publicly available reflect the weaponization of the federal government's power to censor speech online directly and by proxy," reads a Friday letter sent by Jordan to Walensky. "It is necessary for Congress to gauge the extent to which the CDC coerced, pressured, worked with, or relied upon social media and other tech companies in order to censor speech."
In March of this year, Jordan demanded that the CDC turn over records showing "communications between the CDC and private companies, internal CDC communications, and communications between the CDC and other third parties discussing content moderation."
CISA, meanwhile, is a creepy sub-division of the Department of Homeland Security, which was busted scrubbing embarrasing text from its website by the Foundation for Freedom Online, has been scrambling to change its image following a spate of bad press. As journalist Matt Taibbi and Susan Schmidt wrote last month;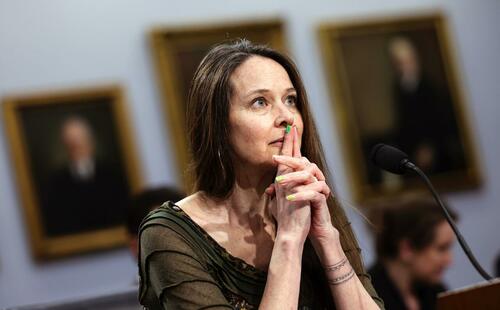 Jen Easterly, head of the DHS's cyber division — the Cybersecurity and Infrastructure Security Agency, or CISA — this week convened the agency's influential Cybersecurity Advisory Committee (CSAC), which is made up of senior executives from organizations like Twitter, Amazon, and the Stanford Internet Observatory. The agency announced an expanded roster, adding 13 new members to CSAC, including chief cybersecurity officer for General Motors Kevin Tierney and Cathy Lanier, the chief security officer for the NFL. The full CSAC now contains 34 members.

However, amid the additions, CISA also shuffled responsibilities, making a key change. In particular, its "MDM" advisory subcommittee, for "Misinformation, Disinformation and Malinformation," was scrapped. -Racket News
As the Examiner notes, CISA "works with partners to defend against today's threats and collaborate to build a more secure and resilient infrastructure for the future," and has come under fire for its efforts to combat purported disinformation.
In June 2022, CISA's advisory committee drafted a report which called on the agency to review "social media platforms of all sizes, mainstream media, cable news, hyper-partisan media, talk radio, and other online resources," while shaping the "information ecosystem."
"To this end, we have asked for communications between the Cybersecurity and Infrastructure Security Agency (CISA), private companies, and other third-party groups such as nonprofit organizations, in addition to other information," Jordan wrote to Easterly on Friday. "Your response without compulsory process has, to date, been inadequate."
Finally, the Global Engagement Center (GEC) goes, which the Examiner has written on extensively, granted $100,000 to the Global Disinformation Index in 2001, and has reportedly also given funding to the Atlantic Council's Digital Forensic Research Lab - which flagged more than 40,000 Twitter accounts in June 2021 they claimed were engaging in "inauthentic behavior."
The Global Engagement Center notably appeared in the Twitter Files reported by @mtaibbi https://t.co/M3LM3PkkrX

— Gabe Kaminsky (@gekaminsky) February 10, 2023
GDI through its website maintains a "dynamic exclusion list" of the worst offenders of disinformation online, which it then distributes to ad tech companies - such as Microsoft's Xandr - in order to try and "defund and downrank these worst offenders," and deprive said sites of ad revenue.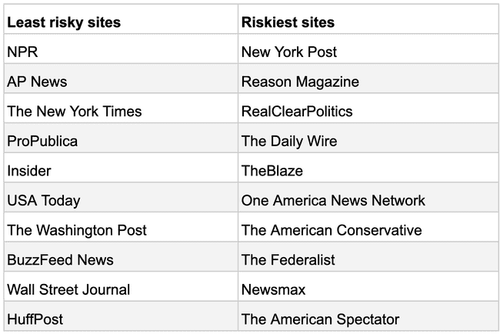 According to The American Conserviative executive director Emily Doak, "They might consider TAC a 'high-risk' publication because we have consistently taken on the bipartisan establishment's sacred cows, whether it's the war in Iraq, nation-building in Afghanistan, or the harm done by free trade and open borders — and we've been proven right time and time again," adding "They know they can't say we're wrong, only that we're biased and 'high-risk,' so we will wear that designation as a badge of honor."
In 2018, the GEC began funding Disinfo Cloud, a State Department spokesperson told the Washington Examiner. The GEC awarded roughly $300,000 to an investment group called Park Advisers, which fights "disinformation, terrorism, violent extremism, hate speech" to manage Disinfo Cloud, the spokesperson said.

Park Advisers implemented Disinfo Cloud "to provide the U.S. government and its partners with a database of the tools and technologies available to help push back against foreign propaganda and disinformation," according to its website, which links to Disinfo Cloud's former landing page that has since been pulled off the internet. -Washington Examiner
One State Department-funded group which supports GDI is the nonprofit National Endowment for Democracy, which receives nearly 100% of its funding from congressional appropriations ($300 million in 2021), which critics have argued is essentially giving money to a government grantmaking body despite its status as a private entity.
In 2020, $230,000 went from the NED to the AN foundation, a GDI group that also goes by the Disinformation Index Foundation. The grant was to "deepen understanding of the challenges to information integrity in the digital space" in Asia, Africa and other foreign countries, and to "assess disinformation risks of local online media ecosystems."
Meanwhile in September 2021, the GEC hosted the US-Paris Tech Challenge - an event which sought to "advance the development of promising and innovative technologies against disinformation and propaganda" in Europe and the UK. The event was a "collaboration with U.S. Embassy Paris, the Atlantic Council's Digital Forensic Research Lab (DFRLab), the Cybersecurity and Infrastructure Security Agency (CISA), the North Atlantic Treaty Organization (NATO)" and several other organizations.
"Accordingly, and due to the GEC 's inadequate voluntary compliance, please find attached a subpoena," wrote Jordan in his subpoena to Rubin, former assistant secretary of state for public affairs in the Clinton administration.
Jordan is demanding the agencies produce records showing "persons" they have "cooperated with, consulted with, or relied on, formally or informally, in developing, applying, executing, implementing, or communicating" government policies in connection to "the moderation, deletion, suppression, restriction, or reduced circulation of content" online.

He also seeks "any agreements and communications" made between the agencies and persons when it comes to content moderation and records showing ways it has allegedly identified "'misinformation,'" "'disinformation,'" or 'malinformation.'" -Washington Examiner
In a statement to the Examiner, DHS said that "The Department of Homeland Security does not censor speech and does not request that content be taken down by social media companies," adding "Instead of working with the Department, as numerous committees have done this Congress, the House Judiciary Committee has unnecessarily escalated to a subpoena."
"DHS will continue cooperating appropriately with Congressional oversight requests, all while faithfully working to protect our nation from terrorism and targeted violence, secure our borders, respond to natural disasters, defend against cyberattacks, and more."
Loading...