---
JPMorgan Execs Joked About Jeffrey Epstein's Pedophilia: USVI
Emails obtained by the US Virgin Islands reveal that JPMorgan executives joked about Jeffrey Epstein's pedophilia while the disgraced financier was a client of the bank, according to claims made in a new court filing.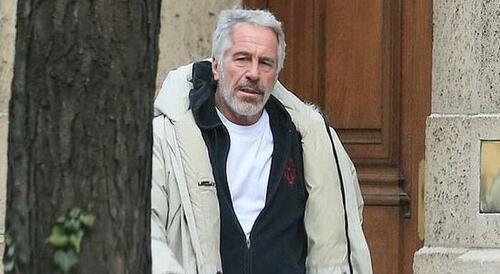 In an amended complaint filed in New York on Monday, the US Virgin Islands said that Epstein's behavior "was so widely known at JPMorgan that senior executives joked about Epstein's interest in young girls," the Financial Times reports.
JPMorgan is battling two combined lawsuits over Epstein - one from the US Virgin Islands, and another brought by an Epstein accuser known as Jane Doe. The cases have a provisional trial date set for October.
Included in the filing is a 2008 email to Mary Erdoes, a 27-year JPMorgan veteran who runs the asset and wealth management division where Epstein was a client.
The bank, meanwhile, said in a March filing that Erdoes "always acted with the highest levels of integrity and professionalism," and had "informed this client 10 years ago that his relationship with our firm was being terminated."
Erdoes was questioned under oath as part of the pre-trial proceedings. Last week, the Financial Times reported that longstanding chief executive Jamie Dimon will in May also be deposed, despite attempts by the bank to prevent him from having to testify.

The US Virgin Islands' complaint contains an internal communication which references a "Dimon review" into the relationship with Epstein, of which the bank says it has no record. -FT
Later this month former JPMorgan executive Jes Staley will be deposed. While not named in the above litigation, JPMorgan has sued him claiming he withheld details of his relationship with Epstein, including knowledge of the financier's sex crimes.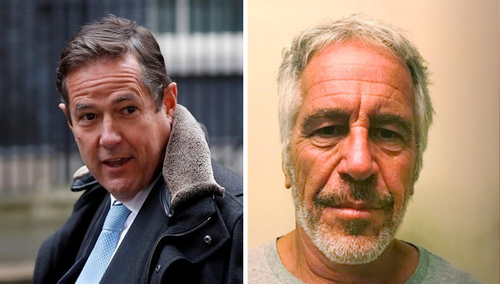 Staley left JPMorgan to head up Barclay's bank in the UK, only to leave amid an investigation over his relationship with Epstein. He has denied knowledge or involvement regarding Epstein's crimes.
Late last week the US Virgin Islands hit several billionaires with subpoenas as part of its lawsuit. Sergey Brin, Thomas Pritzker, Mortimer Zuckerman and Michael Ovitz were all asked to provide any communications or documents related to JPMorgan and Epstein.
Meanwhile, JPMorgan CEO Jamie Dimon is expected to be deposed under oath regarding the bank's relationship with Epstein - who banked with JPMorgan for 15 years until it eventually cut ties with the convicted sex offender in 2013.
"Jamie Dimon knew in 2008 that his billionaire client was a sex trafficker," argued US Virgin Islands attorney Mimi Liu during a March hearing in front of Manhattan US District Judge Jed Rakoff, referring to the year Epstein was first criminally charged with sex crimes, CNBC reported in March.
Loading...