---
JPMorgan Settles Jeffrey Epstein Case For $75 Million, Avoiding Trial
JPMorgan Chase has agreed to pay the US Virgin Islands (USVI) a scant $75 million to settle a lawsuit alleging that the bank knowingly aided Jeffrey Epstein's underage sex-trafficking operation, ending a legal battle that exposed all sorts of embarrassing ties between the bank and the dead pedophile.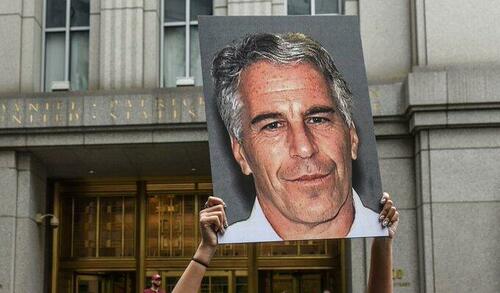 The settlement was reached one month before the sides were scheduled to go to trial in Manhattan, where the USVI sought $190 million from the bank.
JPMorgan admitted no wrongdoing in the settlement.
Earlier this month we learned that JPMorgan flagged over $1 billion in suspicious transactions linked to Epstein, which they claimed to have reported to the US government, according to a filing by the USVI.
"JPMorgan was a full-service bank for Jeffrey Epstein's sex trafficking," said Mimi Liu, an attorney for the USVI, which said that the enormous sum bolsters key allegations in their legal action against the bank. According to the lawsuit, JPMorgan knowingly benefited from Epstein's wrongdoing, Bloomberg reports, noting that this is the first time in the case that the 'sheer volume of Epstein's financial activity at JPMorgan over a 16-year period has been disclosed.'
The suspicious activity was detailed in a 2019 filing to the US Department of Treasury, according to the lawsuit. The report was made after Epstein died in a Manhattan jail cell a month after his arrest on sex trafficking charges. Epstein had been with the bank from the late 1990s through 2013, when they finally cut ties with him.
Epstein notoriously trafficked some of his victims to a private island in the USVI.
JPMorgan denies that it let Epstein's activities slide, and says it reported around 150 cash transactions to a federal regulator between 2002 and 2013.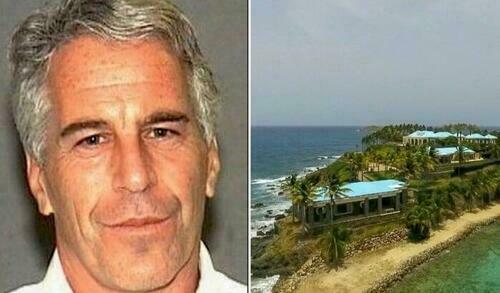 Last month, the USVI told the judge in the case that the bank facilitated over $1.1 million in payments from Jeffrey Epstein to "girls or women," many of whom had Eastern European surnames.
Over $320,000 of the payments were made to "numerous individuals for whom JPMorgan had no previously identified payments," according to USVI attorney, Linda Singer, who accused the bank of failing to disclose the payments until after the end of discovery - the period in which parties in a lawsuit exchange evidence.
The bank claimed that's irrelevant, because the USVI doesn't have legal standing to claim JPMorgan obstructed a trafficking investigation because it wasn't a victim.
"The only reason that JPMorgan after 16 years reported the $1 billion in suspicious transactions was because he was arrested and then he was dead," singer added.
In June, former PMorgan Chase executive Jes Staley threw CEO Jamie Dimon under the bus over the bank's relationship with Epstein - claiming in legal documents that he and Dimon communicated about the convicted sex offender.
Epstein died in jail following his 2019 arrest on federal sex-trafficking charges. The pedophile, who became a JPMorgan client around 1998 - bringing the bank hundreds of millions of dollars, formed a close bond with Staley, who eventually oversaw JPMorgan's investment bank.
According to the filing, Staley says that he and Dimon communicated when Epstein was arrested in 2006 and 2008 when Epstein pleaded guilty to soliciting and procuring a minor for prostitution, and served 13 months in a work-release program. Staley also claims that Dimon communicated with him several times through 2012 about whether to maintain Epstein as a client.
In one July 2010 email exchange between Staley and Epstein, Staley discussed 'Disney princesses' with Epstein.
"That was fun," Staley allegedly wrote to Epstein. "Say hi to Snow White."
To which Epstein replied: "[W]hat character would you like next?"
"Beauty and the Beast."
Epstein also emailed Staley photos of young women in seductive poses, the filing continued, with the USVI alleging that the exchange referred to young women and girls procured by Epstein.
Staley, according to the filing, "visited Epstein's properties in the Virgin Islands and elsewhere," and "exchanged hundreds of messages with Epstein from his JPMorgan email account in full view of JPMorgan, including some with photos of young women, discussed Epstein's provision of services to him during his travel on dates that closely corresponded with Epstein's payments to the same young woman from his JPMorgan accounts, and discussed young women or girls procured by Epstein using the names of Disney princesses."
Epstein and Staley exchanged more than 1,200 emails over several years. Staley - who left JPMorgan to become CEO of Barclays two years later, stepped down from the latter in 2021 following a UK Financial Conduct Authority probe into his relationship with the pedophile financier.
Now about that client list?
Loading...