---
Judge OKs Lawsuits Against JPMorgan, Deutsche Bank For Epstein Connections
Authored by Katabella Roberts via The Epoch Times (emphasis ours),
JPMorgan Chase & Co. and Deutsche Bank will face lawsuits over claims they enabled disgraced financier and convicted sex offender Jeffrey Epstein to traffic his victims, a New York federal judge ruled on March 20.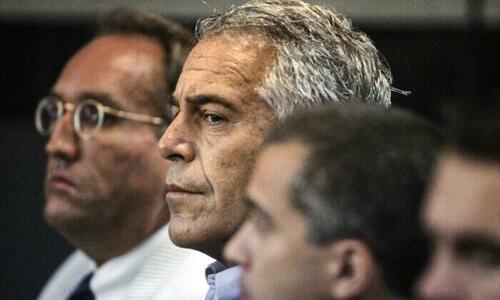 Two women referred to as "Jane Doe" filed federal class-action lawsuits against the banks in November last year, and the U.S. Virgin Islands filed its lawsuit against JPMorgan Chase & Co. in December.
In his four-page order (pdf), U.S. District Judge Jed Rakoff said the women can try to make a case on claims that the defendants "knowingly benefited from participating in a sex-trafficking venture," "obstructed enforcement of the Trafficking Victims Protection Act," and "negligently failed to exercise reasonable care to prevent physical harm."
They can also pursue a claim that the banks "negligently failed to exercise reasonable care as a banking institution providing non-routine banking," the judge said. However, all other claims are dismissed from the lawsuits.
With regard to the lawsuit against JPMorgan Chase & Co. by the U.S. Virgin Islands, the judge ruled that the defendants can pursue the claim that the bank "knowingly benefited from participating in a sex-trafficking venture."
Some of the other claims were dismissed.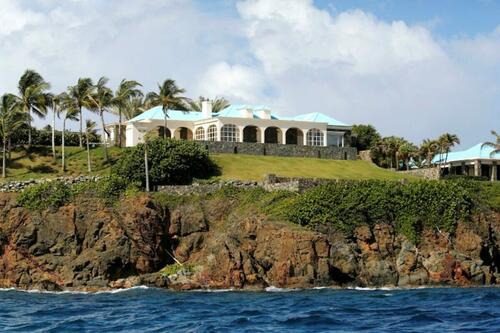 The judge's opinion explaining the reasons for his rulings is set to be published soon.
In their lawsuits, the two women had claimed that Epstein sexually abused them, and also accused the banks of aiding his sex trafficking operation by maintaining a financial relationship with him because he was a high-profile client.
They also claim that multiple cash payments came from the banks to pay Epstein's victims.
Virgin Islands Accuses Bank of Enabling
The lawsuit brought by the U.S. Virgin Islands accused JPMorgan of enabling Epstein's sex trafficking by providing banking services to the financier after he had been convicted of sex charges and concealing suspicious wire and cash transactions, despite the fact that employees at the bank had raised concerns over the institution's relationship with Epstein.
It also suggests that JPMorgan senior officials at the bank were aware of Epstein's crimes on the private and secluded island of Little St. James in the territory, and of the bank's role in advancing them.
The banks denied being aware of Epstein's abuses and sought to have the lawsuits dismissed.
Rakoff's decision means the banks may be held financially liable for their relationships with Epstein if the plaintiffs succeed with their lawsuits in court.
Epstein, 66, died in a New York City jail in August 2019 while awaiting trial on sex trafficking charges. He had been a client of JPMorgan from 2000 to 2013 and Deutsche Bank from 2013 to 2018.
Following Rakoff's ruling, Carol Thomas-Jacobs, the acting attorney general for the U.S. Virgin Islands, said the government looked forward to "ultimately proving our case in court."
'This Case Is Critically Important'
"We are pleased that the U.S. Virgin Islands will continue to work alongside survivors to hold JPMorgan Chase accountable for enabling Jeffrey Epstein's heinous sex-trafficking venture," Thomas-Jacobs said in a statement.
"This case is critically important to ensuring that financial institutions do their jobs, with the detailed, real-time information available to them, as a first line of defense in identifying and reporting potential human trafficking, as the law expects."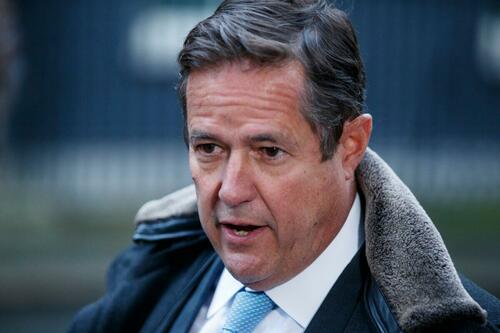 Elsewhere, Brad Edwards, the attorney representing Epstein's accusers, called the rulings Monday "a monumental victory for the hundreds of survivors of Jeffrey Epstein's sex-trafficking scheme and survivors of sexual abuse in general, all of whom can rest easier knowing no individual or institution is above accountability."
"Epstein's sex-trafficking operation was impossible without the assistance of JPMorgan Chase, and later Deutsche Bank," Edwards said, according to CNBC. "And we assure the public that we will leave no stone unturned in our quest for justice for the many victims who deserved better from one of America's largest financial institutions."
The Epoch Times has contacted JPMorgan and Deutsche Bank for comment.
Monday's ruling comes after JPMorgan filed a lawsuit against its former investment banking chief Jes Staley earlier this month, alleging that Staley protected Epstein and demanding that he return all of his compensation from 2006 through 2013 while employed at the bank, totaling more than $80 million.
Staley has claimed that he was unaware of Epstein's sex crimes despite maintaining a friendly relationship with him while he worked as a top executive for the bank.
"I thought I knew him well, and I didn't," he told The Wall Street Journal in early 2020. "For sure, with hindsight, with what we all know now, I deeply regret having had any relationship with Jeffrey Epstein."
Loading...