---
Kash Patel Says Jan. 6 Committee Buried Key Evidence From His Testimony
Authored by Samantha Flom and Jan Jekielek via The Epoch Times (emphasis ours),
As the former chief of staff to the Defense Department under the Trump administration, Kash Patel was one of the first people the now-shuttered House Jan. 6 Committee sought testimony from in its investigation of the Capitol breach.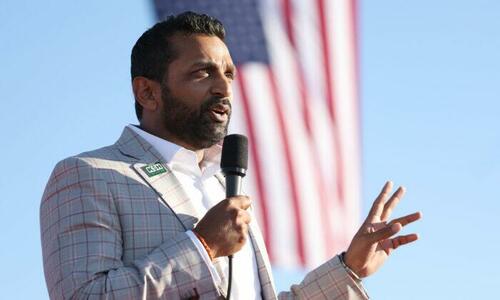 Despite this, the transcript of his deposition was one of the last to be released as the committee concluded its work, and the reason, according to Patel, was simple.
"I gave them the hard truths that they didn't want the answers to because it didn't fit their political narrative," he told The Epoch Times' Jan Jekielek on the Jan. 6 episode of his Kash's Corner podcast.
Burying the Evidence
Revisiting the events of Jan. 6, 2021, and the aftermath, Patel held that the committee failed to abide by its own rules when it excluded the exhibits he and his legal team entered into the record during his deposition.
Among those exhibits, of which Patel said there were roughly nine, was a key report (pdf) released in November 2021 by the Biden Defense Department (DoD), which concluded that the actions the department took under the Trump administration to prepare for the Jan. 6 protests were "appropriate" and "complied with laws, regulations, and other applicable guidance."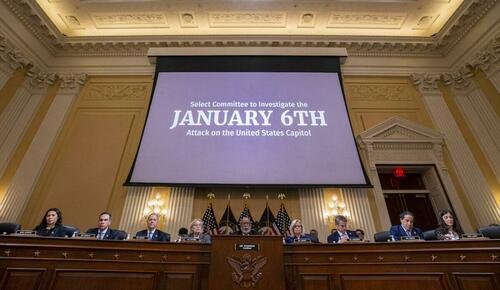 That report, Patel said, along with his testimony that former President Donald Trump's authorization of the deployment of 20,000 National Guardsmen to protect the Capitol, contradicted the committee's conclusions that Trump was responsible for the violence that occurred that day.
Patel also noted that, when they were offered additional assistance from federal law enforcement, both Mayor Muriel Bowser and the Capitol Police (USCP) declined.
In fact, on Jan. 5, 2021, Bowser announced publicly that she would not be requesting additional federal law enforcement, sharing a letter she had written that stated as much to her Twitter account.
"To be clear, the District of Columbia is not requesting other federal law enforcement personnel, and discourages any additional deployment without immediate notification to, and consultation with, MPD [Metropolitan Police Department] if such plans are underway," Bowser wrote in the letter to Acting Defense Secretary Chris Miller, Acting Attorney General Jeffrey Rosen, and Army Secretary Ryan McCarthy.
Likewise, according to the Capitol Police's official Jan. 6 timeline, the Pentagon contacted USCP to confirm if a request for National Guardsmen was being considered. The next day, USCP Deputy Chief Gallagher replied that "a request for National Guard support is not forthcoming at this time after consultation with COP [chief of police] Sund."
According to Patel, both Bowser's letter and USCP's timeline were also submitted as exhibits but were not released along with the transcript of his deposition.
Under the House's rules (pdf) for deposition procedure, "the transcript and any exhibits shall be filed, as shall any video recording, with the clerk of the Committee."
While the committee released exhibits from other interviews with the supporting materials for its final report, none of the exhibits listed as being on file with the committee include those produced by Patel.
"No surprise, the Jan. 6 Unselect Committee broke its rules, broke the House rules, broke its commitment—and not just orally, but in writing to my legal team—by saying the exhibits would be included," he said. "They excluded every single exhibit."
Unanswered Questions
Patel also slammed the committee for failing to investigate significant questions and concerns that remain largely unexplained.
The majority of his deposition, he noted, was not even about Jan. 6 but other, unrelated matters the committee simply wanted information on.
"That just showed me that all they cared about, this committee, was setting up perjury traps and looking for political ammunition, not the facts," he said.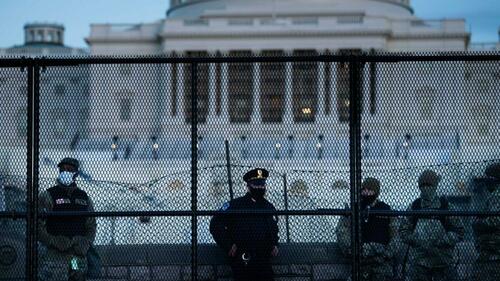 One question Patel said he is still seeking an answer to is why a "no-climb" fence was not constructed around the Capitol prior to Jan. 6.
Patel recounted how he showed up at the scene on Jan. 6, after the protests had broken out, to find no fence had been erected to help secure a perimeter.
Noting that he had to buy the fence himself and have the National Guardsmen put it up later that day, he wondered: "If we could do it that fast, why wasn't it done before? What are they going to say, optics? They didn't have the intelligence? This committee never bothered to examine that question."
Further, according to Patel, he and other DoD officials offered to remove the fence after the protests had subsided, but their offers were rejected by then-Speaker Nancy Pelosi (D-Calif.) and the incoming Biden administration.
The fence would remain up for half a year, serving as a reminder of the events of Jan. 6 to all who passed by.
"That's what I believe that this partisan political charade was about," Patel said. "They wanted the optics before Jan. 6 with no security, and they wanted the optics after Jan. 6 with heavy security to show that their political narrative was the one that was right. But when you look at the underlying facts, their narrative is defeated."
Another unexplained mystery Patel pointed to was the role played by Ray Epps, a former Arizona Oath Keepers leader who was filmed encouraging protesters to enter the Capitol on Jan. 6.
While Epps maintains that he was at the Capitol that day to support Trump, many have come to believe that he was there as a provocateur, potentially on the orders of the FBI.
Noting that the FBI has repeatedly failed to give a straight answer on whether Epps is an operative of theirs or not, Patel said: "Look, as a former federal prosecutor who ran sources and informants, if the answer is, 'This guy is not on our payroll, and we don't know him, and he did absolutely nothing for the United States government,' you come out hard and fast out of your press office and say those things. And those things have never been said by this DOJ or FBI about Ray Epps."
Patel also pointed to the recent revelation that Pelosi's office played a key role in planning security for the event and the fact that the FBI withheld a crucial report indicating thousands of protesters could show up at the Capitol as additional mysteries that should be investigated by the Republican-controlled House.
"Look, if the FBI and DOJ are willing to subpoena my records from five years ago, maybe we can get this Congress to actually subpoena some records of consequence to answer some of these questions."
Read more here...
Loading...