---
'Lunatic' Forewoman In Trump-Georgia Case Shocks Media With Overt Bias, Trump Lawyers Pounce
This week the forewoman in the Georgia grand jury inquiry into President Trump's efforts to overturn the results of the 2020 election made clear during several media interviews that the former president and his associates faced an absolutely biased jury.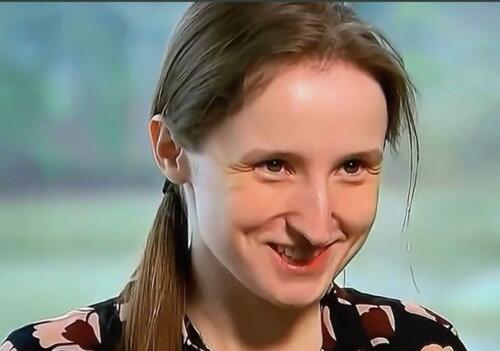 In a series of media interviews, 30-year-old Atlanta-area resident, Emily Kohrs, who served as the forewoman of the special grand jury for eight months, was giddy with excitement over the 'not short' list of indictment recommendations that would be handed down, and that there would be no "plot twist" when the public finally gets to see their findings - particularly regarding "the big name that everyone keeps asking me about" (Trump), about which she said "I don't think you will be shocked."
Emily khors is the forewoman of the Trump grand jury and she's an absolute lunatic. She must think she's the lead role in her head. pic.twitter.com/67DDzPmN83

— Stephan (@itoldyaso88) February 22, 2023
This is the idiot grand jury forewoman from GA who has been on the news baiting viewers with an upcoming Trump indictment. She said there were multiple recommendations with "no surprises." pic.twitter.com/B0qAqD36xZ

— SweetPeaBelle (@SweetPeaBell326) February 22, 2023
Even leftist media called out the overt bias, with CNN's Anderson Cooper and Elie Honig wondering if Kohrs' media blitz was "responsible."
"First of all, why this person is talking on TV, I do not understand. Because, she's clearly enjoying herself, but, I mean, is this responsible? She was the foreperson of this grand jury," said Cooper.
"No. It's a prosecutor's nightmare," replied Honig. "Mark my words, Donald Trump's team is going to make a motion if there's an indictment to dismiss that indictment based on grand jury impropriety. She's not supposed to be talking about anything, really. But she's really not supposed to be talking about the deliberations."
And that's exactly what Trump's lawyers pounced on following the media junket.
"We're just considering everything," said Trump lawyer, Drew Findling, in response - adding that the Georgia inquiry had been "poisoned" by Kohrs' appearances.
"If, let's say, there is a recommendation to go to a grand jury," said Findling. "all potential grand juries in this part of the country that listen to a radio, read a newspaper, watch TV, go online, look at the news alerts on their phone, are now reading about the deliberations or what could be interpreted as the deliberations of that grand jury."
News: CBS News has learned that lawyers close to several GOP witnesses in Fulton Co. investigation are preparing to move to quash any possible indictments by DA based on the public statements by the forewoman of the special grand jury, per two people familiar with the discussions

— Robert Costa (@costareports) February 22, 2023
Trump himself slammed Kohrs on Truth Social Wednesday, for "doing a Media Tour revealing, incredibly, the Grand Jury's inner workings & thoughts."
"If I am the prosecutor, I am not sure that I want this media tour taking place because I'm confident that Donald Trump's lawyers are going to use this," the NYT's Maggie Haberman told CNN on Wednesday.
Meanwhile, the Washington Times' Charlie Hurt told Tucker Carlson on Wednesday spoke to the dangers of politicized juries:
"It's easy to make fun of her... but think about this; if this was an actually serious case, and if you had actual serious adult prosecutors prosecuting a serious case, and you are the person that was facing life in jail. And you looked up at the jury box and you saw this lunatic sitting in the jury box.
These people make a mockery of everything we stand for, and I would argue in a lot of ways, even more importantly than voting in this country, is the concept of a jury of your peers. You can't be railroaded by a bunch of people who aren't like you."
TUCKER CARLSON: THE FOREWOMAN - "IT WOULD BE SO AWESOME TO SUBPOENA TRUMP!" - LEAD JUROR FROM TRUMP GEORGIA GRAND JURY IS DOING A MEDIA TOUR pic.twitter.com/ZndVl9gQ4j

— Stalin 🇺🇸 (@StalinCruz) February 23, 2023
Jury venue shopping, which is exactly what is going on here, voids the rule of law for anyone in the country who's not a left-wing nutjob. All you have to do to indict and convict a Republican in this country is empanel a BlueAnon jury in a blue city. Laws don't matter there. https://t.co/tSChIC2LJa

— Sean Davis (@seanmdav) February 22, 2023
Oh, and she also appears to be a practicing witch;
BREAKING: The Pinterest of that Trump Grand Juror has been found

And it is worse than you thought, lads

h/t @SomeB1tchIKnow pic.twitter.com/W0io4jHyi4

— Jack Posobiec 🇺🇸 (@JackPosobiec) February 22, 2023
February 22, 2023
Loading...