---
Man Seen With Feet On Pelosi's Desk Arrested In Arkansas
That didn't take long...
One of the most iconic images of the chaos at the Capitol this week was of a man sitting back with his feet on Nancy Pelosi's desk...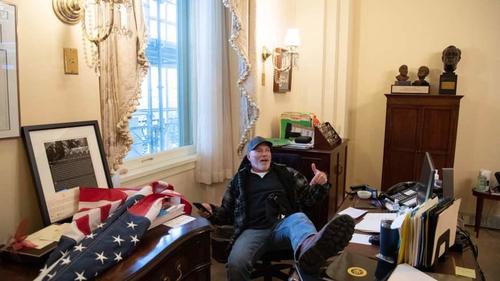 The man, now identified as a Northern Arkansas Trump supporter by the name of Richard Bennett, has just been arrested, according to CNBC.
BREAKING: The man photographed with his feet on Speaker Pelosi's desk during the Capitol Hill siege has been arrested, @NBCNews has learned. pic.twitter.com/SaiwJ2UFUc

— CNBC Now (@CNBCnow) January 8, 2021
We are perhaps not surprised by the rapidity of his arrest as he spoke on record to The New York Times afterwards...
It's all so surreal. This guy didn't just loot Pelosi's office, he spoke on record to the NYT about it and gave them his full name and age https://t.co/SMAHQPjHus pic.twitter.com/XpgWbGUWxq

— Tom Gara (@tomgara) January 7, 2021
Brandishing a letter from Pelosi's office...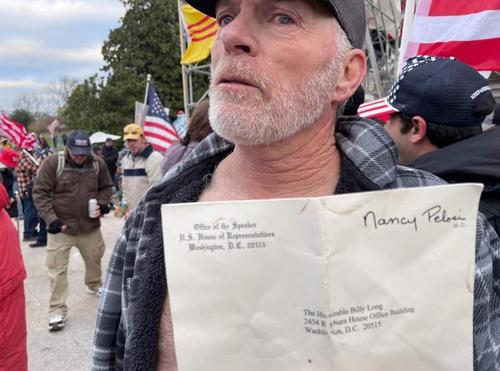 He has been charged with "entering and remaining on restricted grounds with violent entry" and also with "theft of private property":