---
Michael Cohen Taken Back Into Custody After Being Seen At New York Restaurant
Authored by Jonathan Turley via JonathanTurley.org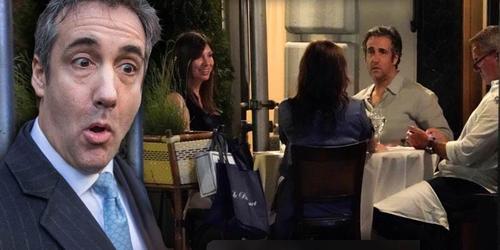 I previously discussed on Twitter that Michael Cohen seemed to me to be in violation of the standard obligations of federal prisoners given furloughs during the pandemic when he was seen at a high-end restaurant.  His lawyer strongly disagreed that Cohen's conduct violated the conditions but Cohen has now been taken back into custody  according to media reports. This is not the first time that Cohen's culinary impulses has gotten him into hot water.
I have admitted been a critic of Cohen long before he broke with the President.  His conduct as an attorney was a disgrace to the bar for years.
We previously discussed how Cohen was seen out on the town in New York on the day that he told Congress that he was too sick to appear for testimony. The House Democrats ignored such infractions and alleged false statements by Cohen.
Cohen spent his career as a legal thug threatening journalists, students, and anyone viewed as a threat of President Trump. He has spent his life discarding rules that apply to others whether they are found in the New York bar rules or the criminal codes. This is consistent with his conduct throughout his life. Nevertheless, he has repeatedly reinvented himself, including a claim of victim status.
His counsel Jeffrey K. Levine is quoted as saying that Cohen "did not violate any of the terms and conditions of his release … and any assertion or suggestion to the contrary would be wholly inaccurate and untrue."
Under the governing rules, furloughed inmates must not "leave the area of his/her furlough without permission, except for traveling to the furlough destination, and returning to the institution." The furlough was not granted for because virus containment protocols of the Federal Bureau of Prisons lacked provisions for an aperitif and canapé.