---
Michigan State Gunman "Turned Evil And Mean" After Mother's Death
The mass shooter who killed three students and critically wounded five others at Michigan State University on Monday evening turned into an "evil and mean" recluse after his mother's death two years ago, his father said in an interview with NBC. 
In another new development, police say the killer -- 43-year-old Anthony McRae -- was carrying a note in his pocket that threatened two New Jersey schools when he killed himself as police approached him a few miles off campus.  
That information prompted a closure of all schools in the Ewing Township, New Jersey school district, which is an an area where McRae had lived previously.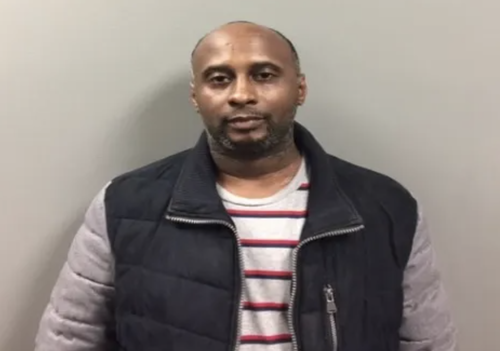 The killer's father, Michael McRae, said his son's path to its sinister end on Monday night began with the sudden death of his mother, who suffered a stroke on Sept. 13, 2020:   
"He was grieving his mom. He wouldn't let it go. He got bitter, bitter and bitter. His mom died, and he just started getting evil and mean. He didn't care about anything anymore."

I said, 'Talk to daddy. Let me know if something is on your mind. If you need help, I'll get you help.' He said, 'I'm OK, dad, I don't need help.'

He was a good kid, don't get me wrong. But you never know what your kid will do when they walk out the door."
In the aftermath of his mother's death, Anthony McRae quit a job where he loaded refrigerators onto delivery trucks, and started spending his days playing video games in his room, his father said. McRae lived with his father in Lansing. 
Neighbors told the Detroit News that McRae was a "hell-raiser" who would fire his gun out the back door of his home.
He was arrested in 2019 for carrying a concealed Ruger LCP .380 without a permit -- a felony charge. He'd later plead guilty to a lesser misdemeanor charge of possessing a loaded firearm in a vehicle, and was sentenced to 12 months probation.
The probation was extended by six months so he could complete all its terms. During that time, he was prohibited from having a weapon "of any time." At the time of his murders, however, his probation was long over.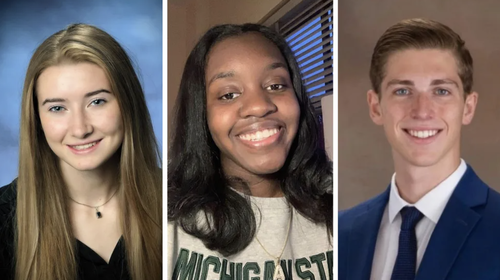 The elder McRae that his son bought a gun after his arrest, but wouldn't admit to having one. "I told him to get rid of the gun," he told the Washington Post. "He kept lying to me about it and told me he got rid of it." 
Police say McRae had no affiliation of any kind with Michigan State, and have yet to determine a motive for his shooting, which began at approximately 8:15pm at MSU's Berkey Hall, which is home to MSU's College of Social Science, Institute for Public Policy and Social Research, and the Department of Sociology. McRae then took his rampage to the student union building. 
🚨#BREAKING: Chaotic scenes at Michigan State University as heavily-armed police search for active shooter⁰⁰📌#EastLansing | #Michigan

Watch as terrifying video as dozens, of Students run for their lives as a Active shooter fires multiple rounds around the Michigan State… https://t.co/SctzoIFFzY pic.twitter.com/mNnWKLzN2N

— R A W S A L E R T S (@rawsalerts) February 14, 2023
Claire Papoulias was in a Cuban history class when McRae entered her classroom, and hit the floor when she heard gunshots just behind her head. "I will never forget the screams of my classmates because they were screaming in pain for help," she told NBC. "Someone was yelling that there was a shooter and everybody needed to get down on the ground, and at that moment I thought that I was going to die. I was so scared."
"At that moment, I thought I was going to die," Claire Papoulias, a #MichiganStateUniversity shooting survivor, says while recounting her escape from a classroom in a building where the shooter opened fire. pic.twitter.com/vRG1BFZGSq

— Catalyst for Change (@aldogue66895472) February 14, 2023
More than three hours passed between the start of the shooting and McRae's suicide at 11:35pm as police approached him. Chris Rozman, deputy chief of campus police, credits an "alert citizen" who recognized McRae from security images police had quickly circulated in the immediate aftermath of the shooting. 
Police haven't said what type of firearm McRae used on Monday night. However, security video appears to show him drawing a pistol as he entered one of the buildings.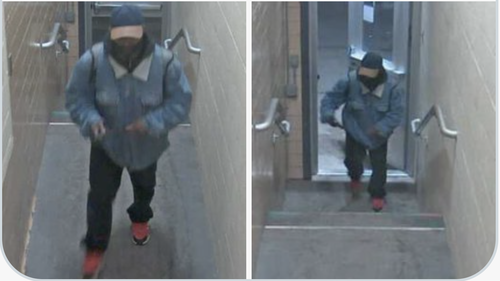 Loading...