---
In The Midst Of A Pandemic, Blanketed In Wildfire Smoke, The City Of Berkeley Is Focused On Banning Candy Bars
It doesn't look like California is going to get the message that there's such a thing as "too much government" anytime soon - so, if you were holding out hope, this might just be the time to give up. 
While the state continues to struggle giving its citizens basics, like masks to survive the ongoing pandemic and wildfires, legislators have turned their ire to the real important issue: Snickers bars.
Now, Berkeley, California is looking to implement a measure this week that would "prohibit grocery stores bigger than 2,500 square feet from displaying junk food and other unhealthy items in checkout aisles," according to CBS. 
The ordinance would apply to 25 retailers in Berkeley including major names like CVS, Safeway and Whole Foods. Retailers will be allowed to sell chips and candy bars elsewhere in their stores. Oh thank you, sweet government Gods, for allowing us to continue to purchase potato chips.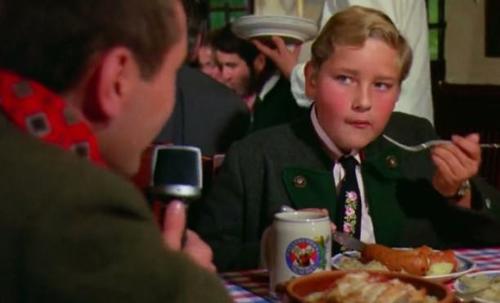 The Center for Science in the Public Interest called the ordinance the nation's "first healthy checkout policy." 
CSPI senior policy associate Ashley Hickson said: "This is a massive win for consumers," (we'll pause for laughter) "and public health during the COVID-19 pandemic, when grocery stores are more integral to our well-being than ever before. By offering healthier options at checkout, stores will contribute to advancing public health and level the playing field for consumers during an already stressful time."
Kate Harrison, a council member who co-authored the ordinance, said: "It's not a ban, it's a nudge." Actually, Kate, you're the nudge.
And when we see the inevitable article in 12 months that Berkeley is baffled by why the city isn't attracting small businesses anymore, we'll be able to point right back to these types of burdensome regulations. The only problem, of course, is that there's very small chance legislators in California, convinced they need to save the world from itself, will even realize the fault of their actions.
They certainly haven't so far. How long until everything but bread and water is banned?