---
Minneapolis Wakes Up To Apocalyptic Scene As City Plans For Saturday Chaos
Residents of Minneapolis, Minnesota woke up to an apocalyptic scene of burnt out buildings, broken glass and smoke on Saturday morning, after protests raged across America in response to the death of George Floyd, a black man with underlying health conditions who died after a white Minneapolis police officer pressed his knee into the 46-year-old's neck.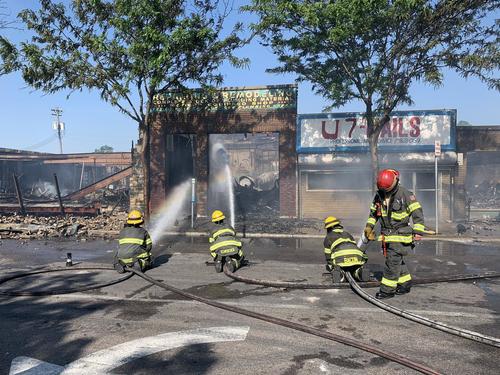 May 30, 2020
May 30, 2020
Over 2,500 state and local police along with National Guard troops attempted to enforce an 8 p.m. curfew, a force larger than those deployed during the 1960s race riots.
Fired police officer Derek Chauvin was charged with third-degree murder and manslaughter in Floyd's death on Friday, according to the Washington Post.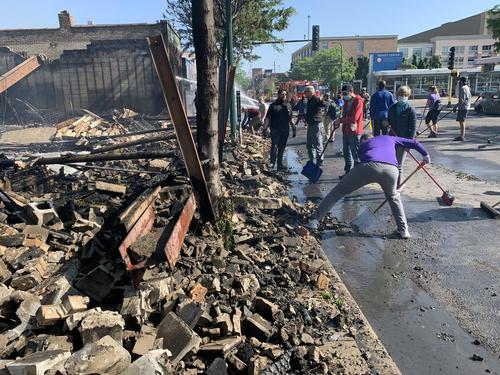 On Saturday, Minnesota Gov. Tim Walz (D) said that he was "fully" mobilizing the state's National Guard for the first time in state history, saying that it was "nothing short of a blessing" that a bystander has yet to be killed in the riots.
"I can fully understand the rage," said Walz in a press conference. "But this is not grieving. ... This is not about George's death. … This is about creating chaos."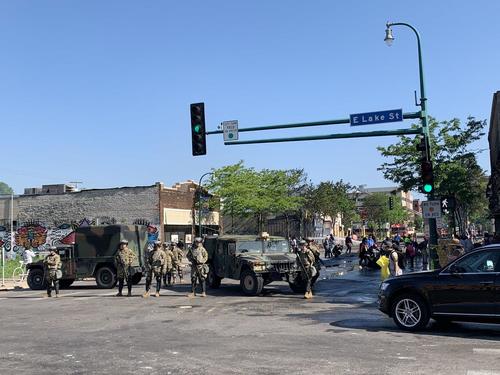 The governor said he takes responsibility for underestimating the level of violence that erupted after former Minneapolis police officer Derek Chauvin's arrest, explaining his force was outnumbered by the thousands of people who spilled onto the city's streets. Law enforcement — bolstered by 1,000 National Guard troops — began to enforce the curfew about 11:30 p.m. and found themselves shifting tactics throughout the night, retreating to protect different assets, including the 5th Police Precinct. -Washington Post
Approximately 1,000 additional National Guard troops will join police in the Twin Cities as state and local officials anticipate another large protest later Saturday.
"These people want nothing more than to entice conflict," said Walz.
"We as a city are so much more than this. We as a city can be so much better than this," said Minneapolis Mayor Jacob Frey (D), adding "There is no honor in burning down your city. … If you care about your community, you've got to put this to an end. It needs to stop."