---
Minors Banned From Attending Orlando Furry Convention Under New Florida Law
Authored by Darlene McCormick Sanchez via The Epoch Times (emphasis ours),
An upcoming Furry convention in Florida will ban children from attending this year's event due to a new state law.
The Megaplex 2023 convention, scheduled for Sept. 15–17 in Orlando, caters to a subculture of people interested in anthropomorphic characters—animals with human characteristics.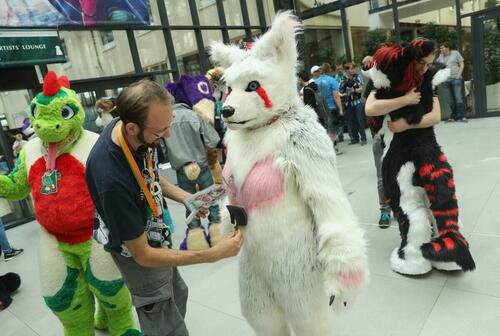 Furry enthusiasts dress in animal costumes that reflect human characteristics or personas.
But sexual predators have taken advantage of the Furry craze because they know the fun-looking costumes and play-acting helps attract children, an expert told The Epoch Times.
And in 2021, a woman said she reported to Megaplex organizers that she was assaulted by a "convicted pedophile" at the event. Convention organizers later responded with an apology.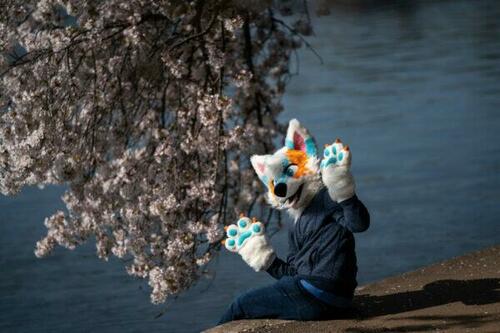 This year, children won't be allowed, the organizer announced with regret on Twitter. The May 24 post explained that attendance this year would be limited to participants 18 or older in order to comply with Florida's new "The Protection of Children Act."
The bill, signed into law by Gov. Ron DeSantis in May, responded to parental concerns over live drag performances in front of children. The law prohibits minors from attending any "adult live performance."
The state can pull the license of any establishment that allows a child to attend a prohibited performance. Or it can issue a $5,000 fine for a first offense, and a $10,000 fine for a second offense and beyond.
Laws Protecting Children in Florida
Since signing the legislation, DeSantis has announced his candidacy for the Republican nomination for president in the 2024 race.
In his campaign, DeSantis frequently calls attention to his actions to strengthen parental rights laws in his state.
Those same laws, such as the Parental Rights in Education Act that he signed in 2022, have made him a target of the political Left.
That legislation, misleadingly dubbed the "Don't Say Gay" law, prevents teachers from initiating class discussions on sexual orientation and gender ideology with students in 3rd grade and younger.
The law doesn't prevent teachers from answering children's questions about LGBT topics and doesn't prevent children from talking about their LGBT loved ones.
Yet media misinformation has swirled about the measure, with many pundits and reporters claiming that saying the word "gay" has been outlawed in Florida, and can draw penalties.
The law was amended in 2023, to be expanded through 8th grade.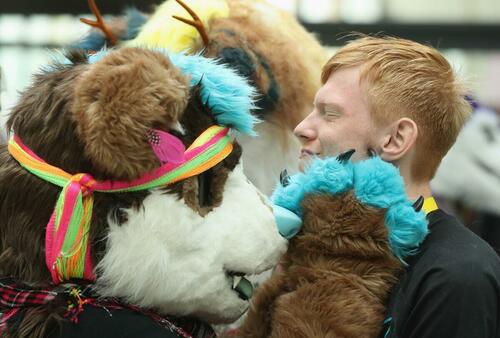 Though the Furry trend has become popular in schools, adults have been participating in "Furry fandom" for years, attending conferences and congregating online and in person.
Megaplex issued a statement saying restricting minors from the event may only be temporary.
"Megaplex has welcomed younger fandom members and their families since its inception, and making this change was very difficult," an organizer wrote on Twitter.
"While this change impacts the 2023 convention, it is unsure if this will have to continue for future years. It is our hope that this change is temporary and that we can welcome members of all ages back next year," the statement continued.
Megaplex made no mention of the alleged 2021 assault on Twitter.
But the incident led the organization to issue an online apology and revise its convention rules to prohibit registered sex offenders from attending conventions.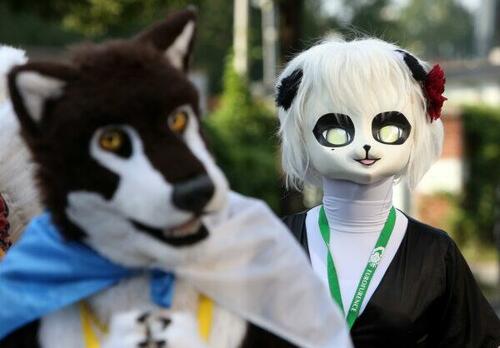 "Our apology for yesterdays [sic] post and our commitment to do better" was posted to the organization's website on Aug. 12, 2021, saying the initial response "was insensitive, hurt the survivor, and it didn't address the concerns of our community. We downplayed the severity of the affected attendee's experiences."
That was followed by another Megaplex update promising to improve safety.
The alleged female victim said she reported to Megaplex that a man attending the Furry event came into her convention hotel room she was sharing with friends. He held her arms and tried to force her onto the bed while others were present.
According to her Aug. 10 posts, the man continued to stalk and grab her after she told him to leave her alone.
Her posts the next day expressed her disappointment that convention organizers didn't get involved, telling her it was a police matter. She also posted information alleging the man who assaulted her was a "convicted pedo."
Her account appeared in an article on Sankaku Complex, an adult website dedicated to anime and Furry fandom discussion.
Read more here...
Loading...