---
'Missing' Ex-ABC News Producer Hit With Child Porn Charge
A former ABC News producer who went missing after the FBI raided his home was hit with a child pornography charge on Wednesday.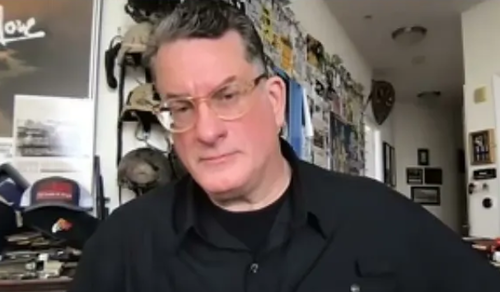 James Gordon Meek, who was writing about the Biden administration's botched withdrawal from Afghanistan when he "fell off the face of the earth," was raided by the FBI in October 2022.
Four months later, the feds have charged Meek with one count of transportation of child pornography.
In an affidavit unsealed on Wednesday, prosecutors detailed what the NY Post characterized as "disgusting communications" he had with friends online.
FBI agents said they found a cache of horrific images and texts Meek exchanged on Kik and other messaging apps after seizing one of his iPhones when they searched his house in Arlington, Va.

Meek allegedly chatted under the username "Pawny4" to send sadistic messages to other users, FBI Special Agent Tonya Sturgill Griffith wrote in the affidavit.

"Have you ever raped a toddler girl? It's amazing," Pawny4 wrote in one of the messages. 

Other devices seized from Meek's house had similar communications and dozens of images of child pornography, according to the affidavit. -NY Post
Meek, an Emmy winner and celebrated investigative reporter, who was spotted last November in McLean, Virginia, is the latest MSM producer embroiled in a pedophilia scandal.
In December, former CNN producer John Griffin, who worked 'shoulder to shoulder' with Chris Cuomo, pleaded guilty to using interstate commerce to entice and coerce a 9-year-old girl to engage in sexual activity as his Vermont ski house.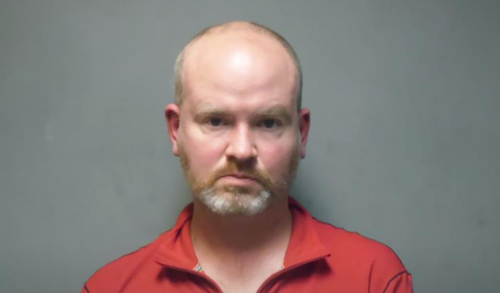 This is a different CNN pedophile than Jake Tapper's former producer, Rick Saleeby, who resigned after it emerged that he solicited sexually explicit photos of an underage girl.
Griffin admitted to meeting the girl's mother on a website during the summer of 2020, after which he persuaded her to bring the 9-year-old child to his Ludlow, Vermont ski home for illegal sexual activity, AP reported at the time.
Loading...