---
Most.Popular.President.Ever...?
The media heralded Biden after he pulled off the 'stunning' achievement of garnering the most votes in presidential history with over 81 million, beating Barack Obama's previous record of 69.5 million.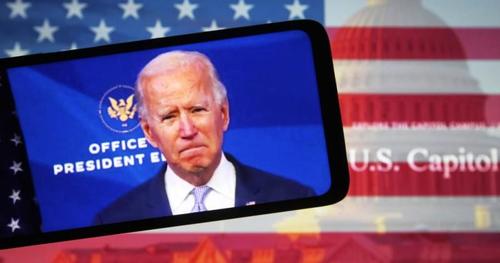 However, as Summit News' Paul Joseph Watson points out, Biden being the most popular person to win the Oval Office in history doesn't seem to translate to enthusiasm for his speeches, which are typically watched online by a paltry amount of viewers.
Case in point, the most-viewed clip on the official 'The White House" channel on YouTube (with 1.9 million subscribers), a 31 minute video of Biden's inauguration (with over 450,000 views), has 9,400 thumbs up compared to 43,000 thumbs down.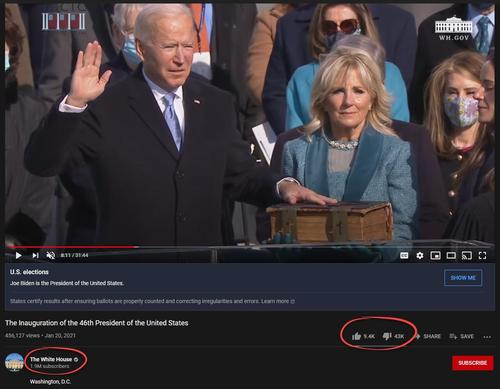 As PJW concludes, Biden is supposedly "the most popular president in U.S. history," but you wouldn't know it by looking at his YouTube analytics.