---
MyPillow Auctioning Off Equipment After These Big-Box Retailers Canceled Mike Lindell
MyPillow CEO Mike Lindell says that his company is auctioning off hundreds of pieces of equipment and subleasing manufacturing space after several big-box retailers and shopping networks ditched the company's products over Lindell's personal views.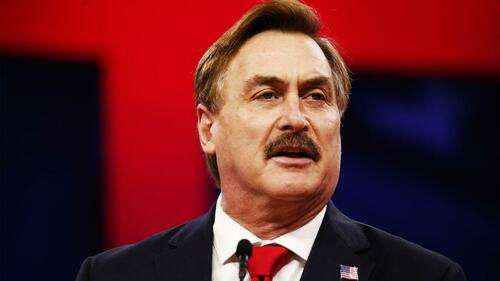 Lindell, a vocal supporter of former President Donald Trump who has gone to great lengths to dispute the results of the 2020 election, told the Star Tribune that he's lost $100 million from 'attacks by the box stores.'
"It was a massive, massive cancellation," said Lindell. "We lost $100 million from attacks by the box stores, the shopping networks, the shopping channels, all of them did cancel culture on us."
The stores which dropped MyPillow products include;
Walmart
Bed Bath & Beyond
Slumberland Furniture
Now, Lindell is selling over 850 pieces of 'surplus equipment' online, including sewing machines, industrial fabric spreaders, conveyor belts, electric forklifts, and more.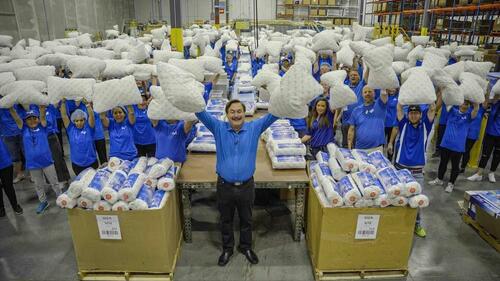 As the Tribune notes, the auction doesn't appear related to a $1.3 billion defamation lawsuit against MyPillow and Lindell brought by Dominion Voting Systems, which alleges Lindell defamed the company as part of his campaign to show that the 2020 presidential election was "rigged."
Lindell has not backed down from his assertions that there was something wrong with the 2020 election and its results. He said he plans to host an event next month detailing a new way to hold elections.

But the ongoing controversy over his claims has forced major shifts in his business. After some shopping networks dropped his products, the company has moved to direct sales, shooting new television commercials and trying to boost its presence through email marketing, radio spots and direct mailing. -Star Tribune
According to Lindell, the company is also subleasing some of its manufacturing space because the packaging for direct sales is different than what the company required when producing products for large retailers.
"We kind of needed a building and a half, but now with these moves we're making, we can get it down to our one building," he said.
"If the box stores ever came back we could have it if we needed it, but we don't need that," Lindell continued. "It affected a lot of things when you lose that big of a chunk [of revenue]."
Loading...