---
NAACP Advises Against Travel To Florida, Saying State 'Openly Hostile' To Blacks
Just as Governor Ron DeSantis is reportedly poised to announce his presidential candidacy this week, the National Association for the Advancement of Colored People (NAACP) has issued a travel advisory for Florida in response to its alleged surging racism. 
The advisory seems to speak to potential visitors of all shades:   
"Florida is openly hostile toward African Americans, people of color and LGBTQ+ individuals. Before traveling to Florida, please understand that the state of Florida devalues and marginalizes the contributions of, and the challenges faced by African Americans and other communities of color." 
In an accompanying statement, the 114-year-old organization said the travel advisory "comes in direct response to Governor Ron DeSantis' aggressive attempts to erase Black history and to restrict diversity, equity, and inclusion programs in Florida schools."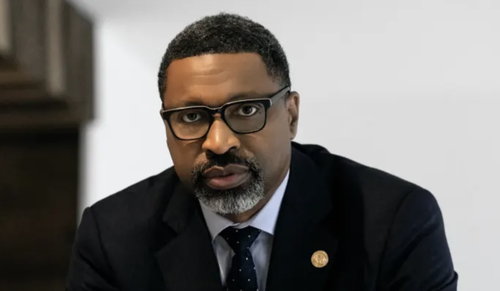 "If you do decide to go to the State of Florida, please be aware of the open hostility towards African-Americans and people of color," the NAACP advisory reads. In a glaring inconsistency, the NAACP didn't advise black people who live in Florida to consider moving from a state that's supposedly "openly hostile" to them. 
Tourism is a principal industry in the Sunshine State, accounting for 1.6 million jobs and drawing in nearly $100 billion in tourist spending in 2019, the last year data is available. Some black Florida Democrats didn't appreciate the NAACP attack on a key economic pillar of their communities. Here's St. Petersburg Mayor Ken Welch: 
We are intentional with our work to make @StPeteFL a shining example of bridge-building, collaboration, Intentional Equity, and respect for all. #WeAreStPete means EVERYONE is always welcome and will be treated with dignity and respect. #InclusiveProgress https://t.co/2U891fYX18

— Ken Welch (@MayorKenWelch) May 21, 2023
The NAACP condemned DeSantis for championing several laws and initiatives, including:
A constitutional carry law that will prevent black and other people from being arrested simply for carrying a concealed pistol. 
Prompting the College Board to overhaul its AP course in African American studies, to include removing critical race theory content and adding "black conservatism" as a potential research project
Defunding "diversity, equity and inclusion" programs at state public colleges. 
A multifaceted law intended to prevent rioting and looting
A law requiring convicted felons to pay off all fines, fees and restitution before becoming eligible to vote; critics say inability to pay will unfairly result in disenfranchisement
"Let me be clear - failing to teach an accurate representation of the horrors and inequalities that Black Americans have faced and continue to face is a disservice to students and a dereliction of duty to all," said NAACP President and CEO Derrick Johnson. 
The NAACP advisory follows others issued by the League of United Latin American Citizens (LULAC) and Equality Florida, an LGTBQ advocacy group. Responding to a law penalizing people who employ or aid illegal immigrants, LULAC's advisory declared that "Florida is a dangerous, hostile environment for law-abiding Americans and immigrants." Starting July 1, employers of 25 or more workers will have to use the E-Verify system to check employee eligibility. 
Loading...