---
Nancy Pelosi's Son Becomes Subject Of Sixth FBI Investigation
 Submitted by 'Blueapples'.
Although she's most recently announced her intent to run for re-election of the congressional seat that she holds as Speak of the House, perhaps Nancy Pelosi has a 2024 presidential run on her mind. While there's no indication of that directly from her camp, there may be reason to presume she is given that her son Paul is doing his best Hunter Biden impersonation. Already amidst controversy, Paul Pelosi Jr. became the subject of a sixth FBI investigation following news that he was previously involved in five different companies suspect of fraud and associated with convicted criminals.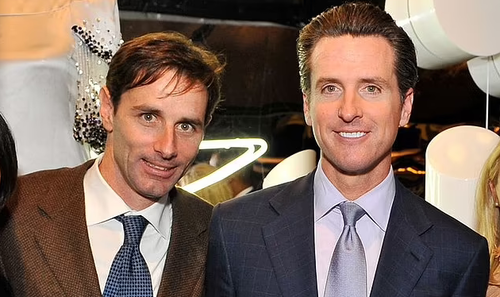 The sixth of these investigations places the speaker's son at the core of a fraud investigation against Rodrigo Santos, the former President of the San Francisco Building Inspection Commission who now holds the role of a city permit expediter. Santos and another commission official named Bernard Curran were indicted in November in a case that has been rumored to include Paul Pelosi. Details emerging from the FBI fraud probe of Santos and Curran include details regarding a client of theirs involved in the alleged bribery scheme who many suspect to be Paul Pelosi Jr himself.
Details about Santos' scheme have emerged from the United States Department of Justice in a press release that gives context to the investigation that Pelosi became ensnared by. This indictment follows an earlier criminal complaint filed against Santos on May 11, 2020. Then, the San Francisco public official was alleged to have committed bank fraud as the principal and co-founder of Urrutia Structual Engineers, Inc. Santos was initially appointed to the San Francisco Building Inspection Committee in 2000 by then-mayor Willie Brown before being promoted to the office of its president by Brown's successor, current California Governor and Pelosi family member Gavin Newsome.
The scope of the 2020 indictment against Santos was broadened in July 2021 before the subsequent November case brough against he and Curran to include ten additional charges of bank fraud during a period between November 2012 and March 2019. Additional charges in the latest indictment against him include two counts of aggravated identity theft, and one count of falsifying records in a federal investigation with the intent to obstruct justice. The DoJ announcement conveys that Santos' is the subject of an on-going investigation while his current case is being prosecuted by the Special Prosecution Section of the US Attorney's Office.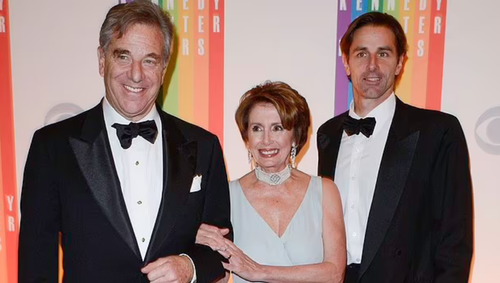 While Pelosi has not been mentioned by name as a conspirator in the previous indictments made by the federal government, FBI records of the five-year investigation they conducted on Santos disclose that Pelosi was interviewed as the federal government built its case. At the core of the bribery scheme uncovered by the FBI is a property owned by Pelosi Jr.'s girlfriend and a non-profit organization alleged to have been a vehicle that used "donations" as ad hoc bribes to Santos in exchange for city building permits.
The property in question is infamously referred to as "The Pit" by residents of San Francisco. For years, the flop house has been allowed to operate despite numerous violations. The FBI investigation alleges that a those violations were removed as part of the bribery scheme that has brought charges against Santos. Prosecutors claim that Santos used a local rugby club and hockey association for their non-profit status in order to receive payments through them which led to the removal of building violations. Pelosi's connections to The Pit go back years to a period that federal prosecutors claim was rife with fraud. In the past, building inspectors in the city have also revealed that Pelosi himself asked them to "take care" of violations at the nefarious Utah St. property. Those revelations present a potential connection between Pelosi and "Client 9" in mentioned in federal charges against Santos.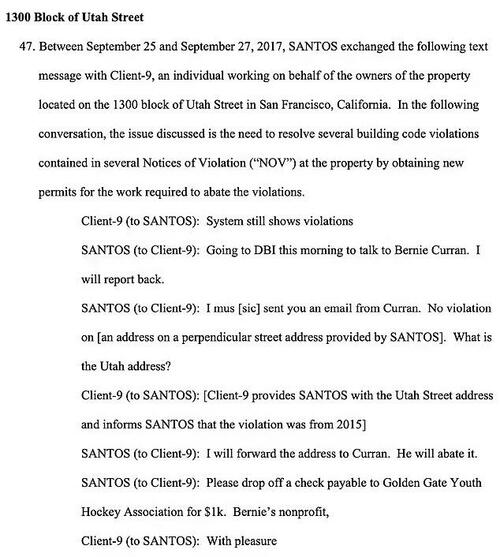 Client 9 was referred to as "an individual working on behalf of the owners of the property" which is located at 1312 Utah Street. Leaked documents from my own sources show that Pelosi filed the necessary paperwork to submit building permit applications on behalf of the owners of an adjacent property at 1314 Utah Street back in 2017 during the same period in which Santos is alleged to have committed the fraud that charges made against him by the Department of Justice are based upon.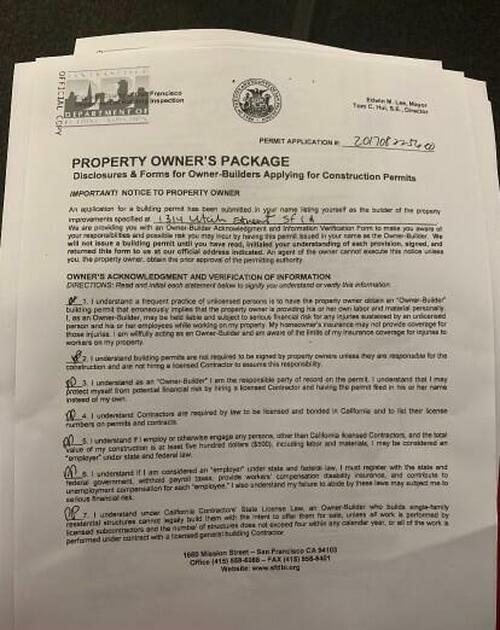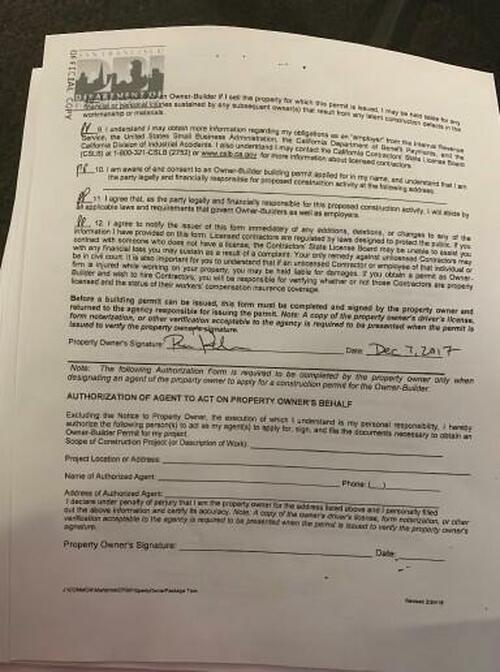 San Francisco building permit records for the 1314 Utah Street address that Pelosi is associated with also include pending and completed permits for the adjacent 1312 Utah Street location that is at the core of the controversy enveloping Santos. Pelosi himself admitted that he was engaged in an effort to help remove citations made by the Building Inspection Committee against the 1312 Utah Street property. In the years that Pelosi has been associated with The Pit, the property has received 248 reports against it via local 311 public assistance resources offered by the city.
Pelosi responded to local media investigations into his affiliation with the owners of The Pit by saying he had frequented the location a decade earlier when it was leased to Feng's Holistic Healing Center so that he could receive frequent foot massages. The massage parlor of sorts was owned by Edward Feng, who was caught selling pills containing hallucinogenics from poisonous toads and arsenic in an undercover sting by federal agents back in 2011. Pelosi himself downplayed Feng's trouble following the sting, conveying that the business wasn't focused on selling suspect herbal supplements and that its real focus was on the foot massages he apparently become so fond of.
The latest revelations concerning public corruption allegations involving Paul Pelosi Jr. are nothing new for the family. Nancy Pelosi and her husband Paul Sr. have drawn the ire of political detractors for their record of suspicious investments. On at least two separate occasions, Paul Sr. and Nancy Pelosi have purchased securities ahead of the announcement of government contracts given to Amazon and Microsoft spawning suspicion of insider trading based on his wife's political standing.
Based on Paul Jr.'s conduct, it appears that the apple doesn't fall far from the tree. As Rodrigo Santos' federal prosecution continues to develop, it's only a matter of time before the scope of Paul the younger's involvement in the sordid political affairs of a criminal underbelly that has come to be associated with his family come to light.