---
NCAA "Unequivocally Supports" Transgender Biological Male Participation In College Women's Sports
Authored by Janita Khan via The Epoch Times,
The National Collegiate Athletic Association Board of Governors said on Monday that it "firmly and unequivocally supports" transgender biological male athletes competing in women's sports at the college level.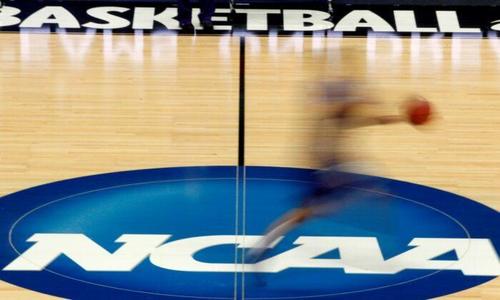 It comes amid an ongoing push by Republican-led states to enact measures that seek to protect female athletes, who are likely to have a biological disadvantage if forced to compete against male-born students.
"The NCAA Board of Governors firmly and unequivocally supports the opportunity for transgender student-athletes to compete in college sports," the board wrote in their statement.

"The NCAA has a long-standing policy that provides a more inclusive path for transgender participation in college sports."
Under the association's policy, a transgender female athlete is allowed to participate in NCAA women's competitions if the athlete is being treated with testosterone suppression treatment. Similarly, a transgender male athlete is allowed to participate in NCAA men's competitions if they have received a medical exception for treatment with testosterone.
NCAA also addressed questions about how the association determines which states will host championship games.
"When determining where championships are held, NCAA policy directs that only locations where hosts can commit to providing an environment that is safe, healthy and free of discrimination should be selected," the board wrote.
Several states this year enacted laws that would bar biological males from participating in women's sports. The bills also acknowledges the inherent biological differences between male and female student-athletes. Mississippi, Tennessee, and Arkansas are among the states that have signed such a bill into law.
Meanwhile, South Dakota Gov. Kristi Noem, who initially had said she would sign a similar bill, sent the law back to the legislature over what she said were unrealistic requirements "in the context of collegiate athletics." The state has since failed to enact the bill over disagreements about the changes.
Noem has, however, formed a national coalition to "Defend Title IX" to protect the rights of female athletes and keep competition fair. The governor said at the time that one of the main motivators for creating the coalition is to build enough support to push back against any pressure from groups like the NCAA.
"Once we have enough states on board, a coalition brought big enough where the NCAA cannot possibly punish us all, then we can guarantee fairness at the collegiate level," Noem said.
She has also signed two executive orders to protect fairness in women's sports—one for K-12 athletics, and the other for college athletics. The executive orders came after the proposed bill HB 1217 failed to be enacted and seeks to temporarily address the problem, Noem said.
Student-athlete Linnea Saltz, who participates in the highest level of U.S. intercollegiate athletics known as NCAA Division I, told an audience at the Conservative Political Action Conference (CPAC) in February that biologically female athletes shouldn't be forced to compete with athletes who were born biologically male.
She said that forcing biologically female athletes, who put extensive sweat and effort to train in the sport they love, to compete with biological men would result in less competitive women's sports, see fewer female athletes, and cause current female athletes to lose motivation due to the perceived unfairness.
"I feel as if women are going to be watching their own sports from the sidelines, we're no longer going to be wanting to compete in sports where we don't feel as if we're competing on a level playing field," Saltz said.
"And if we're allowing biological males that possess physiological advantages over biological females to compete in the female category, we're no longer going to be interested in competing."