---
NFL Becomes First US Sports League To Abandon All COVID Protocols
In what appears to be a first for major American sports leagues, the NFL announced on Thursday that it plans to suspend all aspects of its COVID protocols following an agreement between the league and the players' union.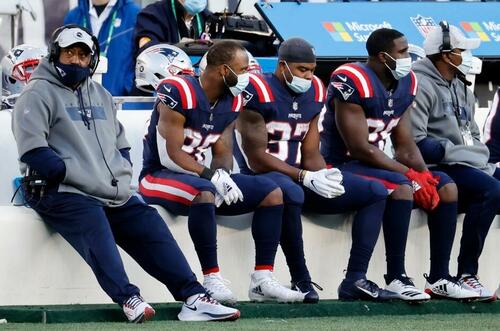 The league sent a memo to all 32 of its teams on Thursday during which it claimed that "encouraging trends regarding the prevalence and severity of COVID, the evolving guidance from the CDC, changes to state law and the counsel of our respective experts" all as reasons for the decision.
Should the league decide to backtrack on this decision, it will need to do so in conjunction in the player's union.
There is no football-related activity underway at any club facilities at this point in the offseason. The earliest any league activity can begin is April 4 for teams that have hired new coaches, according to ESPN.
However, the changes will affect Thursday's change will affect coaches and other staff who are attending the scouting combine in Indianapolis this week. They will also impact coaches and staff who work year round in certain local markets.
As a result of the changes, players will no longer face surveillance testing, regardless of vaccination status, or masking requirements.
The pandemic forced the NFL to cancel its 2020 off-season training and preseason, but the league has played all regular-season and playoff games since the start of the pandemic, with a total of just eight games being rescheduled.
For the entire league, there were only four known cases of hospitalizations due to COVID involving players, coaches and on-field officials between the start of training camp in 2020 and the end of the 2021 season.
Teams must continue to abide by all local laws and requirements. The decision comes after the CDC finally abandoned its indoor masking guidance late last month.