---
"This Is Like A Nightmare": Mother Of Jan. 6 Prisoner Becomes Desperate As Her Son Goes Silent From Prison
Authored by Patricia Tolson via The Epoch Times (emphasis ours),
Lynda Davison is scared. Her son, Larry Brock Jr., is a Jan. 6 prisoner. She used to hear from him every day. But now she hasn't heard from him in two weeks, and no one is giving her any answers.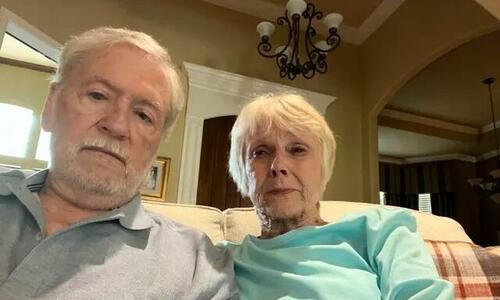 As reported by The Epoch Times on June 17, Mr. Brock was indicted on six charges (pdf), including obstruction of an official proceeding, one that carries a 20-year prison sentence. Prior to his incarceration, Mr. Brock announced his plans to go on a hunger strike. At the time of the report, Mr. Brock had dropped 30 pounds. His current health status is unknown.
"He called on Monday, the 24th [of July], and said he couldn't call at their normal time of 11 a.m. because he 'had a meeting,'" Mrs. Davison recalled. "But then all of a sudden, Larry didn't call me back that Monday. He didn't call that evening, and I didn't worry about it too much. But then the next day, and the next day, and the next, and the next, and nobody hears from him, and that went on until this past Sunday."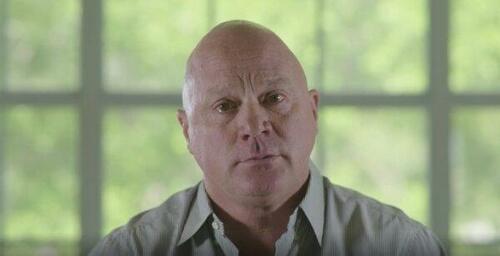 It wasn't until nearly two weeks later, on Aug. 5, that anyone heard from him again.
"He called his girlfriend and started telling her all this stuff about how they've moved him to supermax, and all I know about supermax is that it's horrible," Mrs. Davison told The Epoch Times, her voice strained with emotion. "This is like a nightmare."
From what Mrs. Davison learned, her son was moved on July 25 and placed under supermax restrictions. Where he once called her daily at 11 a.m., he now gets one phone call per month. Where he was once in a pod with 25 other prisoners, he is now alone in a cell 23 hours a day. He is no longer allowed to send or receive emails.
Mrs. Davison says no reason is being given for the change in her son's conditions other than they have "decided to put him under investigation," and he has been advised "that he will likely remain under these conditions for the next six to nine months."
Mr. Brock's attorney, Charles Burnham, confirmed to The Epoch Times that he, too, was in the dark.
"I don't know anything about why Larry is now under such restrictive conditions other than what I've heard secondhand from his family," Mr. Burnham said. "I've emailed everybody I know, and nobody has answered my questions, which is typical of [the Bureau of Police]. I got an email from the warden's office saying they forwarded my email to someone else, and they're going to have someone get me in touch with his counselor so I can set up a call with him."
Asked what he suspected could be the reason for the sudden punishment, Mr. Burnham was reluctant to hypothesize.
'This Is So Wrong'
In the meantime, Mrs. Davison said she isn't even sure if her son is still in Springfield Federal Prison in Texas.
"I can't find out anything," she said, her voice strained. "I just don't know. I'm sorry. I can't."
Her voice broke off into sobs.
The next voice on the phone was that of her husband, Lowry.
"It's been so hard on her. So hard," he said. "We lost our youngest, her youngest, it was my stepson, back in '91, to an automobile accident. Now our only son is wrapped up in this nonsense. It's hard on her. It's hard on him. It's hard on the whole family."
While the government wanted to sentence Mr. Brock to three years, the judge sentenced him to two years. Mr. Davison still thinks that's too much.
"What happened to the First Amendment rights of free speech, the right to assemble and to petition the government for redress of our grievances?" He asked. "This is so wrong."
"As far as I'm concerned, as an American citizen, the U.S. attorney's department and the judiciary in Washington, D.C. are corrupt," he asserted, saying, "They all go to the same little parties and bought into the same liberal agenda, and you will not ever get a fair trial as a conservative in Washington, D.C."
Mr. Davison said his stepson has already paid a heavy price for participating in the protests on Jan. 6, 2021. Mr. Brock lost his pilot's license. He was fired from his job. When he tried starting his own business doing home inspections, the State of Texas also revoked that license.
"I am 78 years old, and this is the most corrupt I have ever seen this government," Mr. Davison said. "I never thought I'd see this. This used to only happen in China and Russia. You don't put Americans in jail and refuse them their rights. What's going on with this country?"
Loading...