---
NIMBY New York Suburbs Panic After NYC Mayor Plans Migrant Relocation
Rich New York suburbanites are in a huff over a plan by NYC Mayor Eric Adams to relocate migrants to hotels in their towns.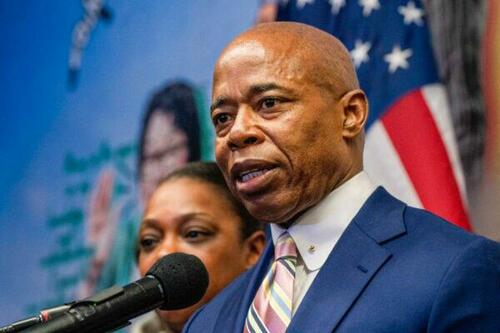 The NIMBY New Yorkers reacted with shock and dismay at Adams' Friday statement that he plans to pay to house around 300 migrant men in two hotels in Rockland and Orange Counties, after the illegal immigrants were bused up from Texas and other places.
On Saturday, Rockland officials began a campaign to stop Adams' plan, according to the NY Times.
"It felt like they were trying to do a Friday night drop," said Orangetown town supervisor Teresa Kenney, whose town is in Rockland County. She says she learned about the plan just hours before Adams announced it.
"I feel like the mayor called me to check a box so he couldn't be criticized for not talking to us."
A state of emergency was issued in Rockland Country on Saturday by executive Ed Day, a Republican, who said that municipalities could not transport or house migrants in his county without permission.
"Whatever we need to do to stop this, we will do," he said on Sunday, adding that the county is prepared to issue fines up to $2,000 per violation per day to any hotel that takes in migrants through NYC's program.
"They're basically dumping them into a county where we're not prepared for them," he said.
New York State Association of Counties Executive Director Stephen Acquario said: "This is a homelessness problem, and it's largely the fault of the federal government," adding "And here we have the lowest unit of government cleaning up the mess of the United States."
Loading...