---
White House: "No Indication Of Aliens"
Update (1330ET): According to the White House there is "no indication of aliens or extraterrestrial activity with these recent takedowns."
WH Press Sec:

"There is no indication of aliens or extraterrestrial activity with these recent takedowns." pic.twitter.com/m0N8v5cIqW

— TheBlaze (@theblaze) February 13, 2023
Meanwhile White House National Security spox John Kirby says that the US is not actively tracking any balloons or other objects right now, and that Biden on Monday directed an inter-agency team to study the unidentified aerial objects.
*  *  *
What started out as a Chinese spy balloon shot down February 4th over the coast of South Carolina has rapidly escalated to talk of aliens.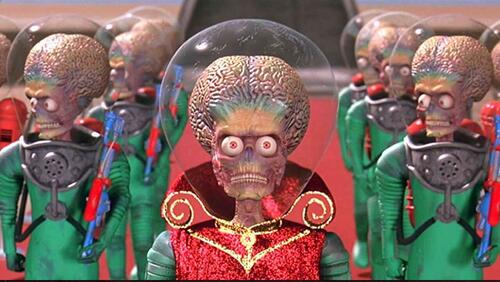 On Sunday, the head of NORAD (North American Aerospace Defense Command) said that the Pentagon can't rule out that a spate of unidentified objects shot out of the sky over the past week might be extraterrestrial in nature. 
"I'll let the intel community and the counterintelligence community figure that out. I haven't ruled out anything," said US Air Force General Glen VanHerck, who oversees NORAD , during a Sunday press briefing at the Pentagon. "At this point we continue to assess every threat or potential threat, unknown, that approaches North America with an attempt to identify it."
What's more, VanHerck says that the military has not been able to identify how the three latest objects have been able to stay aloft.
"We're calling them objects, not balloons, for a reason," he said.
VanHerck's comments came after a US F-16 fighter jet shot down an 'unidentified object' hovering at 20,000 ft. over Lake Huron on Sunday - the third such downing in three days, and the most recent military strike in an unprecedented chain of events over North America. The object was described as an unmanned "octagonal structure" with "potential surveillance capabilities" and strings attached to it.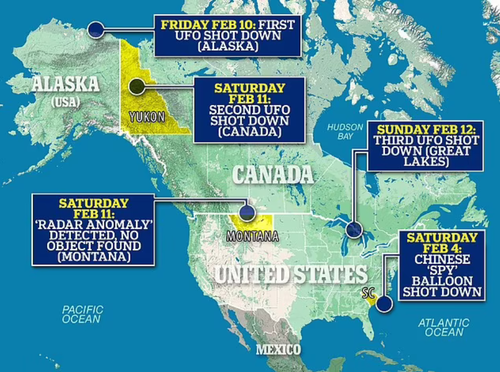 On Sunday, Elon Musk tweeted that the UFO reports were nothing more than his alien "friends" stopping by, and not to worry.
Don't worry, just some of my 👽 🛸 friends of mine stopping by …

— Elon Musk (@elonmusk) February 12, 2023
The spate of mystery objects began more than two weeks ago, after a Chinese balloon was shot down February 4th over the coast of South Carolina - meaning that the US Air Force has shot down four objects in just eight days.
VanHerck said that, unlike the Chinese spy balloon, all three UFOs gunned down over the weekend were of a similar size and speed.

He added that the since the Chinese balloon was found in late January, the US adjusted its radar so it could track slower objects. He explained that this radar adjustment, plus the heightened state of alert following the Chinese balloon, explains the frequency of UFO sightings. -Daily Mail
"With some adjustments, we've been able to get a better categorization of radar tracks now," said VanHerck. "'and that's why I think you're seeing these, plus there's a heightened alert to look for this information."
The Air Force general added that after the Chinese balloon incident, the US had to adjust its radar to be able to track slower objects - which explains the spate of new UFO sightings and takedowns. This prompted concerns that the US Air Force may have missed untold numbers of UFOs in the past.
"The last 72 hours revealed to the public what was happening for years, unidentified aircraft routinely operating over restricted US airspace," tweeted Sen. Marco Rubio (R-FL). "This is why I pushed to take this seriously and created a permanent UAP task force two years ago."
Of note, a June report to Congress in 2021 noted 144 sightings by US military aviators dating back to 2004 - one of which was attributed to a large, deflating balloon. The rest were beyond the government's ability to explain without more analysis. Meanwhile, 366 additional sightings were noted in a January report from the Office of the Director of National Intelligence - though most of them were things like drones, birds, balloons or other airborne clutter.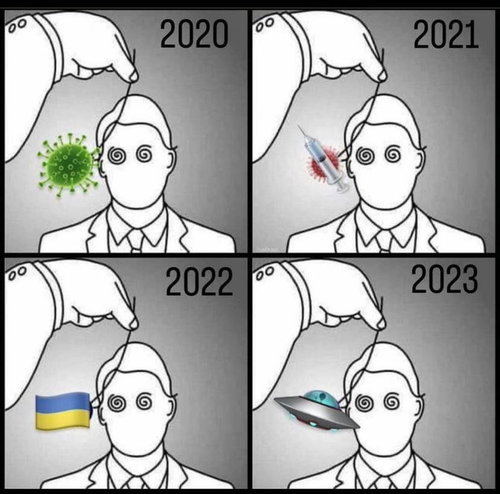 171 objects remain officially unexplained.
"Some of these uncharacterized UAP appear to have demonstrated unusual flight characteristics or performance capabilities, and require further analysis," reads the DNI report.
That said, undersecretary of defense for intelligence and security, Ronald Moultrie, told reporters in December that he hasn't seen anything indicating an alien visit.
"I have not seen anything in those holdings to date that would suggest that there has been an alien visitation, an alien crash or anything like that."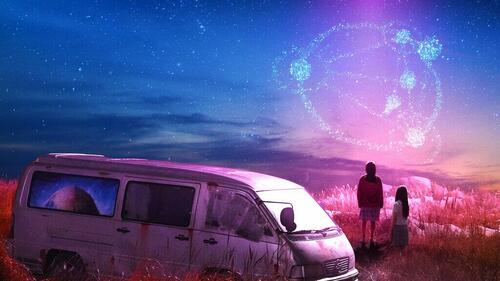 Loading...