---
Not Just Spy Balloons: The CCP's Expansive Spy Campaign Against America
Authored by Andrew Thornebrooke via The Epoch Times (emphasis ours),
News that the Pentagon was tracking a Chinese communist spy balloon hovering over the United States this week is raising concerns about the extent of China's espionage efforts against America and its citizens.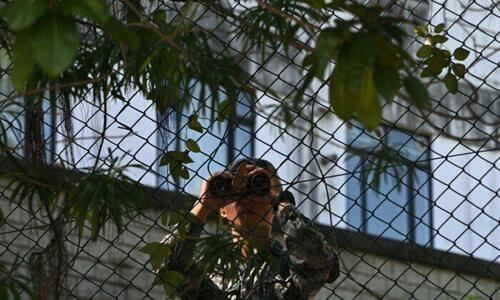 But just how far is the regime willing to go in order to spy on and undermine the United States?
The espionage efforts of the Chinese Communist Party (CCP), which rules China as a single-party state, go much broader and deeper than mere sensor balloons. Such efforts include human intelligence gathering, transnational repression schemes, cyber theft and hacking, intellectual property theft, and even the harvesting of Americans' genetic material.
In the words of one retired Air Force General, "If [the CCP has] any access to American society, then they'll use that access to undermine American society."
HUMINT and Transnational Repression
Key among the CCP's efforts to spy on the United States is its traditional human intelligence (HUMINT) efforts, which relies on person-to-person exchanges of information, both wittingly and otherwise.
The CCP's HUMINT network permeates American society at many levels, with many such efforts being overseen directly by the regime's top intelligence agency, the Ministry of State Security (MSS).
One of the most infamous such cases is that of Christine Fang or "Fang Fang", the alleged Chinese spy who posed as a university student, and fostered relationships with numerous politicians in California and elsewhere, including Rep. Eric Swalwell when he was a city council member, and used that access to collect intelligence on up and coming politicos. Fang reportedly targeted at least two Midwestern mayors with whom she had romantic or sexual relationships.
Politicians aren't the only targets of such espionage, however. Many everyday Americans, particularly those of Chinese descent, are frequently the preferred targets of the CCP's spy and harassment campaigns.
In such efforts, MSS agents and their U.S. proxies have allegedly stalked an American Olympic figure skater and her family, conspired with New York police officers to gather intelligence on the Asian American community, and even plotted to attack a U.S. Army veteran running for Congress in a bid to silence and intimidate people holding critical views of the CCP.
FBI Director Christopher Wray testified that Chinese agents and their proxies actively stalked U.S. residents and planted bugs in their cars and homes.
Cyber Theft and Hacking
Similarly, the regime has used cyber attacks and misinformation campaigns to illicitly collect U.S. defense information and sow division among American citizens.
U.S. intelligence leaders have identified the CCP as the world's largest malicious cyber actor, and its affiliated hackers have stolen more data from Americans than every other nation combined.
Such efforts are often aimed at stealing vital technological secrets, such as when suspected state-backed agents hacked into a U.S. government department last year and stole sensitive defense information. Likewise, CCP-sponsored hackers have penetrated and stolen sensitive information from multiple U.S. telecom firms.
The incidents highlight what U.S. defense officials have long warned: that the regime is studying how the United States fights with the intent of developing technologies capable of toppling its military and forcibly transferring cutting-edge American technologies to China.
Americans' sensitive personal information is also a valued target, as evidenced by multiple massive hacks by Chinese actors over the years, including the breaches of the U.S. Office of Personnel Management, credit-reporting agency Equifax, Mariott hotels, and insurer Anthem. These hacks resulted in hundreds of millions of Americans' personal data being stolen.
Officials and experts have said the regime is using this massive trove of Americans' personal data to aid in its espionage and overseas influence operations, and feed its artificial intelligence technology.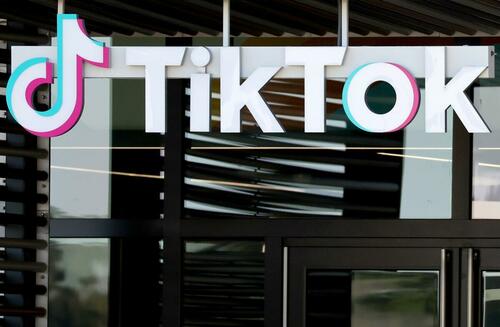 Social Media and Telecommunications
The CCP also uses its control over the data of Chinese companies to leverage Chinese-owned social media and telecommunications giants against an unsuspecting American populace.
TikTok, a popular short video app owned by Chinese tech giant ByteDance, is perhaps the most telling example of this.
Described by intelligence leaders as a "national security threat" and labeled by security experts as a "weaponized military application," social media giant TikTok has censored stories Americans see at the request of the CCP and has allowed its Chinese engineers access to U.S. user data. Officials have repeatedly sounded the alarm about the app because CCP law mandates Chinese companies provide data to the regime upon request.
Relatedly, employees at ByteDance used geolocation data from TikTok to illicitly stalk American journalists believed to be reporting on the company.
The national security risks posed by Chinese social media apps also apply to other tech firms, including telecommunications. In recent years, Washington has cracked down on Chinese telecom firms, including Huawei and ZTE, for this reason.
Huawei and its employees have been found to have deep links with Chinese military and intelligence. Federal prosecutors have charged the company with conspiracy to steal trade secrets, while the Canadian government alleged that the company actively employed CCP spies. The firm also reportedly actively engaged in covert attacks on Australian and U.S. networks as far back as 2012.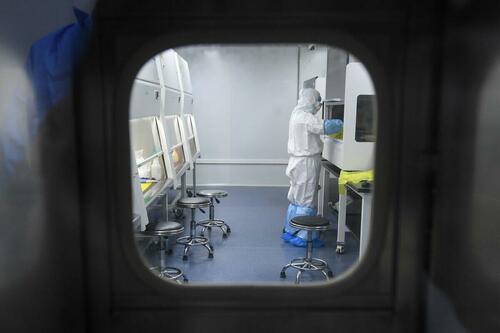 Biodata
The CCP's efforts to glean every last bit of information from the United States go further than intellectual property and surveillance balloons. Indeed, the assault goes down to the bone, and then down deeper: To Americans' genetic material.
Clinical and genetic data of U.S. citizens obtained by Chinese biotechnology companies through their partnerships with U.S. institutions pose national security risks, a top U.S. counterintelligence agency warned in 2021.
The mass DNA collection performed by companies such as genome-sequencing firm BGI could be used in myriad ways against the United States, according to congressional reports.
These include allowing the CCP to blackmail individuals with the threat of exposing embarrassing medical information, or even using data on health conditions such as allergies to conduct targeted biological attacks against diplomats, politicians, high-ranking federal officials, or military leaders.
Some experts have warned that the CCP could use this rich genetic information to create bioweapons to target certain groups of people.
Importantly, while BGI is a private company, it has definite ties to the CCP. In January 2018, China's state-run media Xinhua reported that Du Yutao, the Party secretary of BGI's research institute, spoke of the importance of learning and putting into action of "the spirit behind the 19th National Congress," referring to a twice-in-a-decade CCP meeting.
BGI maintains concrete ties to the CCP and its scientists have expressed their interest in the regime's efforts to develop biochemical weapons, which experts suggest may link the company's efforts to harvest the genetic material of Americans to a darker interest in developing weapons to be used against Americans.
Nuclear and Hypersonic Research
Beyond active efforts to spy on the United States, the CCP also uses state-sponsored talent programs to give itself a long-term edge in critical research.
By recruiting experts and scholars from abroad to study at work in China, such talent programs aim to develop a new generation of researchers in areas crucial for China's technological and military development.
The most telling case of this phenomenon concerns the Los Alamos National Laboratory (LANL), the United States' most advanced nuclear research center.
According to a report, to date, at least 162 researchers from the LANL, at least one of whom had a top-secret security clearance in the United States, now work for China, where many of them now assist the regime's development of its most cutting-edge weapons, including hypersonic missiles.
Many of the researchers who worked at the LANL came to the United States to be trained and work in areas critical to national security were involved in the CCP's talent programs. At least 59 of those who worked at the LANL and subsequently returned to China to do research were part of the regime's "Thousand Talents Program" or its youth branch, for example.
To that end, one report on the issue found that "[Chinese] talent programs are ever-expanding recruitment networks," with which the regime continuously usurps knowledge from the United States.
Strategic Purchases of Farmland
Chinese companies with links to the CCP are also purchasing strategic parcels of land in the United States, which has sparked concern that the regime could conduct espionage or otherwise sabotage U.S. national security interests.
Read more here...
Loading...