---
NRA In Peril After Judge Rejects Bankruptcy Filing
The NRA was dealt a serious blow on Tuesday after a Texas judge tossed the gun rights organization's bid to declare bankruptcy, saying it was filed in "bad faith" in an effort to dodge litigation in New York.
Judge Harlin Hale tossed the case after New York Attorney General Letitia James and others questioned how legitimate the January 15th bankruptcy filing was, according to a report by Law 360.
#BREAKING: A judge has ruled in our favor and rejected the @NRA's attempt to claim bankruptcy and reorganize in Texas.

The @NRA does not get to dictate if and where it will answer for its actions, and our case will continue in New York court.

No one is above the law.

— NY AG James (@NewYorkStateAG) May 11, 2021
The group filed for Chapter 11 bankruptcy after James filed a lawsuit to dissolve the NRA - alleging that the organization has abused its status as a nonprofit, along with corruption, and a "culture of self-dealing, mismanagement, and negligent oversight" fostered by longtime CEO Wayne LaPierre.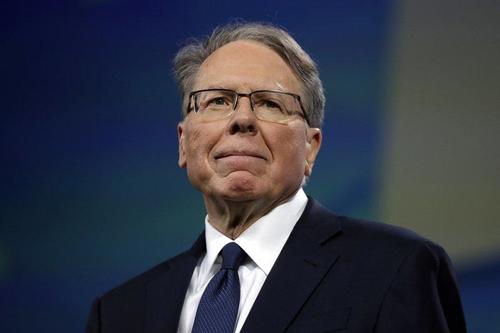 The decision means that Hale will be able to more easily seize the NRA's assets if she prevails in her New York lawsuit, where she argued that the group should be dissolved.
According to bankruptcy filings, the organization has $50 million more assets than their debt load, making the financially solvent. In their bid to restructure and move to Texas, the NRA claimed that New York's regulatory environment is corrupt. NRA attorneys accused James, a Democrat, of waging a political campaign against the organization - and argued that Texas would offer a 'regulatory haven' for the gun-rights group.
Meanwhile, LaPierre faces additional litigation from James' office, after the Wall Street Journal reported that the IRS is investigating him for potential criminal tax fraud.