A top National Security Council official who was present on a July 25 phone call between President Trump and his Ukrainian counterpart Volodomyr Zelensky, Tim Morrison, told House investigators on Thursday that he does not believe anything illegal was discussed, according to The Federalist.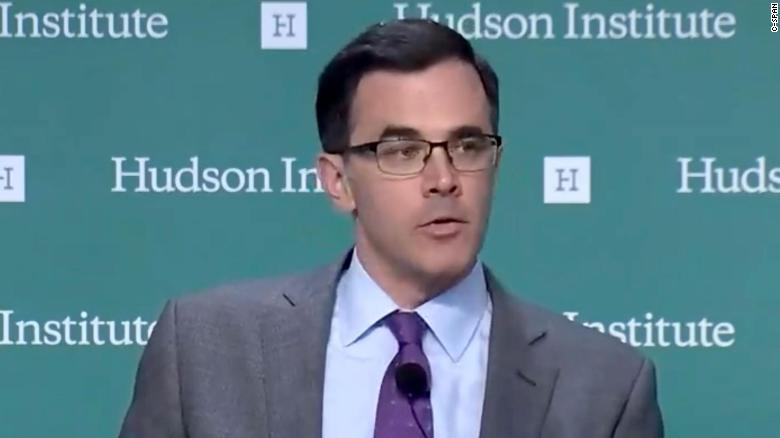 "I want to be clear, I was not concerned that anything illegal was discussed," said Tim Morrison, former NSC Senior Director for European Affairs who was on the July 25 call between the two leaders.
Morrison also testified that the transcript of the phone call which was declassified and released by the White House "accurately and completely reflects the substance of the call."
Morrison testified that Ukrainian officials were not even aware that certain military funding had been delayed by the Trump administration until late August 2019, more than a month after the Trump-Zelensky call, casting doubt on allegations that Trump somehow conveyed an illegal quid pro quo demand during the July 25 call.

"I have no reason to believe the Ukrainians had any knowledge of the [military funding] review until August 28, 2019," Morrison said. That is the same day that Rep. Adam Schiff, D-Calif., the chief anti-Trump inquisitor in the U.S. House of Representatives, disclosed on Twitter that funding had been held up. Politico also published a story that day, sourced to anonymous leaks, that military funding had been temporarily held up. -The Federalist
Notably, Morrison quit the day before his testimony.
Last week, Morrison was named during testimony earlier this month by William Taylor, Trump's top envoy to Ukraine, according to Politico.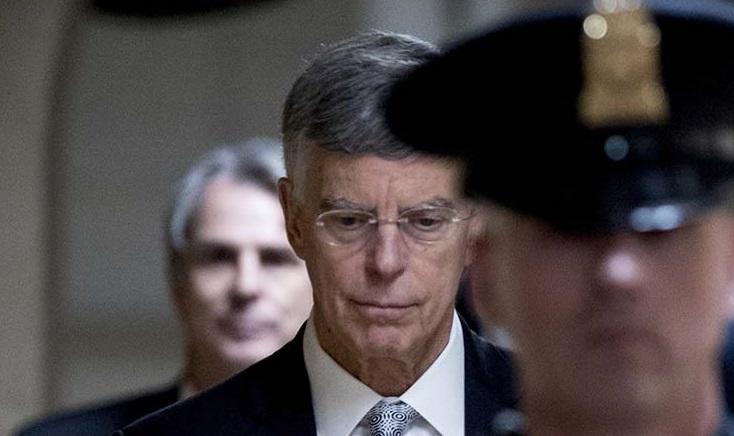 As we reported earlier today of Morrison, following the call, Morrison informed Taylor that it "could have gone better," and that Trump suggested Zelensky and his staff meet with Trump's personal attorney Rudy Giuliani and Attorney General William Barr.
Morrison's hawkish views align with those of Bolton and he has been described as a creature of process by some close to him.

Bolton always told those who worked for him that process was their protector and sometimes you have to listen to the person elected -- advice Morrison adopted, sources said.

Morrison is a lifelong Republican described as a Reaganite and is referred to as "'Bolton's Bolton,' he is really hard right," according to one source familiar with Morrison. -CNN
"The NSC process does not allow anything that isn't legal. It just, it would never get to the President. Certainly not any process that Tim was ever a part of," said one source close to Morrison. "A piece of paper does not get to the national security adviser without first going through the lawyers, much less to the President."
Taylor also said that Morrison witnessed Trump Ally Gordon Sondland convey a quid pro quo arrangement;
Taylor also described a conversation in which Morrison relayed word from Sondland that Trump had told Sondland directly that Ukraine President Volodymyr Zelensky should publicly announce the investigations.

House impeachment investigators are exploring whether Trump conditioned nearly $400 million in military aid to Ukraine — and a White House visit for Zelensky — on Ukraine's willingness to investigate former Vice President Joe Biden, as well as a debunked theory that Ukraine, not Russia, interfered in the 2016 U.S. elections.

Taylor told lawmakers that Morrison relayed concerns about Trump's posture toward Ukraine to then-national security adviser John Bolton and to NSC lawyers. -Politico
According to Morrison, the national security process worked as designed.
"I am pleased our process gave the president the confidence he needed to approve the release of the security sector assistance," he said, adding "I am proud of what I have been able, in some small way, to help the Trump administration accomplish."
Earlier Thursday, House Democrats (all but two) approved impeachment procedures against President Trump. No Republicans voted for the measure.