---
NY Congressman-Elect George Santos Admits To Being Total Liar
After a week of total silence, New York Representative-elect George Santos admitted to a laundry list of lies, ranging from his education, professional background, property ownership, and religion.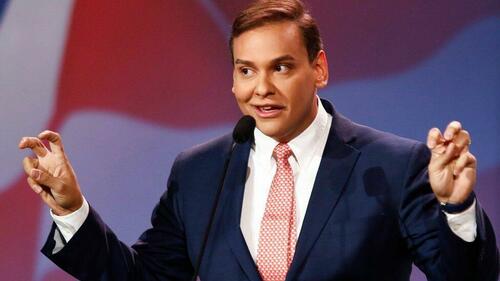 And he's still going to take the oath of office on Jan. 3, joining the House majority.
Santos, who was elected in November to represent residents from north Long Island and northeast Queens, was confronted by the New York Times with several falsehoods.
"My sins here are embellishing my résumé," he told the NY Post in a Monday interview.
The lies include;
Graduating from college
Claiming he worked for Citigroup or Goldman Sachs
That his family owns a real estate portfolio of 13 properties (he admitted Monday he's not a landlord)
That he's Jewish
"I never claimed to be Jewish," he told the Post, adding "I am Catholic. Because I learned my maternal family had a Jewish background I said I was 'Jew-ish.'"
Santos also acknowledged owing thousands in unpaid rent and, despite being openly gay, a yearslong marriage he never revealed.
"I dated women in the past. I married a woman. It's personal stuff," he told the Post, adding that he is "OK with my sexuality. People change."
Mr. Santos acknowledged that a string of financial difficulties had left him owing thousands to landlords and creditors. But he failed to fully explain in the interviews how his fortunes reversed so significantly that, by 2022, he was able to lend $700,000 to his congressional campaign.

Mr. Santos also firmly denied committing a crime anywhere in the world, even though The Times had uncovered Brazilian court records showing that Mr. Santos had been charged with fraud as a young man after he was caught writing checks with a stolen checkbook. -NY Times
"I am not a criminal here — not here or in Brazil or any jurisdiction in the world," he told the Post. "Absolutely not. That didn't happen."
Except, court records show that he confessed to the crime and was charged, but the case was unable to move forward because authorities were unable to locate him.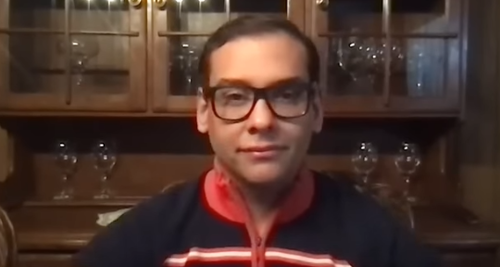 Santos also said he graduated from Baruch College in 2010 before working for Citigroup, and then went on to Goldman Sachs - which made its way to a biography on the National Republican Congressional Committee website (which also included a degree from NY University).
The colleges and companies told the Times they have no record of Santos.
"I didn't graduate from any institution of higher learning. I'm embarrassed and sorry for having embellished my résumé," later said, adding "We do stupid things in life."
He also admitted that he never worked directly for Goldman Sachs or Citigroup, blaming a "poor choice of words" for creating the impression that he had.

Past statements of Mr. Santos are relatively clear however: An archived version of Mr. Santos's former campaign website preserved by the Internet Archive's Wayback Machine says he "began working at Citigroup as an associate and quickly advanced to become an associate asset manager in the real asset division of the firm."

Instead, he told The Post on Monday, he dealt with both firms through his work at another company, LinkBridge Investors, which connects investors with potential clients. LinkBridge, he said, had "limited partnerships" with the two Wall Street firms. -NY Times
The Times was unable to confirm his employment with LinkBridge. 
What he did confirm was that he worked at a call center in Queens in late 2011 and early 2012.
And while Santos could face ethics investigations once seated, legal experts say the House can only prevent candidates from office of they violate the Constitution's age, citizenship or state residency requirements.
Questions do remain, however - such as how he was able to reportedly earn millions of dollars from his company, the Devolder Organization.
"I had the relationships and I started making a lot of money. And I fundamentally started building wealth, and I decided I'd invest in my race for Congress," said Santos, adding "There's nothing wrong with that — no criminal conduct. No anything of the sort," he told City & State.
In short, he's perfect for Congress.
Loading...