New York police officers in riot gear evicted approximately 70 protesters out of the "Occupy City Hall" protest encampment in a Wednesday pre-dawn raid, according to the New York Times.
After a 10 minute warning, officers advanced on the mix of protesters and homeless people at approximately 3:40 a.m., "moving in lock-step behind a wall of plastic shields," according to the report. Seven arrests were made after minor clashes between camp residents and the police, according to the Times, citing officials.
Police has cleared the Occupy City Hall area, reportedly 3 people arrested.
📹 By Daniel Valls (FNTV https://t.co/MKhP0Go9IL)

Desk@scootercaster.com for licensing pic.twitter.com/SWvXKCZ7wh

— @SCOOTERCASTER (FNTV) (@ScooterCasterNY) July 22, 2020
As the police moved through the camp, which since June has sprawled across a park and plaza to the east of City Hall, officers took down a series of tarps and makeshift tents that demonstrators and several homeless people had been living in and tossed them into city garbage trucks. -NYT
NYPD is now attacking the City Hall occupancy protest. Tearing down the community service tents. #nycprotest pic.twitter.com/Ia4HpxhvSy

— Max Hornig (@swarmofgaybees) July 22, 2020
One man was reportedly suffered a medical emergency and was taken away in an ambulance, while police say one officer was injured when he was struck by a brick. 
The operation was approved by Mayor Bill de Blasio, which ABC7 reports "has been long planned by the NYPD."
NYPD riot police have driven City Hall occupants, at least half of whom have no other housing options. Tents and signs have been trashed. pic.twitter.com/BUkXIRfQOd

— NYC Protest Updates 2020 (@protest_nyc) July 22, 2020
Another arrest just now at City Hall encampment pic.twitter.com/kXyXmkc8OS

— Derick Waller (@wallerABC7) July 22, 2020
According to the report, "The stated goal of the "Occupy City Hall" demonstration, a throwback to the Occupy Wall Street movement in 2011, was to cut at least $1 billion from the NYPD budget."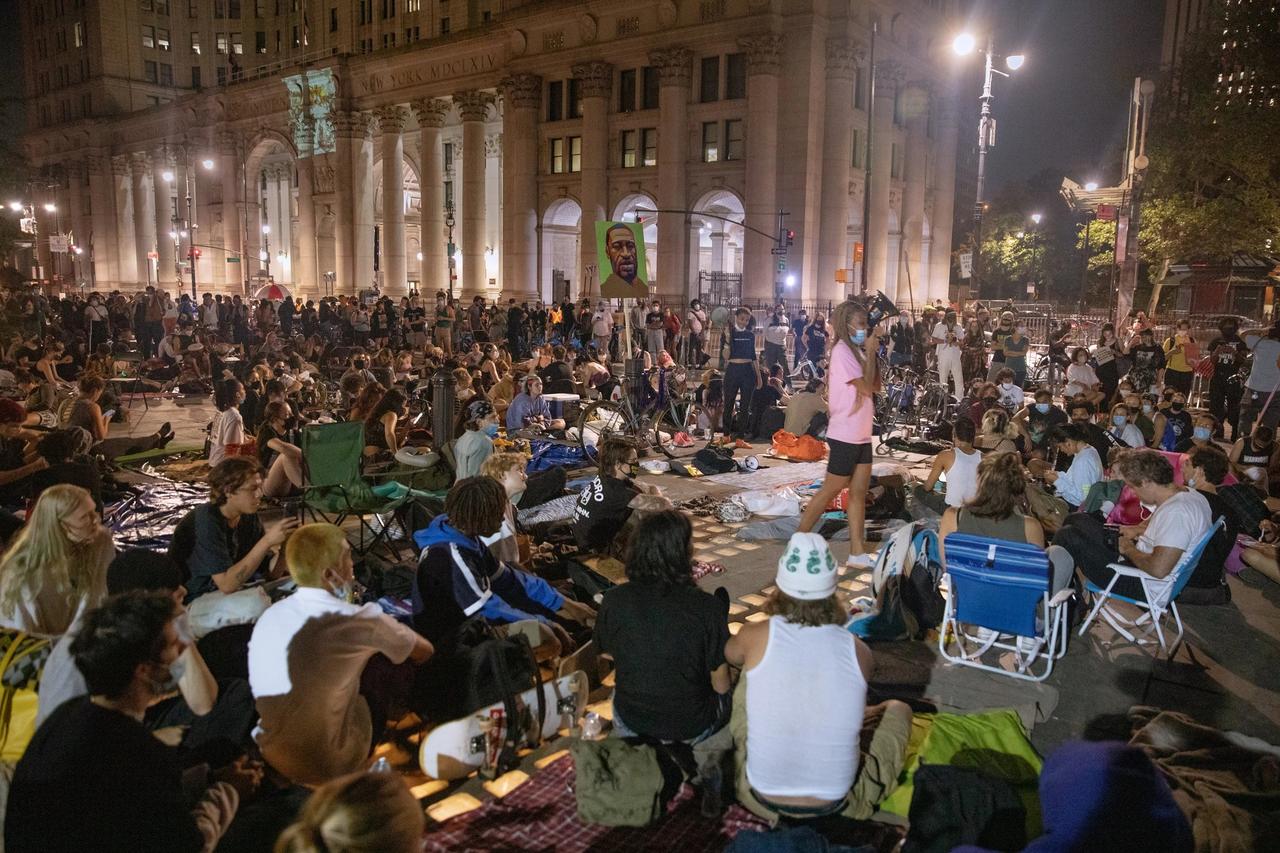 After the City Council approved the reform, which Mayor Bill de Blasio signed into law last week, organizers and many protesters left, leaving the encampment to consist of a large number of homeless people.

The de Blasio administration has long stated homeless encampments are no longer permitted, and has been closely monitoring the encampment to determine if it still exists as some form of a protest. -ABC7
And now a few arrests among protestors who didn't clear, one taking a swing at an officer pic.twitter.com/HM9kyas8mx

— Steve Burns (@StvBurns) July 22, 2020