---
NYC Mayor Fabricated 'Coffee-Stained' Photo Of Fallen Officer To Peddle Political Lie
New York City Mayor Eric Adams had his office staff fabricate a photo of a black police officer, complete with coffee stains, for a political stunt, the NY Times reports.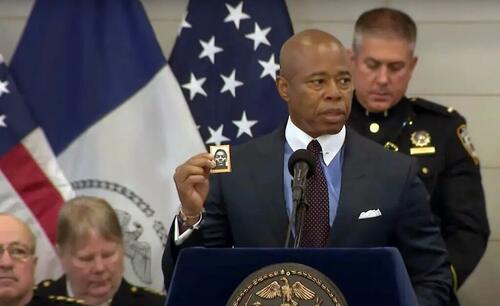 During his first month in office, Adams - a former police campaign who campaigned on fighting crime, found himself confronted with the death of two NYPD officers who were responding to a domestic disturbance in Harlem.
"I still think about Robert," said Adams during a City Hall press conference, referring to the 1987 death of Officer Robert Venable. "I keep a picture of Robert in my wallet."
One week after making that statement, Adams posed for a portrait in his office holding the wallet-size photo of Venable after the Times requested to see it. He has since repeated the anecdote in various interviews and at a Police Academy ceremony last June.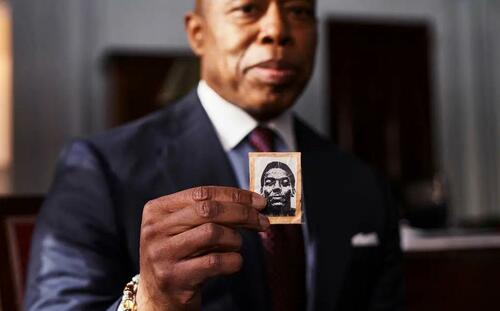 Except the photo was doctored - fake coffee stains and all, according to Adams' staff which ratted him out.
[T]he weathered photo of Officer Venable had not actually spent decades in the mayor's wallet. It had been created by employees in the mayor's office in the days after Mr. Adams claimed to have been carrying it in his wallet.

The employees were instructed to create a photo of Officer Venable, according to a person familiar with the request. A picture of the officer was found on Google; it was printed in black-and-white and made to look worn as if the mayor had been carrying it for some time, including by splashing some coffee on it, said the person, who spoke on the condition of anonymity for fear of retribution. -NYT
Adams told the Times that he carried the photo in his wallet until it 'became too bulky,' after which he started carrying it in a money clip. In other news. Adams uses an office supply clip to hold money.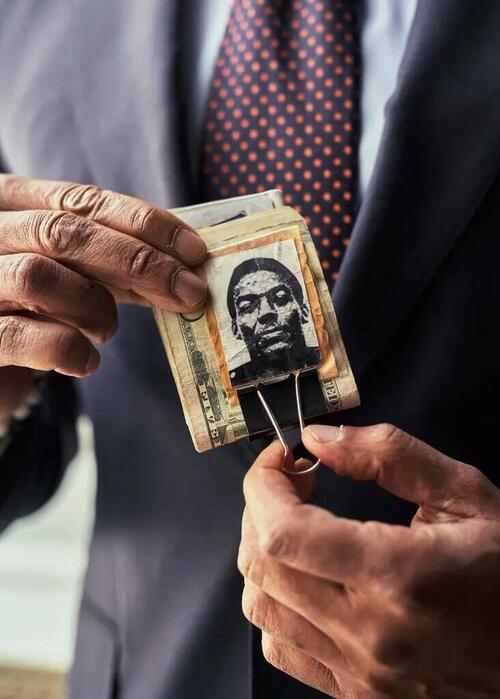 Adams' spokesman, Fabien Levy, insisted that Adams had indeed carried the photo of Venable for decades, and said the Times was on a "campaign to paint the mayor as a liar."
"The Times's efforts to attack the mayor here would be laughable if it were not so utterly offensive," he said in a Wednesday statement.
After releasing the statement, Mr. Levy ignored repeated requests to elaborate about the authenticity of the photo. He also did not respond to questions about whether the photo was made to look old in part by staining it with coffee.

As mayor, Mr. Adams frequently shares personal recollections, helping him connect to his working-class base. Many of his stories are difficult to verify, and at times, he has been caught stretching the truth. The mayor, for example, said he was vegan before being forced to admit that he eats fish; he said that a story he told in a 2019 commencement address about intimidating a neighbor was true, but acknowledged it did not happen to him. -NYT
It's all part of the show folks, don't look behind that curtain!
Loading...