---
Oscars Ratings Crash To Record Lows
Last night's Oscars was a complete debacle - as 13.75 million fewer viewers watched vs. last year, a decline of 58.3%.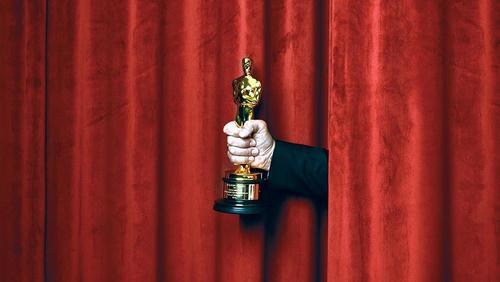 More via Variety:
Per Nielsen Live+Same Day preliminary national numbers, an average of 9.85 million viewers tuned in on Sunday evening to watch a more intimate and stripped-down version of the Oscars in the midst of a pandemic. That's a 58.3%, 13.75 million viewer drop-off from last year. The Academy's third host-less show in a row scored a 1.9 rating among adults 18-49 in the fast national ratings, a 64.2% dip from 2020.

For comparison, last year's ceremony garnered a 5.3 rating in the key demographic and 23.6 million viewers per the night's time-zone adjusted fast national charts. The Oscars in 2019 delivered a 7.7 rating in adults 18-49 and 29.6 million viewers. While up 12% from 2018, that viewership figure represented the second-smallest audience ever for an Academy Awards telecast at the time. 2018 delivered the previous smallest viewership tally with 26.5 million viewers.
WHY AREN'T YOU WATCHING US ANYMORE?! pic.twitter.com/ddd8Azb53y

— matt's idea shop (@MattsIdeaShop) April 26, 2021
You know it's bad when Chuck Schumer starts shilling for the Academy.
Excited to be watching the Oscars with an ice cold plant-based beer.

Thanks Joe Biden. pic.twitter.com/Wk8MQnjkUf

— Chuck Schumer (@SenSchumer) April 26, 2021
According to producer Steven Soderbergh - director of "Traffic" and "Eric Brockovich," the event got "1 star."
"The night was nearly non-stop drudgery, zero humor and a format that tried even the most resolute of attention spans," he said, according to the NY Post.
Of course, thanks to the pandemic, Hollywood has been plagued with production setbacks and a dead box-office for the better part of a year.
We can't exactly put our finger on what was missing this year...
It's The Oscars tonight! I wasn't invited. Was it something I said? 😂 pic.twitter.com/P87Uau4D9u

— Ricky Gervais (@rickygervais) April 25, 2021