---
Over 10,000 FBI Agents Can Access Data From Secretive Surveillance Program: Inspectors General
Authored by Joseph Lord via The Epoch Times (emphasis ours),
More than 10,000 federal employees could have access to data revealed by a secretive government surveillance program that has come under scrutiny because of alleged abuses, lawmakers were told by U.S. inspectors general.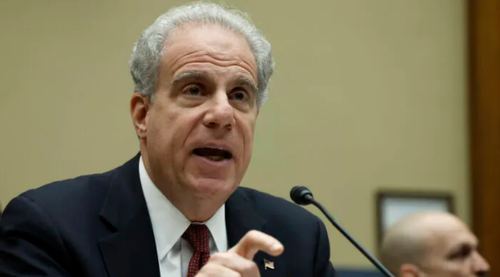 At an April 27 House Judiciary subcommittee hearing, lawmakers heard from a panel of three witnesses associated with the U.S. Office of the Inspector General (OIG) responsible for oversight of the Foreign Intelligence Surveillance Act (FISA). The legislation gives intelligence agencies broad powers to conduct surveillance on foreigners suspected of spying for a foreign power or belonging to a terrorist group.
However, bipartisan concerns have been raised because the program also has the ability to collect information about U.S. citizens.
During the hearing, Rep. Matt Gaetz (R-Fla.) queried panelists about how many FBI agents could have access to FISA-acquired data.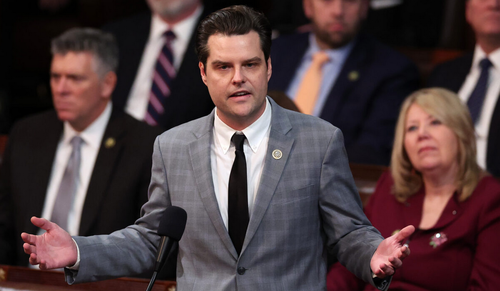 A court-ordered report released in May 2022 revealed that the FBI had made more than 3.3 million queries of Americans under FISA authority. This, in turn, prompted a crisis of confidence in the FBI's respect for civil liberties among members of both parties.
In his questioning, Gaetz referenced that report.
Addressing each of the three panelists, Gaetz asked, "If I represent to you that we believe there may be north of 10,000 people in the federal government who can perform [FISA] queries, would anyone here have a basis to disagree with that?"
All three answered in the negative.
In a Twitter post featuring a clip of the exchange, House Judiciary Republicans said, "Upwards of 10,000 FBI personnel may have access to section 702-acquired FISA data.
"10,000! Why's that number so big?"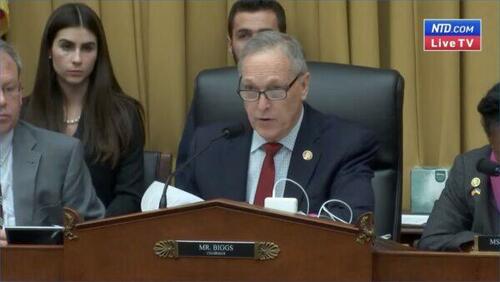 Alleged Abuses
The program in question, FISA section 702, has been scrutinized for its alleged abuses. Aside from the incidents uncovered in 2021, the intelligence community (IC) has repeatedly failed audits of its use of FISA.
In 2019, Justice Department Inspector General Michael Horowitz investigated a random sampling of 29 FISA cases by the FBI. None of the 29 cases chosen were found to be legitimate.
The FISA is overseen by the FISA court, a secretive body that grants spying authority to U.S. intelligence agents.
To make a FISA query of U.S. citizens, the FBI and other law enforcement agents are legally required to receive the approval of the closed-door FISA court.
In his investigation, Horowitz found that none of the 29 randomly chosen queries had been carried out properly or legally. Rep. Andy Biggs (R-Ariz.) said from an earlier conversation with Horowitz that in 25 of the cases, "there was unsupported, uncorroborated, or inconsistent information." The FBI couldn't even produce the relevant investigative files in the other four.
Read more here...
Loading...