---
Paul Pelosi Attack Suspect David DePape Pleads Not Guilty To State Charges
Authored by Jack Phillips via The Epoch Times,
David DePape, the man charged in the hammer attack targeting House Speaker Nancy Pelosi's (D-Calif.) husband pled not guilty Wednesday to attempted murder and other state charges.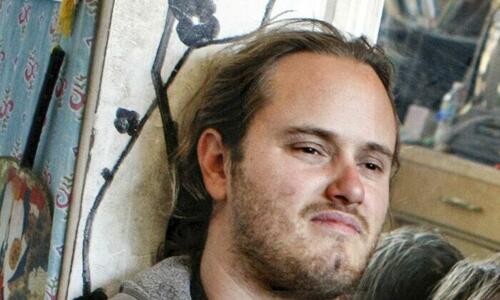 DePape, 42, previously pleaded not guilty to federal charges of assault and attempted kidnapping. Wednesday's arraignment was for state charges.
The suspect also waived his right to a speedy trial. He will be back in court on Feb. 23 to set his trial date, a judge ruled, according to local media reports.
In November, during his initial arraignment, DePape pleaded not guilty via his public defender and denied all allegations against him. The Canadian national currently remains held without bail.
"Mr. DePape will be prosecuted to the fullest extent of the law and held accountable for his heinous crimes," San Francisco District Attorney Brooke Jenkins said in a statement on Wednesday.
DePape's public defender, Adam Lipson, told reporters that he had no comments after Wednesday's hearing. He said the suspect is "going to be fighting this case in court, not the hallway."
Prosecutors alleged DePape broke into the Pelosis' residence in San Francisco at around 2 a.m. on Oct. 28 before he went upstairs and asked a sleeping Paul Pelosi where his wife, Nancy, was. The House speaker was out of town.
Family members said that Pelosi, 82, suffered a skull fracture and was hospitalized for several days before he was released. He was seen with his wife at a public event at the Kennedy Center Honors earlier this month.
Court papers also said that Paul Pelosi then told DePape that he had to use the bathroom and called 911 from his cellphone. Two officers arrived before encountering DePape and Pelosi struggling over a hammer, prosecutors said. When the officers told the two to drop the hammer, DePape got control of the tool and used it to hit Pelosi in the head.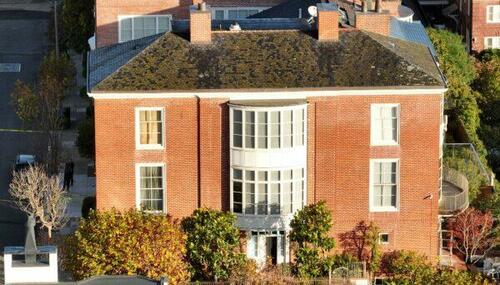 The home of House Speaker Nancy Pelosi (D-Calif.) in San Francisco on Oct. 28, 2022. (Justin Sullivan/Getty Images)
In a hearing earlier this month, prosecutors showed new evidence that included Pelosi's 911 call, body camera footage, and the hammer that was allegedly used in the attack. A 15-second-long bodycamera clip was also played, according to reports, showing the front door opening, the alleged attack, and DePape telling officers that he won't drop the hammer.
San Francisco Police Department Lt. Carla Hurley told the court that when she interrogated DePape, he told her that he had other targets, including Hunter Biden, California Gov. Gavin Newsom, actor Tom Hanks, and others. Jenkins and other prosecutors said that the attack was politically motivated—based on statements that he made to investigators.
"There is evil in Washington, what they did went so far beyond the campaign," DePape told Hurley, according to a recording that was played in court.

DePape also allegedly told Hurley that when police approached Pelosi's home after he entered, he recalled saying, "I'm not going to surrender, I am here to fight. If you stop me from going after people, you will take the punishment instead."
Other Details
Family members, however, said that DePape shared their left-wing views and questioned those claims.
"'I'm surprised about the whole thing. There is still a lot of info that hasn't been given to the public. I have no clue what happened or how it happened. There are more questions than answers right now. Do we even know what really happened?" Sky Gonzalez, DePape's son who lives with his family in Berkeley, told the Daily Mail in December.
Front entrance of David DePape's former house and camper van currently belonging to his ex-wife Oxane Taub at 1526 Woolsey Street in Berkeley, Calif., on Oct. 30, 2022 (Lear Zhou/The Epoch Times).
While Gonzalez admitted that he hasn't seen his father in years, he asserted DePape is not "a danger to society" and added he doesn't "even know if he even attacked Mr. Pelosi."
"My father had a lot of political views and told me about a lot of different things, but he didn't subscribe to either political party, Democrat or Republican," he said, adding that he believed his father was a member of the left-wing Green Party.
Days after the attack was reported, DePape's former partner, nudist activist Oxane "Gypsy" Taub, said that he suffered from mental illness. Several years ago, he disappeared for months and came back believing he was Jesus Christ, Taub told local media.
Loading...