Police across multiple US cities that months ago were scenes of often deadly rioting linked to George Floyd and Black Lives Matter protests are pouring through thousands of hours of surveillance footage to nab suspects far after the crimes.
This comes after business owners whose stores were subject of severe vandalism and mass looting pressured authorities to act after many police departments appeared helpless when the mayhem was initially unleashed during those spring and early summer weeks.
Philly Voice reports this is especially the case in Atlantic City, New Jersey, where "Police Chief Henry White announced the arrests Thursday, pointing to a lengthy investigation that relied heavily on video evidence recorded by public and private cameras."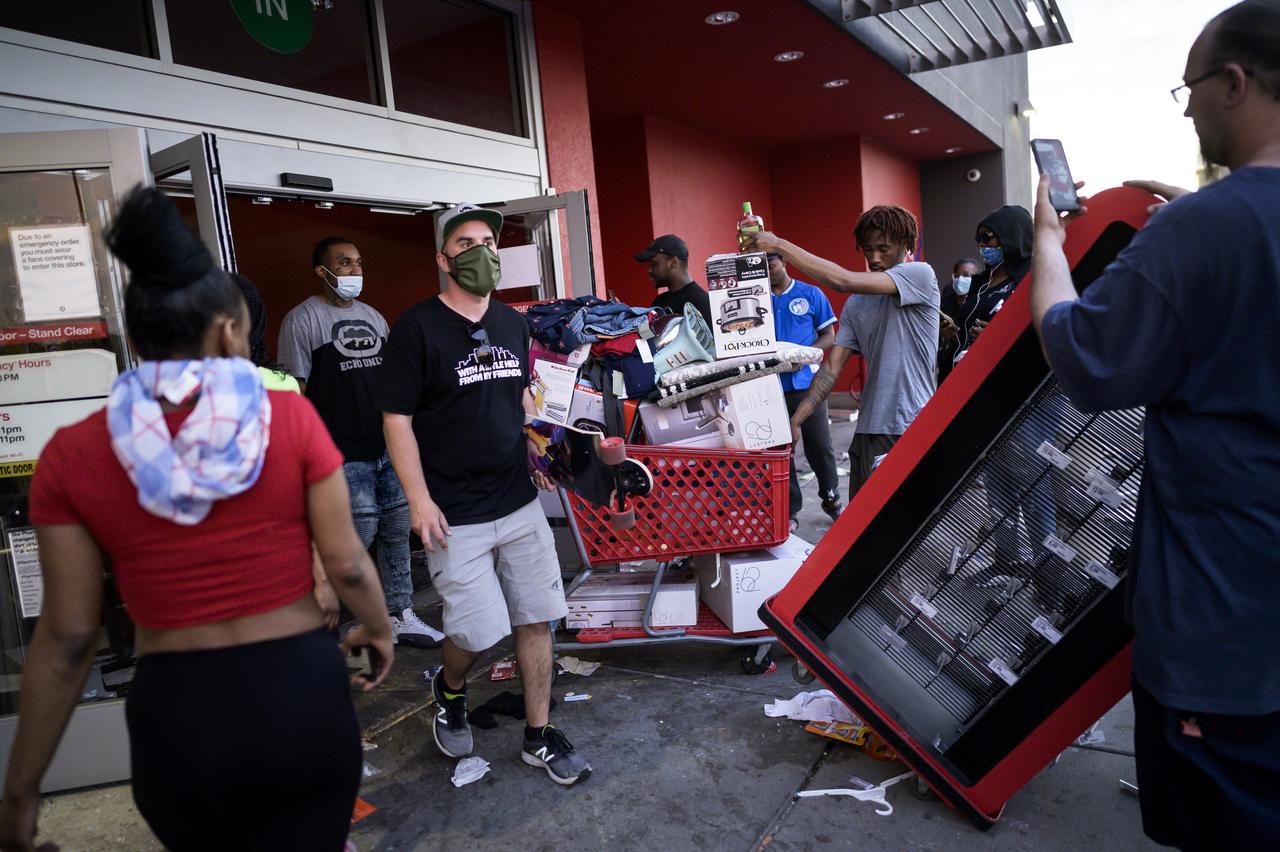 At the time of the riots, which hit Atlantic City particularly hard starting at the end of May, there was national media pressure for law enforcement not to act, as people unleashing mayhem in the streets, even including looters, seemed to be lionized somehow as part of advancing civil rights. This even as some among protest leaders themselves urged for an end to looting and destruction, saying the movement must remain peaceful.
The belated arrests were part of a herculean joint effort between law enforcement and local business owners. Philly Voice underscores that after police chief White set up a task force to comb through literally "thousands of hours" of street video surveillance, they identified at least 200 criminal acts, after which specific photos of individuals were released to the public.
"On June 30, authorities released photos of more than 200 people who they said were involved in criminal acts but whose identities were unknown to the authorities," the report says. "After following up on every tip and working directly with 57 business owners, police said they have been able to file charges against 95 people."
We noted in June that the FBI has its own program for combing through social media and video footage, identifying suspects.
For example in Chicago people were caught openly bragging about how many goods they stole during the riots, posting their own pictures to boot, leading to arrests.
Meanwhile, just this weekend in Chicago, police will have more video to examine:
Looters in Chicago calmly walk in and out of businesses with stolen merchandise at the BLM riot. #BlackLivesMatter #ChicagoRiots pic.twitter.com/JdvNahwXWm

— Andy Ngô (@MrAndyNgo) August 10, 2020
However, it remains unclear the degree which other major cities will go deep into investigations looking to nab vandals and looters. For many police chiefs and elected city officials, it won't be a politically correct move and thus is likely to conveniently remain on the back burner, if pursued at all.