---
Poll Shows How Radically Different Americans' Opinions Are From Liberal Corporate Media Narratives
Authored by Steve Watson via Summit News,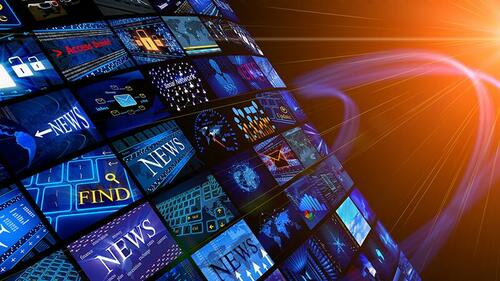 Journalist Glenn Greenwald has highlighted how a new Harris-Harvard poll, which has been covered practically nowhere in the mainstream media, displays how Americans hold almost wholly opposite opinions to liberal corporate media narratives.
A newly released Harris-Harvard poll conclusively demonstrates how radically out of touch is liberal corporate media with the views of Americans.

It's not just that corporate media rejects Americans' views. They don't permit those views to be heard.https://t.co/Lor6QSUnl6

— Glenn Greenwald (@ggreenwald) May 21, 2023
Greenwald noted that majorities of Americans consider 'Russian collusion' as a false story, and believe the Hunter Biden laptop story was never 'misinformation', despite relentless media propaganda stating the opposite:
Americans also believe that the materials on the Hunter Biden laptop are real, and are not and never were "Russian disinformation."

So again, Americans view the claim that the US corporate media and CIA spread for weeks before the 2020 election - to help Biden win - as a fraud. pic.twitter.com/aPYmU4jqyz

— Glenn Greenwald (@ggreenwald) May 21, 2023
Greenwald also noted how majorities believe the Bidens have engaged in criminal activity and the at the FBI is refusing to investigate.
The journalist also noted how the poll found large majorities want sweeping reform of the FBI and are not surprised it has abused its power to help Biden.
*Large majorities* of Americans say they are not surprised to learn the FBI abused it power in the 2016 Trum/Russia probe to help Biden.

*Large majorities* also say they are deeply worried about the US Security State's manipulation of US politics, and sweeping reform is needed. pic.twitter.com/io4ifiq4aV

— Glenn Greenwald (@ggreenwald) May 21, 2023
The poll found that the vast majority of Americans don't believe Biden is mentally capable of being President, and the most popular political figures are Trump and DeSantis:
The 3 political figures who are viewed most favorably by Americans are Elon Musk, Donald Trump and Ron DeSantis (Berne is next).

Musk has by far the highest favorability gap (+14). AOC's is -13, Mitch McConnell -24.

Tim Scott and Vivek are +7. pic.twitter.com/NpKB6l4ZKB

— Glenn Greenwald (@ggreenwald) May 21, 2023
The poll also found that just 40 percent of Democrat voters intend to vote for Biden.
What's so striking here isn't that the corporate media relentlessly advocates views and ideologies that majorities of Americans - often large majorities - reject.

It's that the views held by majorities are all but banned on NBC, CNN, NYT and WPost. Thus, this is not a mystery: pic.twitter.com/Xm3lh0HUzv

— Glenn Greenwald (@ggreenwald) May 21, 2023
If this doesn't demonstrate how despised the leftist media has become then nothing will.
*  *  *
Brand new merch now available! Get it at https://www.pjwshop.com/
ALERT! In the age of mass Silicon Valley censorship It is crucial that we stay in touch.

We need you to sign up for our free newsletter here.

Support our sponsor – Turbo Force – a supercharged boost of clean energy without the comedown.

Also, we urgently need your financial support here.
Loading...