---
Pompeo Abruptly Cancels Europe Trip After EU "Extraordinary Snub" In Wake Of Capitol Unrest
What's being called "an extraordinary snub" to the Trump administration by EU leaders has resulted in US Secretary of State Mike Pompeo issuing a last minute cancelation of his scheduled trip to Europe which had been set for Wednesday.
"Luxembourg's foreign minister and top European Union officials declined to meet him, European diplomats and other people familiar with the matter said," according to Reuters.
The trip was scrapped Tuesday afternoon, though Pompeo was in due to land in Brussels tomorrow, with the ostensible reason given that Pompeo would stay in Washington to aid in the transition to the Biden administration.
JUST IN: #Pompeo cancels Europe trip and will stay in Washington to help transition to #Biden in 8 days.

VP Pence also canceled travel plans this week. Pompeo was due in Brussels tomorrow. pic.twitter.com/06ddL9uLA2

— Joyce Karam (@Joyce_Karam) January 12, 2021
The nation's top diplomat was expected to meet with Minister for Foreign Affairs Jean Asselborn in Luxembourg and other EU leaders.
"Pompeo had originally planned to go to Luxembourg, but that leg of the trip was scrapped, one diplomatic source said, after officials there showed reluctance to grant him appointments. The Brussels leg was still on until the last minute," Reuters underscores in a report which crucially also includes:
A third diplomatic source said allies were "embarrassed" by Pompeo after the violence in Washington last week.
Indeed it appears the current social media and even financial institution frenzy to "cancel" and isolate Trump and all his closest officials is now going global.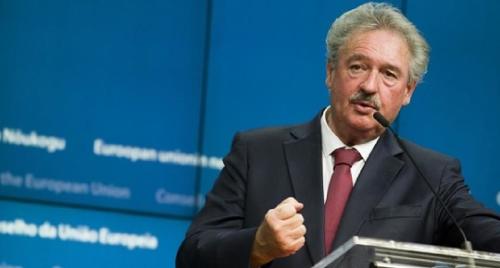 Luxembourg Foreign Affairs Minister Jean Asselborn
However, an official "update on department transition efforts and travel" simply noted that "We are expecting shortly a plan from the incoming administration identifying the career officials who will remain in positions of responsibility on an acting basis until the Senate confirmation process is complete for incoming officials."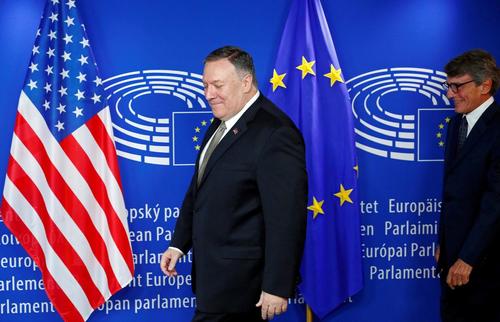 Because of this it said: "As a result, we are cancelling all planned travel this week, including the Secretary's trip to Europe."