---
Pompeo Claims State Department Doing 'Everything We Can' To Release Unseen Hillary Clinton Emails
Secretary of State Mike Pompeo says the State Department is doing "everything we can" to release emails from Hillary Clinton's tenure as Secretary of State under President Obama, according to Bloomberg.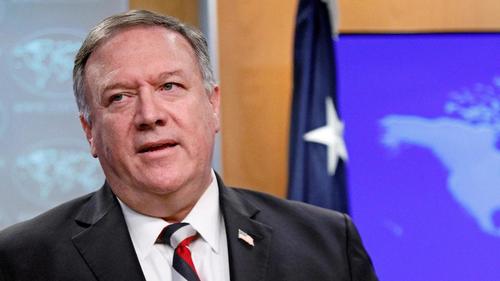 "We'll continue to do the right thing, we'll make sure that all these emails get to the right place," Pompeo told reporters on Wednesday. "We will do everything we can to make sure that the American people get a chance to see as much as we can equitably produce."
The secretary of state has been on the defensive after Trump said last week that he wasn't happy with Pompeo -- one of his closest advisers -- because the State Department still hadn't released some of Clinton's emails. At the time, Pompeo said there will be "more to see before the election." On Wednesday he described the release of the emails as an "ongoing" process. -Bloomberg
In 2016, FBI Director James Comey declined to prosecute Clinton for sending classified emails through her private server kept at her home - after the agency downgraded the language regarding Clinton's conduct from the criminal charge of "gross negligence" to "extremely careless."
The State Department has published some 35,000 of Clinton's emails, however President Trump has demanded that thousands more be made public.
Last week, Trump tweeted that he has "fully authorized the total Declassification of any & all documents" related to the 'Russia Hoax' and the 'Hillary Clinton Email Scandal' with 'No redactions!'
I have fully authorized the total Declassification of any & all documents pertaining to the single greatest political CRIME in American History, the Russia Hoax. Likewise, the Hillary Clinton Email Scandal. No redactions! https://t.co/GgnHh9GOiq

— Donald J. Trump (@realDonaldTrump) October 7, 2020