---
Prince Andrew Has 'Completely Shut The Door' To Cooperation With Epstein Probe: Prosecutors
Manhattan US Attorney Geoffrey Berman says that Prince Andrew has "completely shut the door" on cooperating with federal prosecutors in the Jeffrey Epstein sex trafficking investigation, according to the NY Daily News.
"Contrary to Prince Andrew's very public offer to cooperate with our investigation into Epstein's co-conspirators, an offer that was conveyed via press release, Prince Andrew has now completely shut the door on voluntary cooperation and our office is considering its options," Berman said on Monday at an unrelated press conference.
In January, Berman said Andrew has provided "zero cooperation" on the case.
Andrew has been accused by Virigina Roberts Giuffre, who alleges she was coerced into having sex with the prince on three separate occasions when she was 17. She has offered a detailed account of a March 10, 2001 encounter in which she says she danced with Andrew at the Tramp nightclub in London before he had sex with her. Giuffre has also released an infamous picture of herself, Andrew, and Epstein 'madam' Ghislaine Maxwell, in which Andrew has his arm around her.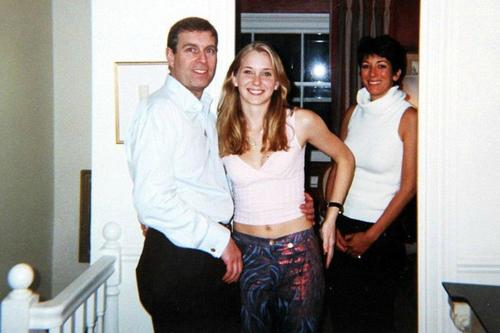 Andrew has suggested the picture is fake, and has denied any association with Roberts Giuffre.
In November, the prince claimed in a trainwreck of an interview that Epstein had "quite obviously conducted himself in a manner unbecoming," adding "Of course, I am willing to help any appropriate law enforcement agency with their investigations, if required."